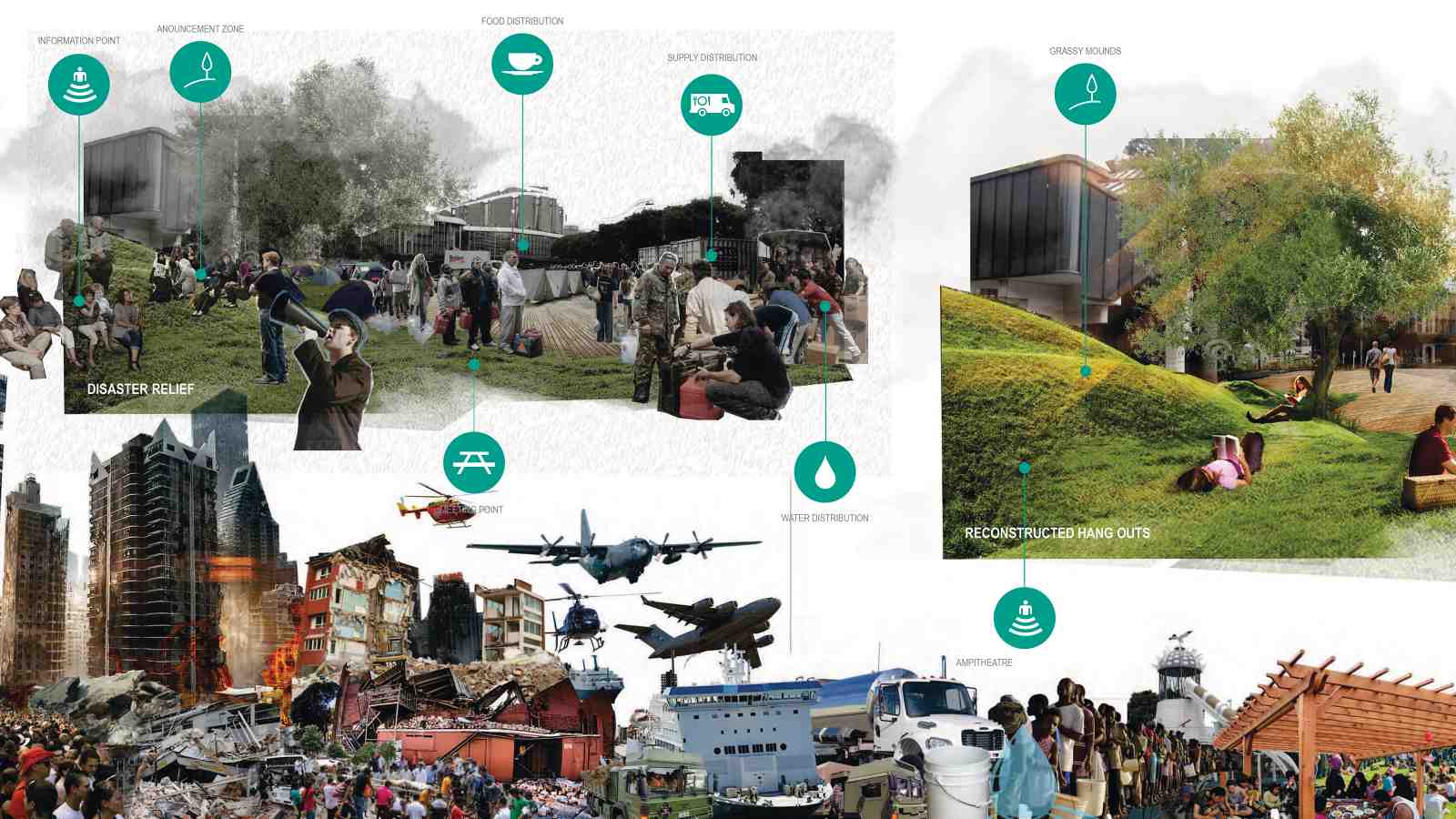 The competition aimed at building community ties and fostering social resilience. Public hangouts were the focus of the recent design competition run by the Australian Institute of Landscape Architects in conjunction with the Festival of Landscape Architecture: This Public Life. Out of seventy-seven international entries, the team of fourth-year Victoria landscape architecture students was awarded first place.
Aftershock by Alex Prujean, Katie Nguyen and Michael Cook proposed a network of inner-city parks in central Wellington that could be adapted into post-disaster recovery spaces. City dwellers would all be within 200 metres of a park providing access to a safe haven.
Aftershock's collaged timeline suggests hangouts are temporal just as much as they are spatial, and can transform with the changing needs of a community.
"For example, an open courtyard may host food trucks during weekends, but become the centre of emergency food supply distribution following a catastrophic earthquake. A small amphitheatre for public performances would become the place where public announcements are given," says Alex.
Post-disaster, the parks would then return to being social hangout spaces. These designs were informed by research into past natural-disaster responses.
"We found that once the basic psychological needs of Christchurch residents were met after the 2011 earthquakes, it was important to have somewhere where people could meet, share stories and offer support to one another."
Aftershock takes into account both the straightforward and complex changing needs of community groups, offering innovative ideas for future city landscape projects.