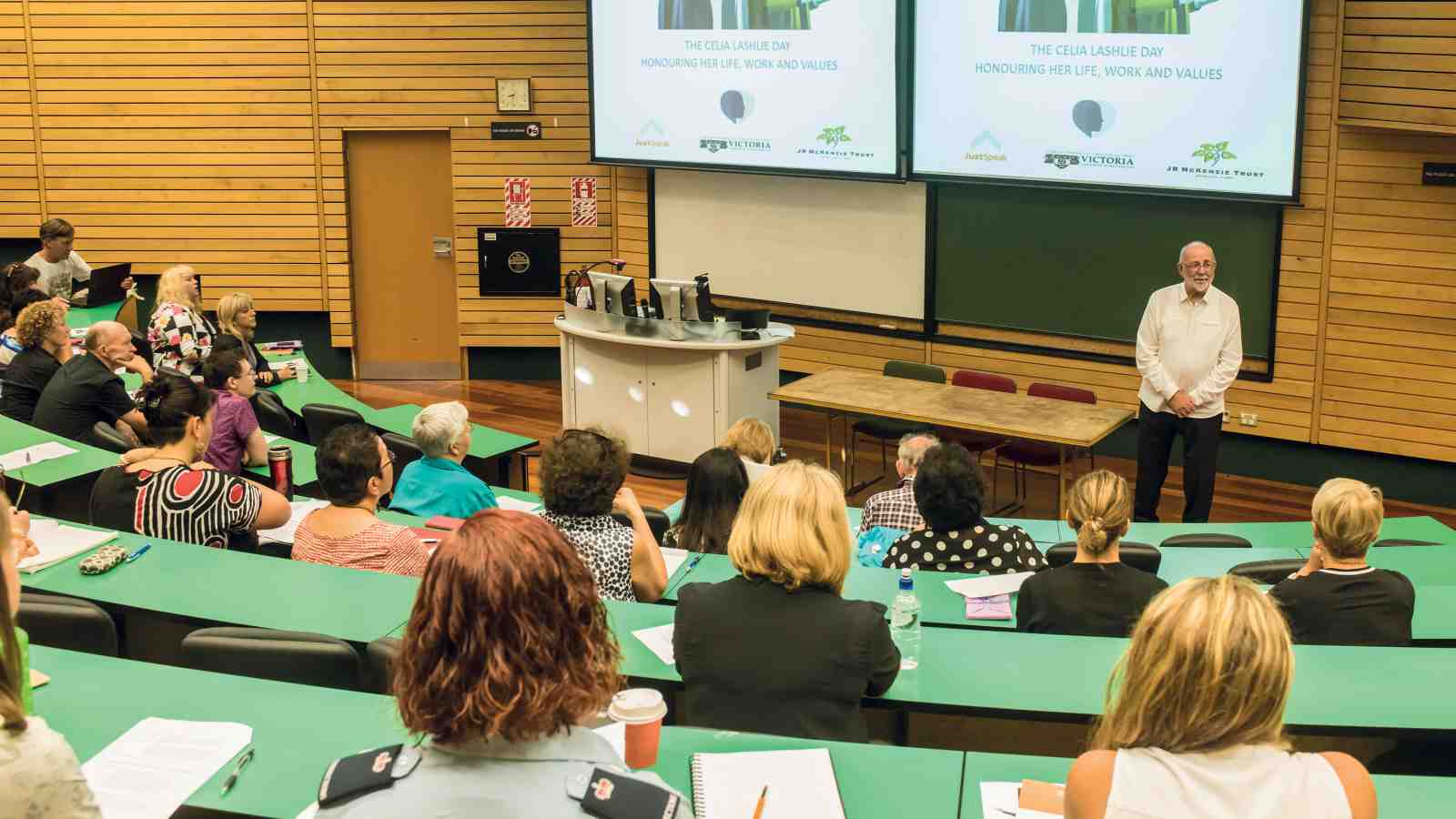 The seminar, organised for the first anniversary of her death, included reflections on Celia's work and the projects she was involved in; discussions about current initiatives with women in prison; youth, family and whānau; and a affirmations of the value of Celia's work with former prisoners who shared their redemptive journeys.
A highlight of the day was a keynote speech by Celia's daughter Rebekah, who shared thoughts about her mother's work and the purpose of the day.
The 2015 J.D. Stout Fellow, Kim Workman, says the one-day seminar was a chance to explore ideas and encourage forward thinking.
"Celia was a phenomenal influence on New Zealand—this day was an opportunity to illustrate the many ways in which she challenged and inspired us."