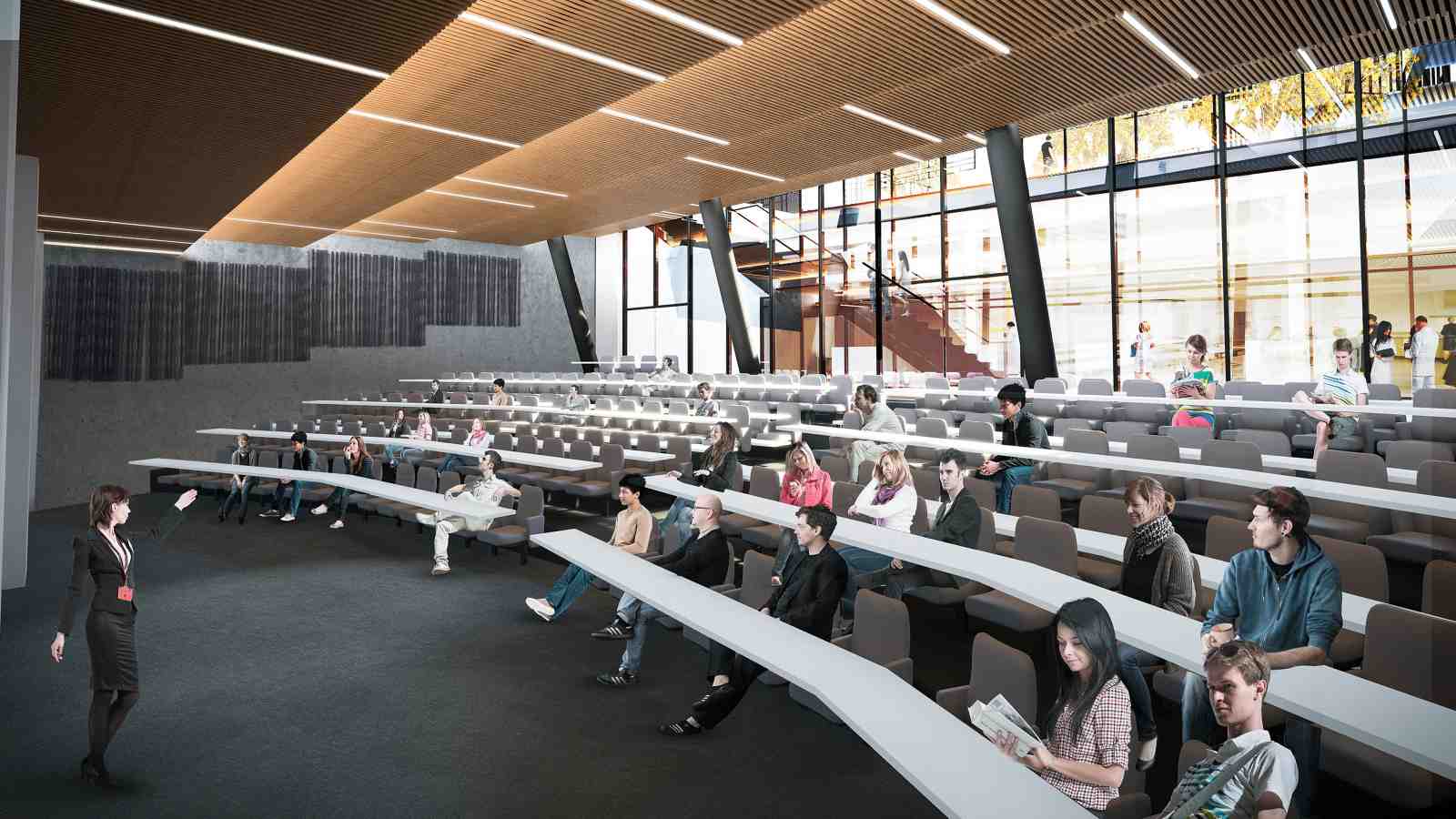 Temporarily called the Gateway building, the facility has been designed in keeping with modern teaching practices and will reflect Victoria's status as a leading science and research organisation.
To encourage interaction and collaboration, a double-tiered lecture theatre with open areas will allow group work to be conducted alongside more traditional teaching. In some cases, lecturers will teach from the middle of the room, rather than at the front.
Science laboratories will be located alongside informal areas, allowing students to move easily between laboratories, lecture theatres and break-out spaces.
There will also be other formal learning areas, undergraduate teaching laboratories, collaborative areas and social spaces. The laboratories, like the rest of the building, will be open and light, rather than old-school laboratories hidden in basements.
Science is a high-performing and rapidly growing area of capability for Victoria—the University is ranked number one in New Zealand for research quality in eight science subject areas and number two in a further three subjects.
One of Victoria's primary goals in the next decade is to enhance research quality, quantity and impact.
Associate Professor Allison Kirkman, Victoria's Vice-Provost (Academic and Equity) says the University recognises that the way people learn has changed significantly in the past decade and there is now demand for blended learning, which combines online study with face-to-face interaction.
She says greater use of online research and digital devices—approximately 28,800 devices were used on Victoria's campuses in 2015—has created a shift in how students want to interact with, and experience, learning.
"They want to be able to read course materials anywhere and any time.
"But they also want to experiment and discover their own answers and to work in groups while discussing their ideas.
"In terms of physical space, we need facilities that are flexible and that encourage engagement, interaction, cross-pollination of ideas and collaboration."