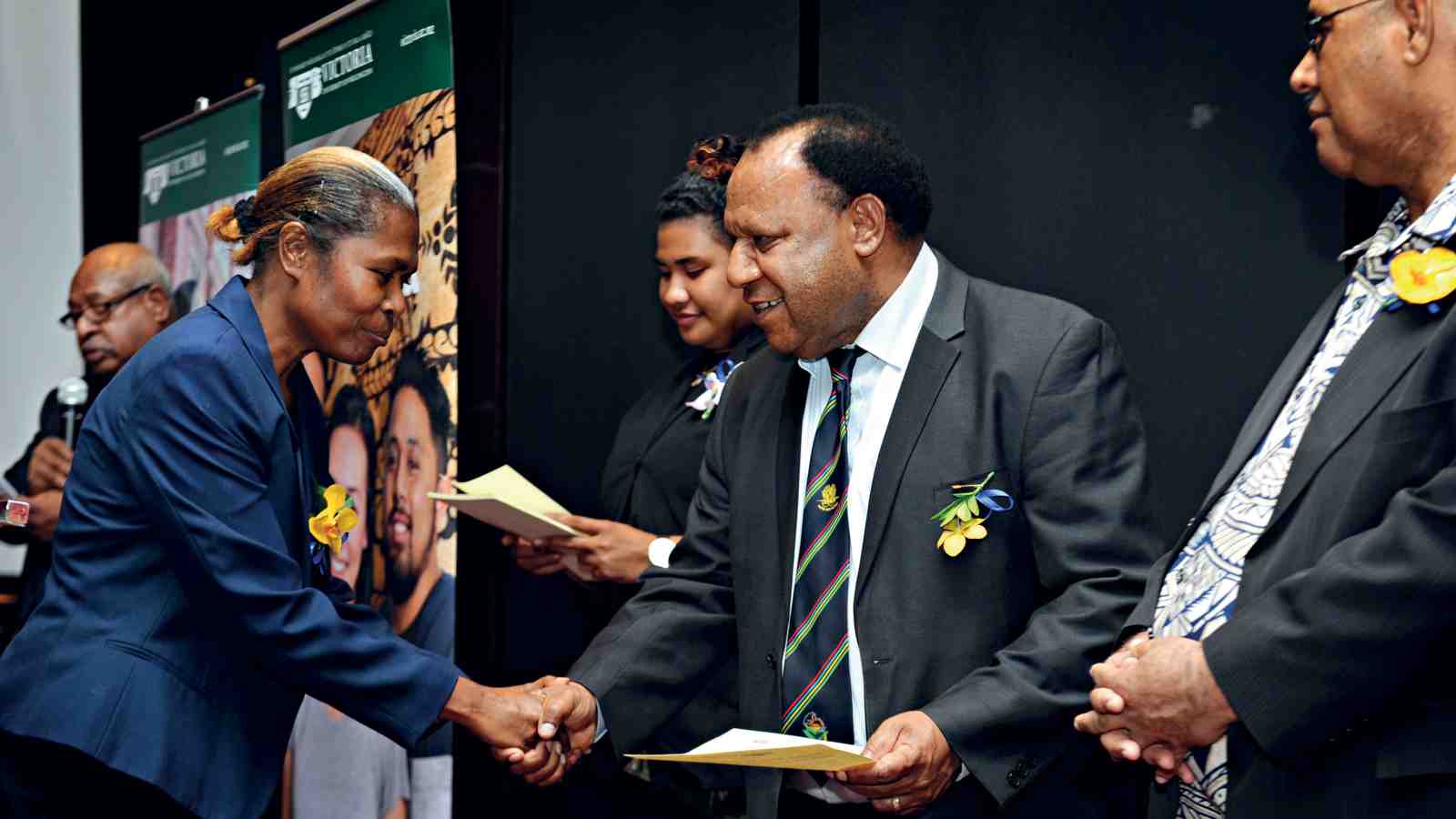 Judith Silau, human resources acting director, receives her certificate from Papua New Guinea's Minister for Foreign Affairs and Immigration Hon. Rimbink Pato.
Officials from Papua New Guinea's Department of Foreign Affairs and Immigration are improving their diplomatic skills thanks to a programme led by a small team from Victoria Business School.
Fifty-nine Papua New Guinean diplomats have participated in the School's four-year Foreign Service Training Programme, which began in 2014. The training modules, held in Wellington and Port Moresby, develop skills in areas such as communications, international law and treaties, negotiations and trade. The programme's early success has sparked interest among other Pacific nations and it's hoped it will be extended across the region.
School of Government Associate Professor Graham Hassall says the programme empowers diplomats, prepares government officials for hosting foreign engagements and helps Papua New Guinea have stronger representation on the international stage.
The programme is run in conjunction with the foreign affairs ministries in New Zealand and Papua New Guinea.