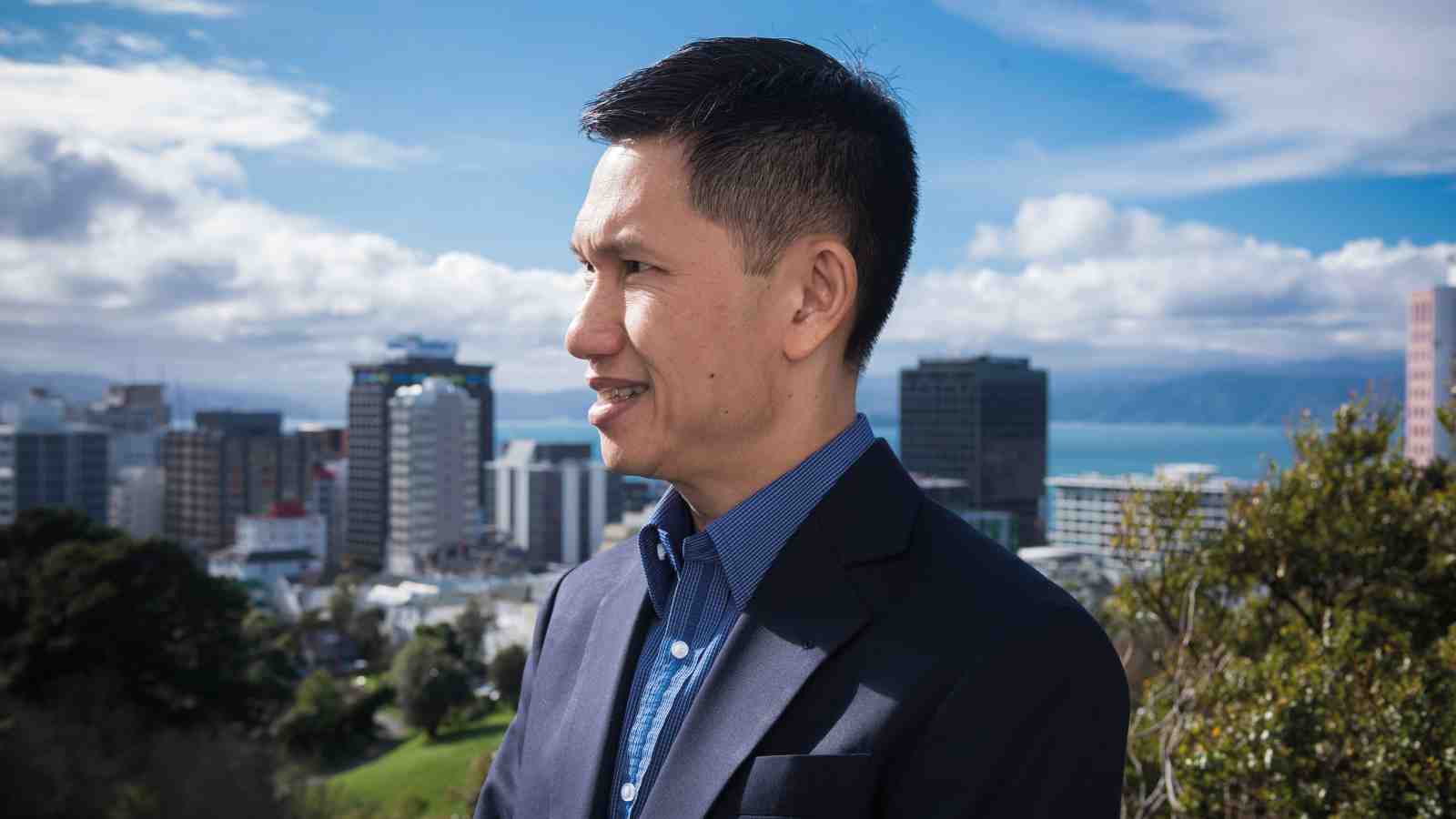 During his eight-week tour of New Zealand as the 2015 Sir Howard Kippenberger Visiting Chair, the internationally regarded analyst and commentator had much to say on what New Zealand was doing right, and wrong, as an Asia-Pacific nation.
His public lecture at Victoria "Global Disorder and Asia-Pacific Consequences: A Southeast Asia View", acknowledged New Zealand's geographical position as "a footnote to the world map". But Dr Pongsudhirak says New Zealand should not distance itself from global happenings, no matter how changeable they are.
He says there has been an unravelling of global order since World War II. "The power structure has changed. Countries that were nowhere to be seen in 1945—China, India, Indonesia—are now triumphing.
"Right now, the United Nations system is out of sync. The World Trade Organisation negotiation rounds are increasingly infrequent, the global financial trading system is frequently in crisis and the European Union has reached its peak."
He says there is also unrelenting instability in the Middle East, and the relative decline of the United States to further fuel disorder.
Asia, on the other hand, is burgeoning. "Asia has an unprecedented chance to reshape world order. The global systems are no longer acceptable to the emerging powers. They're looking for more space. If the world doesn't make room, they'll make their own rules.
"Look at China. It has proposed the Asian Infrastructure Investment Bank. It's a new strategy for financing infrastructure development across Asia, initially worth US$50 billion, with more than 50 countries already having joined."
So where is New Zealand in all of this?
Dr Pongsudhirak says New Zealand's Asia-Pacific political strategy is trade and prosperity focused. He warns we need to consider longer-term geopolitical dynamics and have a more comprehensive approach that is responsive to the disordered and highly changeable global system. That means not relying too much on China for trade. "You can't assume that China is going to stay upright forever, you need a plan B."
Overall, he's impressed with New Zealand. "You're doing very well, but you need to be disciplined to keep it up. You need to be vigilant for your economic and fiscal immunity. You need to stay tuned in to what's happening in the world."
Dr Pongsudhirak is an associate professor in the Department of International Relations and director of the Institute of Security and International Studies at Bangkok's Chulalongkorn University. He has published widely on Thai politics and political economy, and on the geopolitical dynamics and comparative politics of Southeast Asia and ASEAN. He is a highly sought-after analyst, commentator and public speaker.
The Kippenberger Chair, now in its seventh year, is coordinated by Victoria's Centre for Strategic Studies in honour of the eminent scholar, soldier and strategist Major-General Sir Howard Kippenberger.