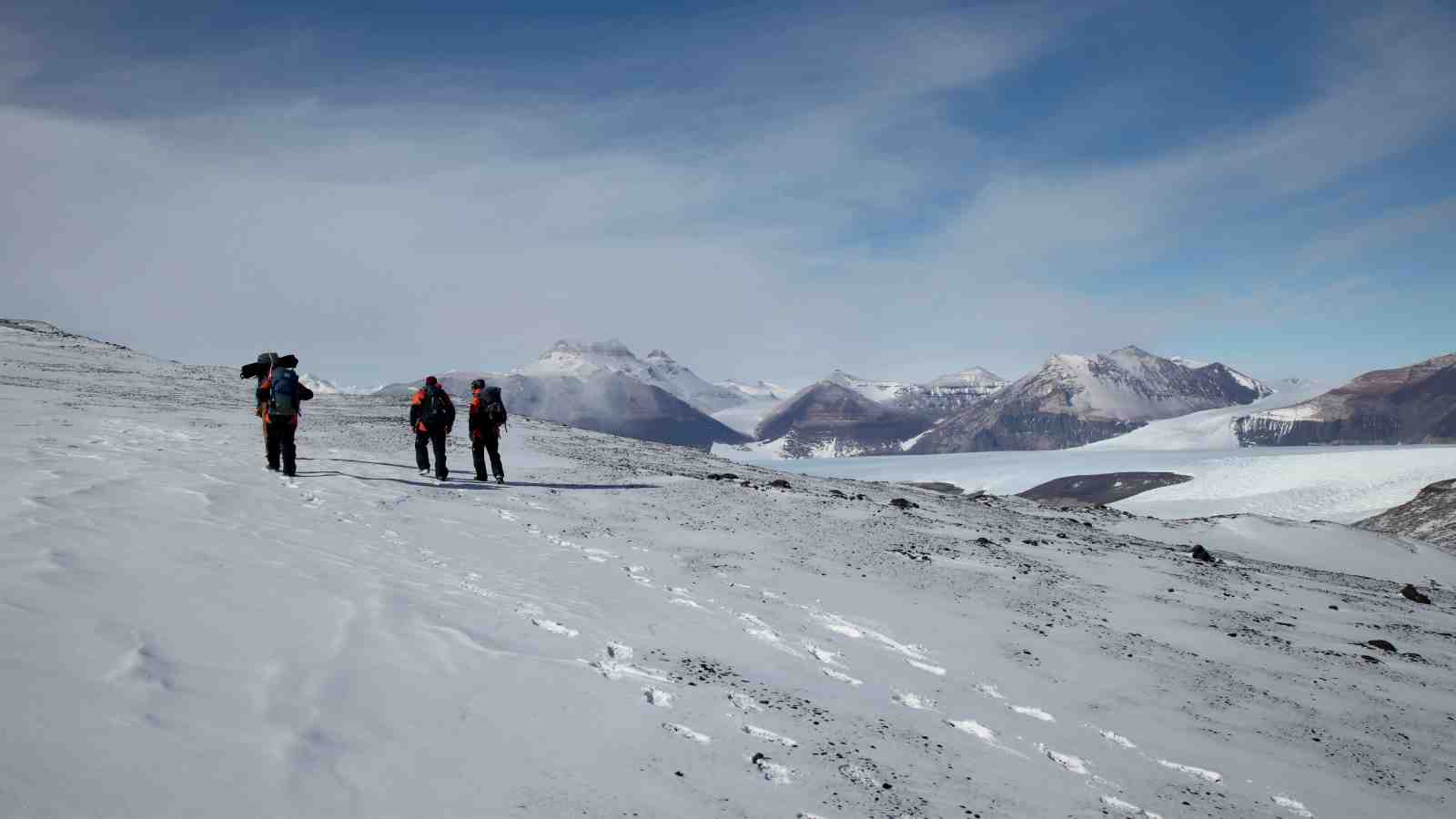 That was the thinking of Dr Rebecca Priestley who, along with her colleague Dr Cliff Atkins, visited Antarctica to gather material for a six-week Victoria University Continuing Education course called Antarctica Online.
With support from Antarctica New Zealand, the two senior lecturers from the Faculty of Science spent 10 days filming lectures around Scott Base, McMurdo Station and Ross Island's historic huts, and three days at an Antarctic Research Centre field camp in the Friis Hills, an area within the Transantarctic Mountains.
The result is a series of visually appealing lectures, making for a more engaging means of teaching than typical online lectures.
As well as filming lectures for their own modules—Antarctic Science History and Geology and Paleoclimate—Rebecca and Cliff also filmed material for a third module, Constructing Antarctica, led by Dr Rhian Salmon, also from the Faculty of Science, and Dr Leon Gurevitch from the School of Design.
"Antarctica is a great case study for talking about issues in science," says Rebecca. "By using Antarctica as a kind of backdrop, students get a better general understanding of the relationships between scientists and other groups, such as policymakers, journalists and artists."