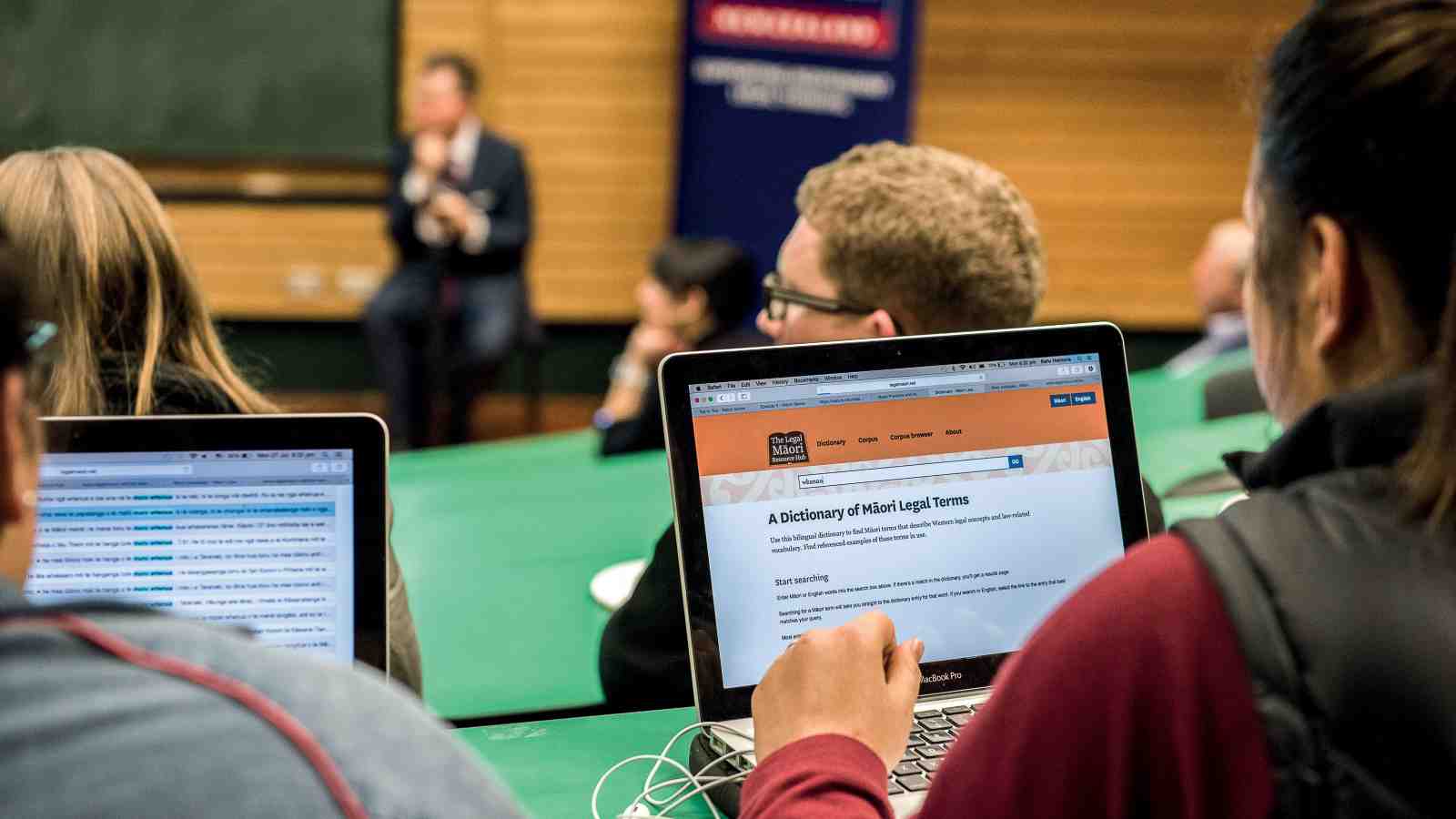 It's called the Legal Māori Resource Hub but, says senior lecturer Māmari Stephens (nō Te Rarawa me Ngāti Pākehā), its application is much wider than law.
"Although it is skewed towards the law, it's not just a way to become familiar with legal terms. It's easy to move between and explore different resources—you can see patterns as to how words are used."
The Hub can be used to browse contemporary and historical Māori language texts, look up word meanings, test new or old Māori words against an enormous document bank and consult a dictionary of Māori legal terms.
The Hub is the latest output of Te Kaupapa Reo-a-Ture (the Legal Māori Project), released in association with the New Zealand Law Foundation, Victoria's Office of Deputy Vice-Chancellor (Māori) and staff and students at Victoria's Faculty of Law.