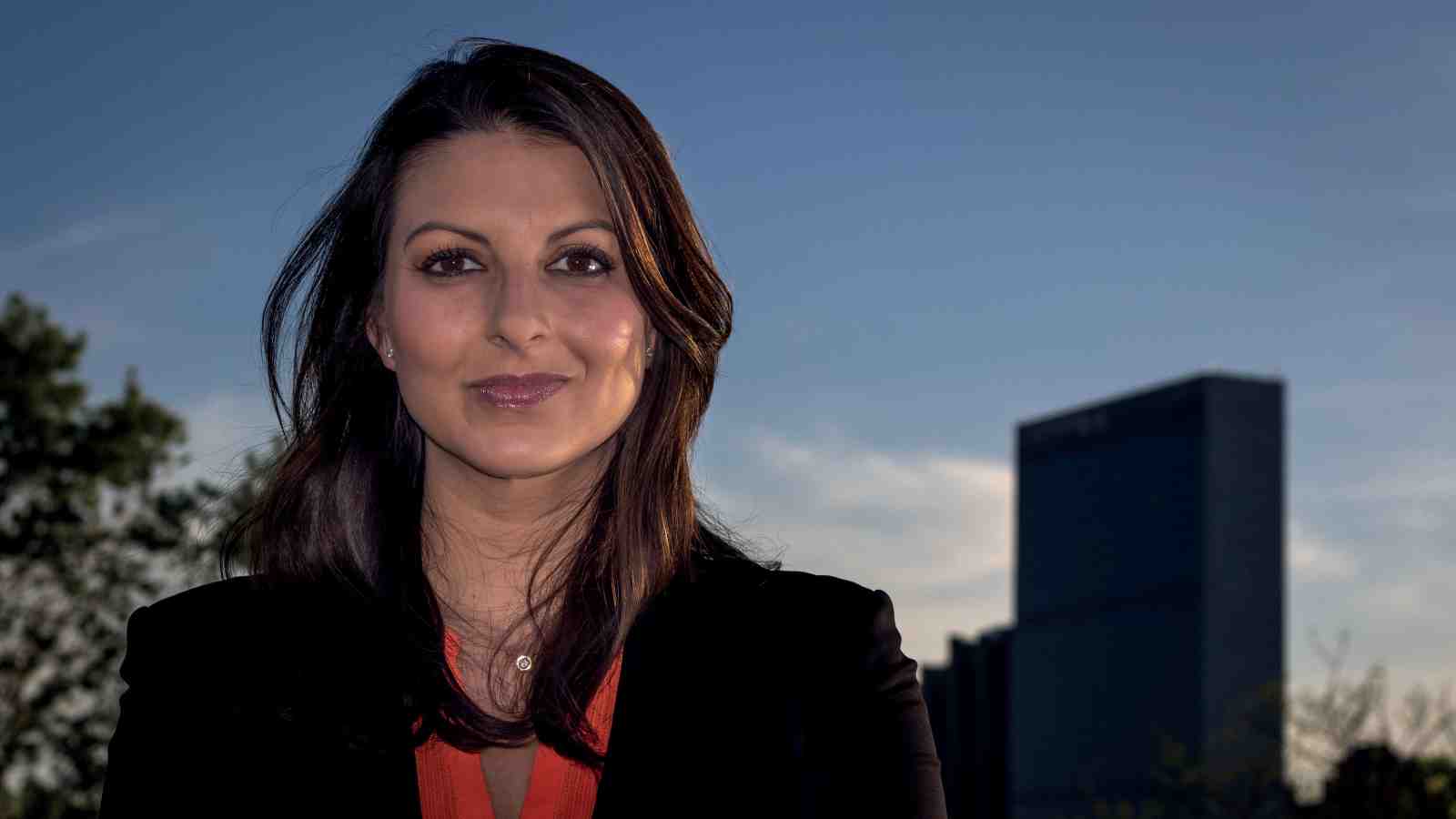 "I always knew I wanted to be involved in commercialising scientific discoveries. I didn't know what my role would be, but my dream was to play a part in the translation of science to real-world applications," she says.
Shivali pursued her passion by studying degrees in science and technology and business, majoring in Chemical Products and Processes, Management and Marketing, before completing a PhD in Chemistry in 2007.
"Victoria was my home away from home for nearly a decade. I even met my husband, Shahir Daud, there while completing my PhD. We'd keep seeing each other around campus and eventually had the nerve to talk to each other. We just had our 10-year wedding anniversary."
The newly-capped Dr Gulab began her career as a postdoctoral scientist at the Ferrier Research Institute, which at the time was the Carbohydrate Chemistry Group at Industrial Research Limited (IRL).
"My studies were a great fit. Having the background in business gave me the confidence to pursue opportunities at IRL, while also working on science at the bench."
Shivali's confidence paid off, earning her a position at the interface with Ferrier's research partners and clients as well as managing the group's intellectual property portfolio.
This role took her to New York City, where she's been based for nearly five years.
"I originally came over as a visiting scientist to work in one of our key collaborator's laboratory. With the support of my boss, Professor Richard Furneaux, I was able to transition into a fully-fledged business development role based in the United States," says Shivali.
"It has been an inspiring and careerchanging period for me. New Zealand will always be home, but the East Coast has a booming biotechnology and pharmaceutical market and is providing an amazing growth opportunity for our intellectual property."
Ferrier is going from strength to strength—its research portfolio has blossomed in the last couple of years and a recent collaborative agreement with the Malaghan Institute of Medical Research, based at Victoria, has led to the establishment of Avalia Immunotherapies, where Shivali is CEO.
"We've developed a platform to treat cancer using immunotherapy, which activates a patient's own immune system to attack cancer cells," says Shivali.
"My job is to progress our lead vaccine candidate into human clinical trials and ultimately grow Avalia into a successful New Zealand biotechnology company."
Having spent a number of years working as a scientist herself, Shivali hopes to bring a unique perspective to the company, which has offices in both New York and Wellington.
"I pride myself in finding ways to turn opportunities into outcomes, and I'm driven by my passion for science and the people and institutes involved in the company," she says. "We have incredible science happening in New Zealand and it is a privilege to play a role in it."