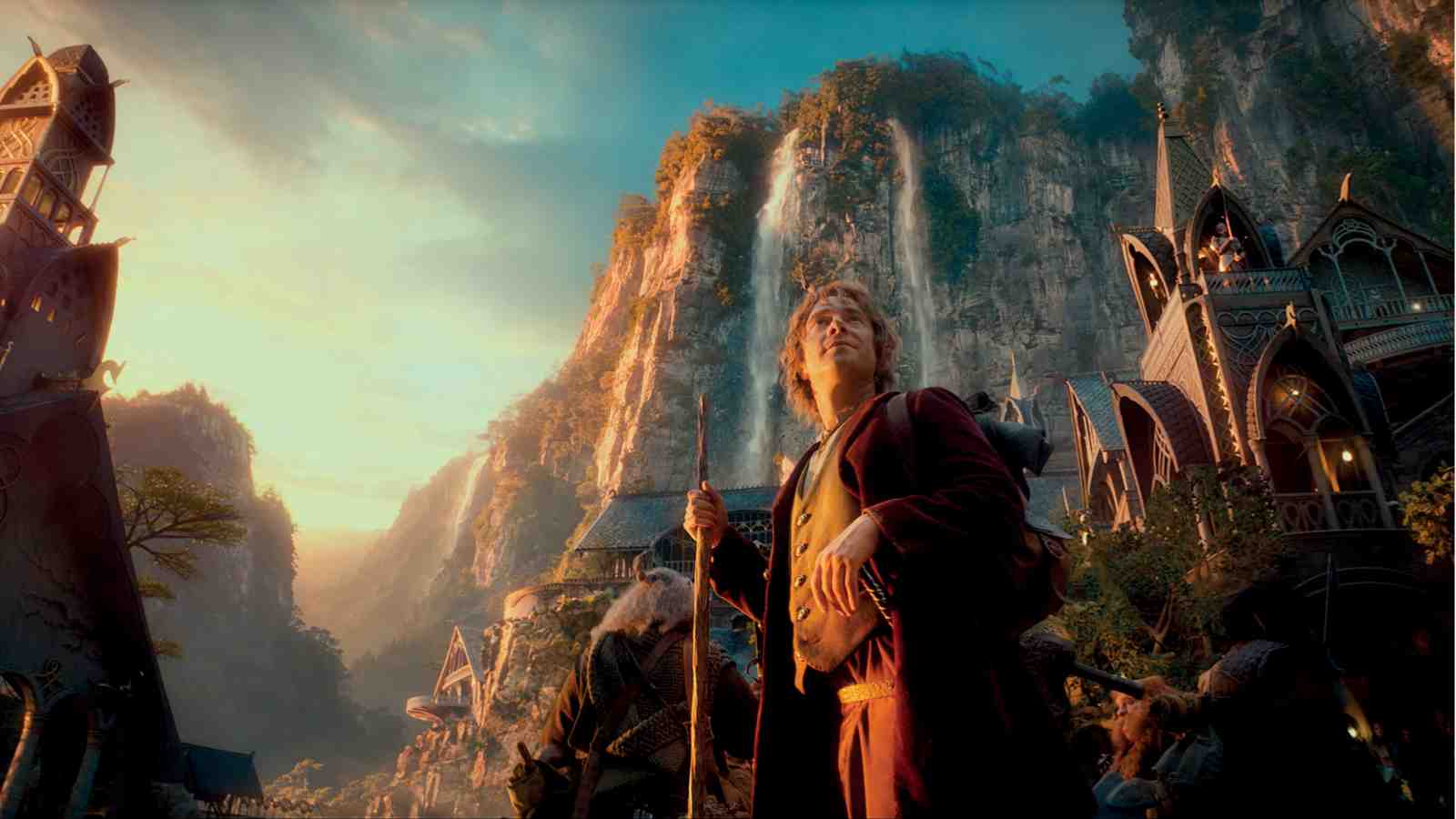 Image from the third Hobbit film. ©2014 Warner Bros. Entertainment Inc. and Metro-Goldwyn-Mayer Pictures Inc.
Andrew's Honours practicum took him to Weta Digital, where he was tasked with creating a program to help find the right sky shot to go with a scene. After his practicum was complete, Weta kept Andrew on for a summer internship.
The result of his work at Weta is a program called Sky Browser, which allows a designer to search through a database of different sky images to find one that best fits the mood or atmosphere of a scene. Different sky options can be searched, based on a range of factors including texture and colour.
Andrew was credited in the third Hobbit film for his work on Sky Browser. Weta has now integrated Sky Browser into its core system.
When his internship finished, Andrew began a PhD at Victoria. One of the first things he did was to turn the work he had done on Sky Browser into a research paper, co-authored with artists and researchers from Weta Digital. He then published and presented the paper at Pacific Graphics, a top tier international conference that took place in Seoul, South Korea.
Andrew was pleased to be able to present part of his work so early in his PhD research.
"It was great to be able to learn from others working in the same area and a really good opportunity to collaborate and share ideas. It was nerve-wracking presenting, but the response was really good."
Andrew's PhD research follows on from the work he did on Sky Browser, but focuses on how the sky lights a scene, particularly the computer-generated characters within it.
When Andrew started at Victoria he was studying toward a Bachelor of Arts in Philosophy. However, a desire to get into video game development led him to also beginning a Bachelor of Science, majoring in Computer Science in his second year.
Computer graphics is still in the early stages at Victoria and the development of the programme coincided with Andrew's study goals.
"In my third year, the Computer Graphics course became available and I was hooked. I just kept going after that."
For now, Andrew's focus is on his research but he's keeping an open mind about the future.
"Originally I thought of working for a company as a game developer but as I learn I realise I already know enough to be able to do it by myself if I wanted."