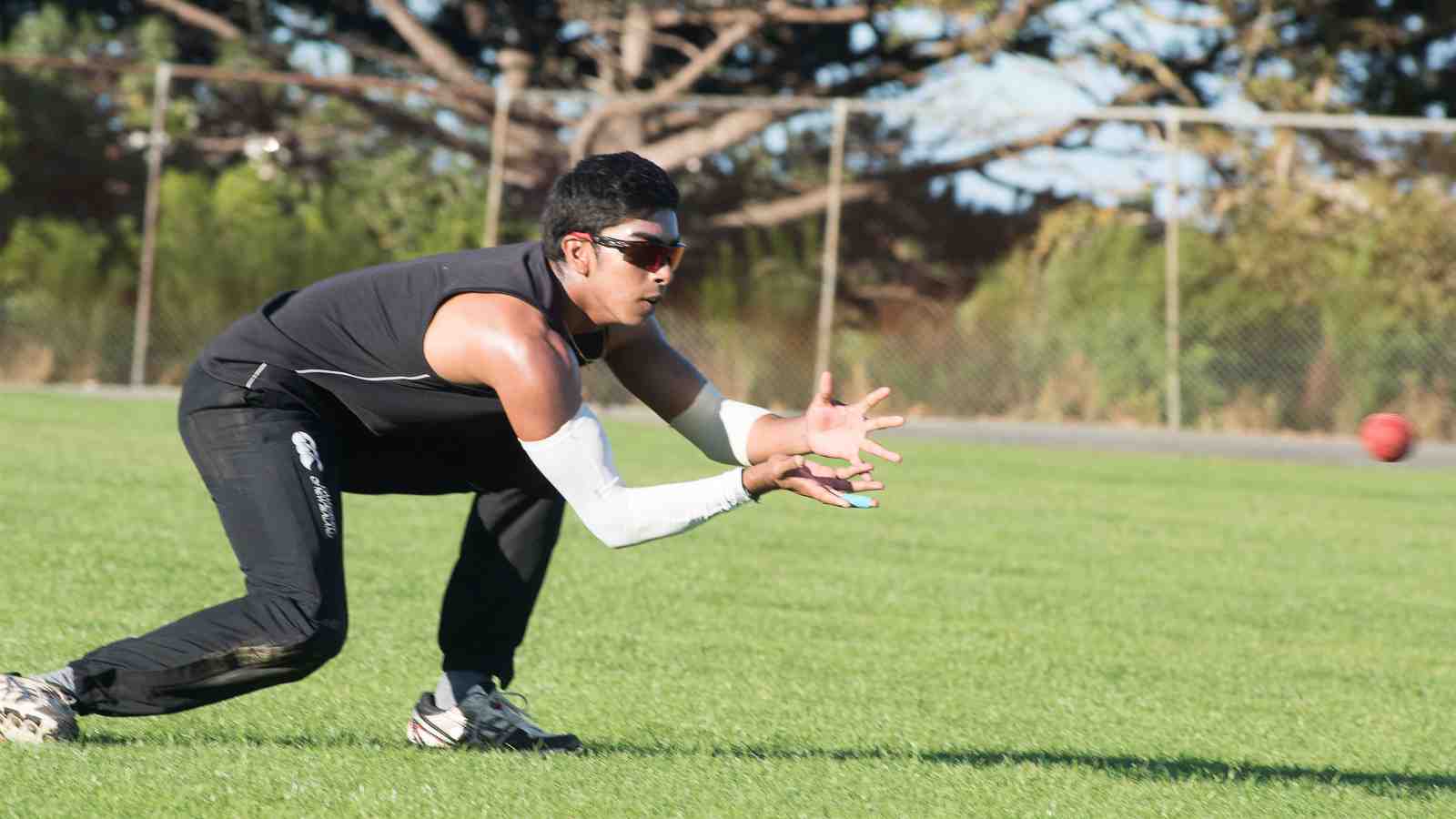 Cricket club member Sashant Balajee.
Victoria's is the oldest university cricket club in New Zealand and has produced representative players such as Bruce Murray and John Reid and, more recently, Matthew Bell and Heath Davis.
But because people's fascination with cricket can be as fickle as the fortunes of the Black Caps, moves are afoot to maintain player numbers and ensure the club will keep churning out cricketing greats into the future.
Andrew Lamb, the club's coach and manager, says they are hoping to accommodate younger cricketers. "We've never had a junior team before—that would really help increase the number of local players we have, and would boost numbers over all."
Current premier-side captain, James Boyle, a former Victoria student, says the club has a special place in Wellington's cricket history. "It's got amazing grounds—Kelburn Park is probably the best venue in Wellington after the Basin Reserve.
"One of the unique things about our club is that we get a lot of players from out of town, so being a member is a great way to meet new people."
Harry Ricketts, a Victoria English professor and "cricket tragic", played for the club for 25 years, on and off, starting as his team's youngest player and finishing as its oldest. I've played for various teams in England and Hong Kong but Victoria University was by far the most friendly and supportive club. You get to know your teammates pretty well over a period of time and you really develop a strong bond and friendship with some of these big personalities through that shared experience."