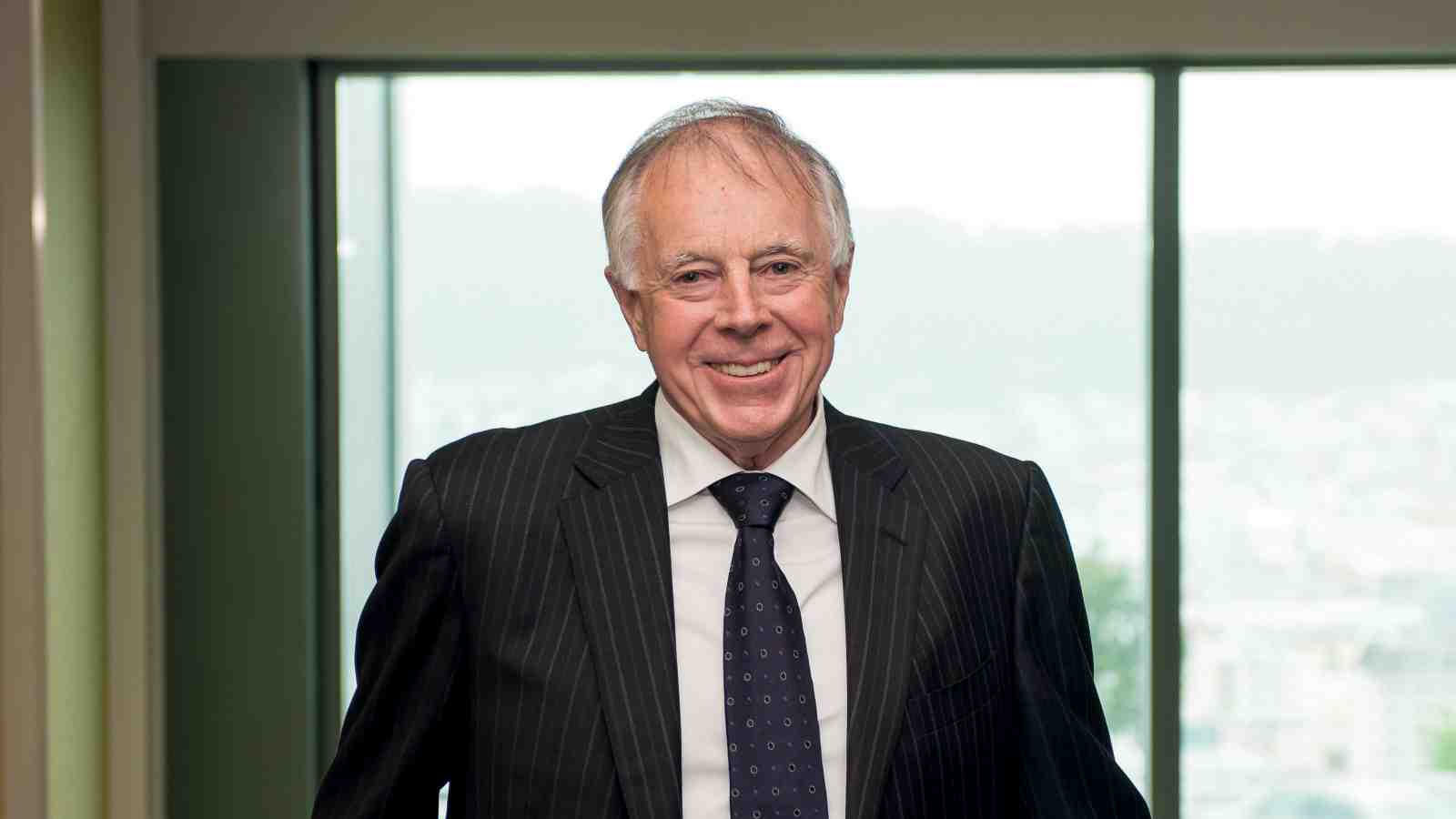 As well as a long career running and supporting technology start-ups to become internationally successful companies, Victoria's new chancellor has scuba dived under the ice in the Antarctic, hunted on horseback in the United Kingdom, covered thousands of kilometres in ocean yacht racing and driven a vintage car around the world.
His latest challenge—leading the University Council and supporting Victoria to achieve its ambitious goals—fits perfectly with his aspirations.
"I'm focused on keeping my life evenly balanced between business, recreation and good works—and the latter is Victoria," he says.
"I have a particular interest in supporting young people in tertiary education and have enjoyed a long association with Victoria—I did my engineering intermediate here, have worked with the Faculty of Engineering and the Classics and Art History programmes and advised the University on commercialising its research.
"During my time as president of the Royal Society, I also got to know many of Victoria's scientists. All those experiences gave me a very positive view of what the University is doing."
Sir Neville, an entrepreneur, investor and philanthropist, started his first year as Victoria's chancellor by receiving a knighthood in the New Year Honours for services to business, science and the community.
"That was very humbling. I grew up in a family with no telephone, no car or holidays away and started working in the local freezing works at age 13. Receiving a knighthood is beyond anything I could have dreamed about."
One of Sir Neville's early initiatives has been to ask all Victoria University councillors to join the New Zealand Institute of Directors (IoD), giving them access to professional development opportunities. This will include attending a special workshop, to be run by the IoD, on stewardship in a university environment.
"We expect this institution to be high performing. To set an example and to make sure the whole institution succeeds, we too need to be a high-performing council."
Ensuring there is wide recognition of Victoria's contribution to the capital city is another priority for Sir Neville.
"We are a major employer, a centre of intellectual influence and a significant contributor to the economy—Victoria has been putting large amounts into the region, currently in excess of $1 billion a year, for a long time. What happens at Victoria impacts on the fortunes of Wellington."
One thing Sir Neville is thoroughly enjoying about his new role is being around students and the vibrant atmosphere at Victoria.
"Campus life is much richer than it used to be—there are so many facilities and things students can get involved in.
"It's also fast-paced. The environment for universities is changing rapidly—our task at Victoria is to constantly meet the demand for more knowledge and be resilient and adaptive."