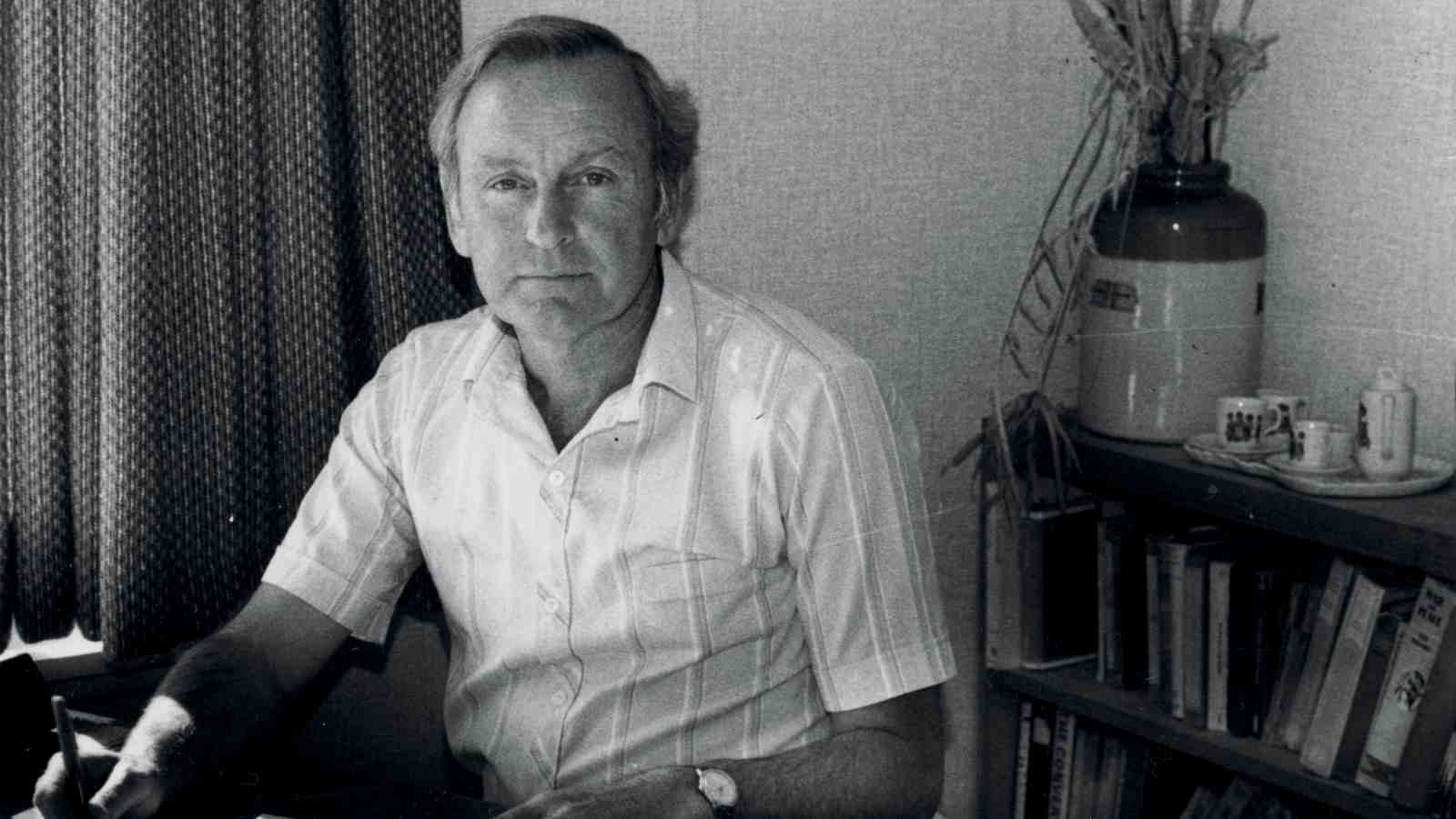 Maurice Gee in his writing room at home in Nelson, 1983. Photographer unknown. Credit: George Griffiths collection P99-054, Hocken Collections, University of Otago
Maurice Gee: Life and Work has taken biographer Rachel Barrowman the best part of 10 years to complete. She says she knew from the outset it would be a big job, given the length and productivity of Maurice's writing career, which has spanned some 50 years and 33 books.
The biography interweaves the story of Maurice's literature with his life, so alongside the research and interviews with him, Rachel read each of his books two or three times. She says she was aiming for the themes to emerge from her narrative, rather than direct them.
"Dedicated readers of Maurice Gee's work know that his fiction draws heavily on his childhood and family history. With Maurice, the connections between his writing and life are pervasive, subtle and important."
Maurice had turned down approaches from other biographers in the past. Some friends had suggested to him that someone would eventually write a biography and it was better coming from a trusted source. He had read and liked Rachel's award-winning biography of R.A.K. Mason, and in 2006, contacted her to gauge her interest. Successful preliminary discussions followed and Rachel subsequently received the prestigious Michael King Fellowship from Creative New Zealand to write the biography.
"Maurice said from the start that he didn't like the term 'authorised biography' and said it was to be my book, that he wouldn't interfere. As far as he was concerned there was no point in doing a biography if it wasn't to be 'warts and all'." Rachel says that there are some surprises in the biography.
"There's a lot that Maurice hasn't spoken or written about before, but you'll have to read the book to find out."