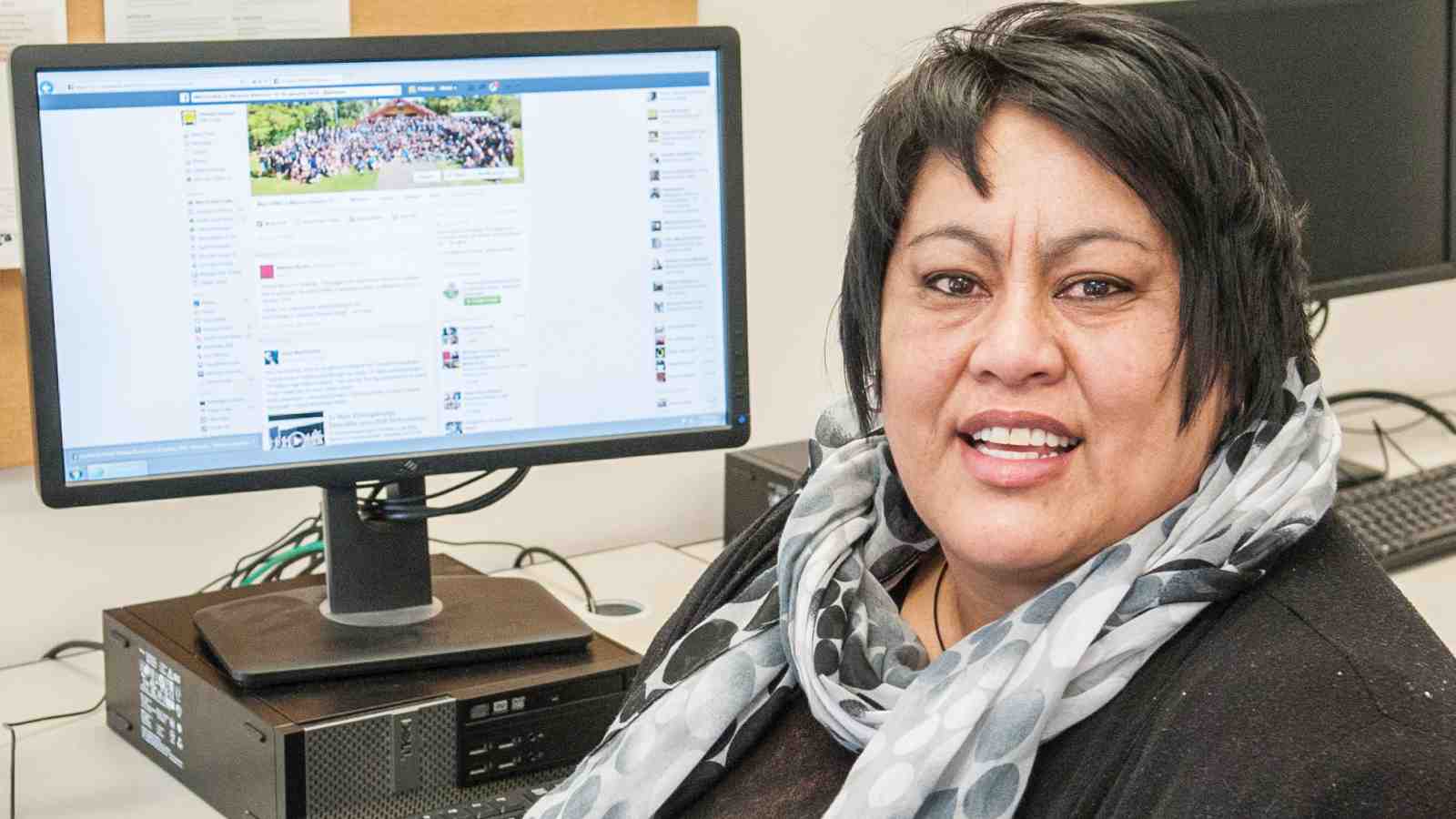 For her Master of Information Management, Pikihuia Reihana investigated what she calls 'Ngāti Pukamata', or the 'Facebook Tribe', avirtual iwi of Māori spread across the globe, who maintain contact with their cultural roots through social media.
Pikihuia says whakapapa is a central component of Māori identity. "With Māori making fewer trips back to the marae for a variety of reasons, I wanted to find out whether social networks enhance or undermine the authority of traditional whakapapa," Pikihuia says.
She set about her research by becoming actively involved in whānau and whakapapa groups on Facebook. "Many marae, hapū and iwi have set up dedicated pages where people can communicate and find out how they're connected—be that through kaupapa or whānau.
"Social networks help Māori to maintain links with their heritage, while also creating an alternative to the oral tradition of Māori whakapapa that usually takes place on the marae. It's another way to maintain relationships when everyone's lives are so busy."
Pikihuia says as Ngati Pukumata and virtual iwi on social media grow, some important questions arise. "For instance, will Facebook provide a new kind of authority in the origin and recording of whakapapa? What effect might this have on Māori cultural practices that have traditionally taken place on the marae?
"We are absolutely evolving—our customs and protocols are moving into virtual space. I was at a marae recently and whānau overseas were able to be Skyped in—technology can create a kind of physical presence, proving that location is irrelevant."
Pikihuia hopes her research will shed light on how Māori identity could evolve in the future, as younger Māori embrace new technologies.
"Who knows where technology will take us?"