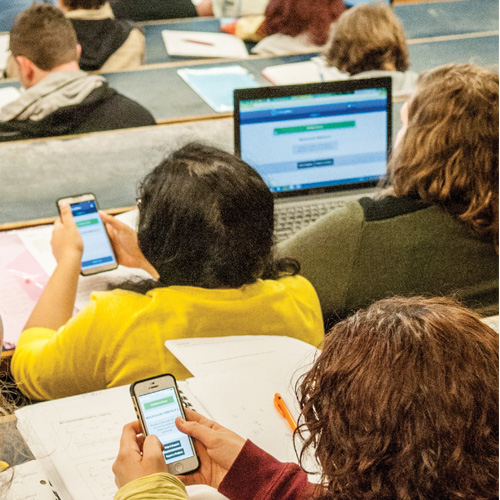 Similar to the interactive game show, Who Wants to be a Millionaire?, GoSoapBox allows lecturers to poll, quiz, gauge understanding of topics and facilitate discussions with students.
Students access GoSoapBox on their own devices via a website and enter a code provided by the lecturer.
The instantaneous feedback from students helps a lecturer gauge whether they understand what is being discussed, and if they are able to use the skills that are being introduced.
GoSoapBox, developed by Chicago-based start-up company GoEducation, was piloted last year by a focus group of lecturers, students, learning support staff and representatives from Disability Services. An increasing number of staff are now using the technology in their teaching.