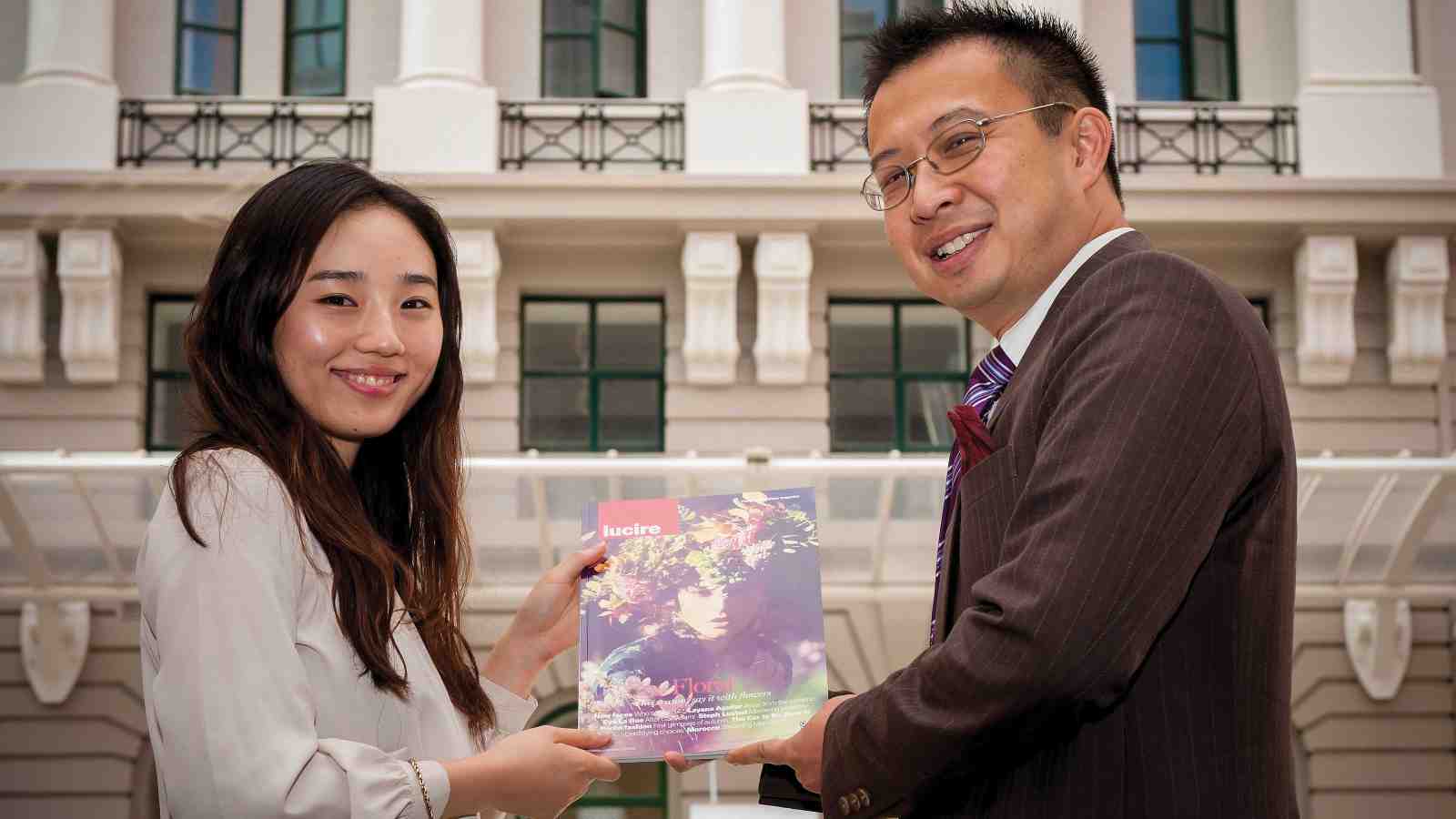 Christine Min with her mentor Jack Yan.
In her third year of media studies and marketing, Christine is one of 11 students who completed a successful pilot of the new scheme, designed to match the skills of talented BA students with the needs of Wellington employers.
Christine worked for alumnus Jack Yan, a typeface designer, consultant and publisher, who launched Lucire in 1997.
"It was an amazing opportunity," says Christine. "I wrote a few articles, but mainly I put the magazine together, laying out stories and photos that came in from around the world. It's not as easy as it looks!"
Christine says she learnt a lot about her strengths and weaknesses and the experience opened new career pathways.
"I knew I wanted to work in the media but hadn't considered print publications—now I'm interested."
Jack regularly takes on interns and says the Victoria programme is one of the best he's seen.
"It's well structured. Christine and I met before she started work to talk about what each of us wanted to get out of it.
"A lot of interns do come back and work for us—I prefer hiring them rather than total strangers."
Other students worked in areas ranging from museum curation and developing online training modules to running a leadership camp for international tertiary students.
Carine Stewart, the BA internship coordinator, says feedback has been extremely positive and the programme has gone on to be offered as a full course for which students earn 20 points of academic credit as well as gaining 100 hours of work experience.
"The workplace mentors were really impressed by the students—they're like sponges, keen to absorb every bit of realworld learning they can."