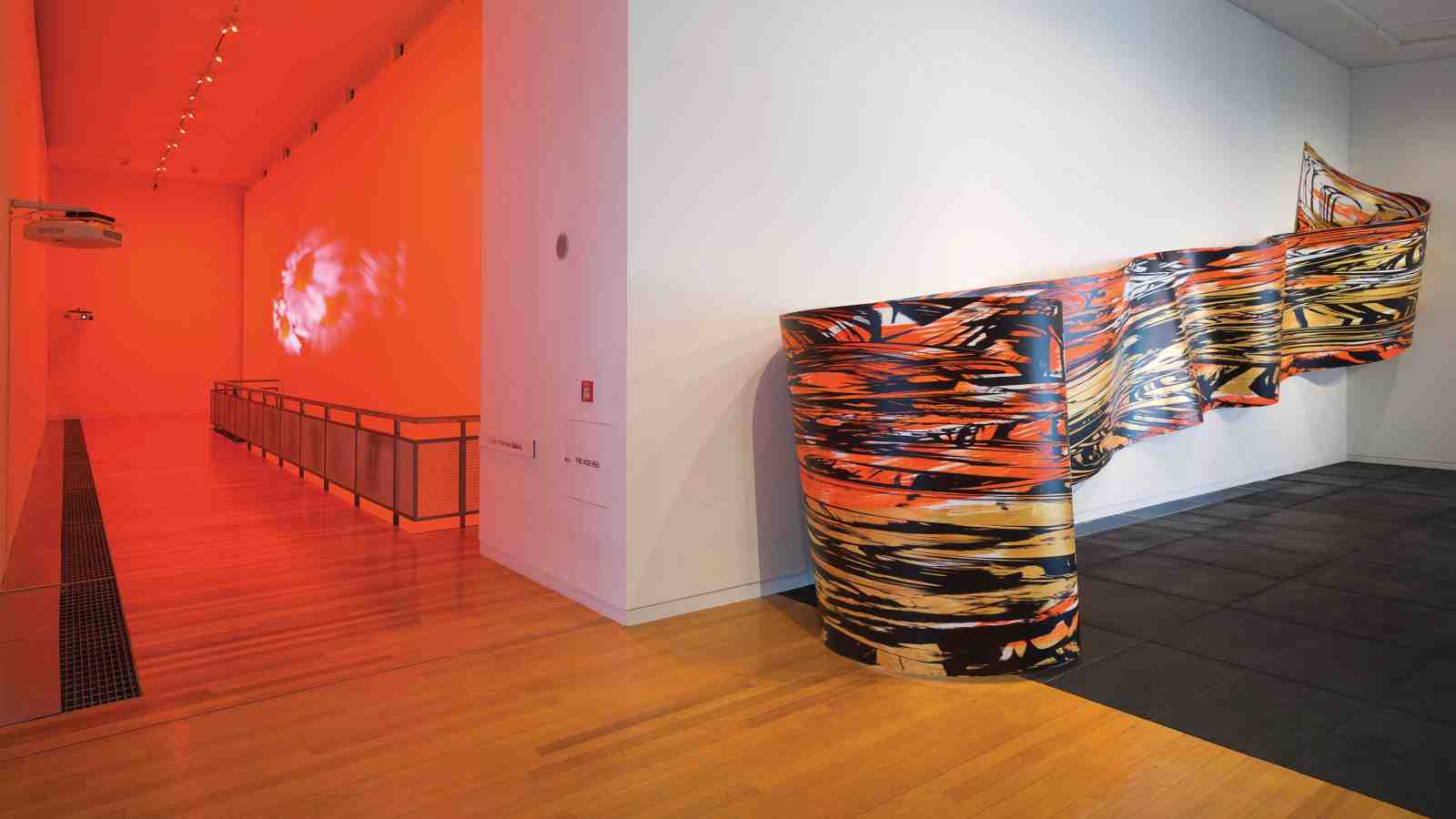 Installation view of Cinema & Painting, Judy Millar, Space Work 7, 2014. Photo: Shaun Waugh
This major exhibition offered a rethink of the connections between film and painting, highlighting an international group of pioneering filmmakers and historically significant artists, as well as a newer generation of artists.
There was also the unique opportunity to see historical gems such as Len Lye's suite of card stencils and Colin McCahon's Fog drawings, as well as the premiere of contemporary works.
This included a new installation by Judy Millar, whose 3D digital 'paintings' represented New Zealand at the 53rd Venice Biennale in 2011.
The next exhibition, to be held from 27 May to 21 September, will feature the work of Dunedin-based artist Kim Pieters.
For images from Cinema & Painting, visit the Adam Art Gallery website. View time lapse footage of Judy Millar's artwork being installed.