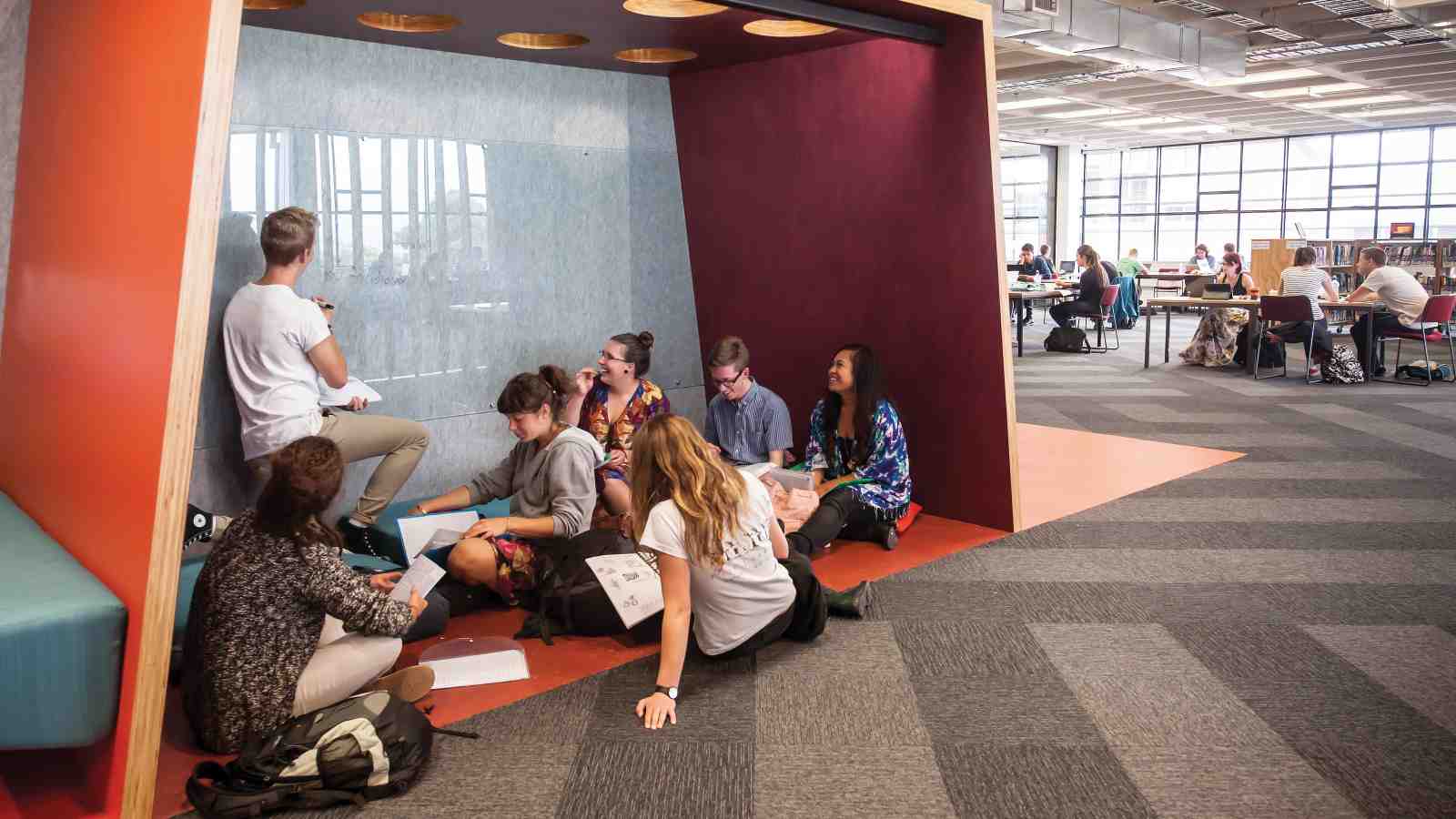 Students use one of the new study pods at Kelburn Library.
All needs are catered for, including Blue Zones for quiet individual study and Green Zones for group work and conversation. Interactive group study rooms are also available, featuring large screens and walls that can be written on. An attractive space for those wanting to study quietly is the Reading Room, a light and airy room that seats 500 and features a large artwork by Lonnie Hutchinson at either end. Some floors also offer enclosed study pods with cushions, making the space ideal for collaboration.
Users can access self-service for many tasks or seek assistance from Library staff via Vic Info Ihonui, a new service point designed to answer all students' queries in one space.
Borrowing privileges for the Library's physical collections and access to selected online resources are available to alumni for an annual fee. For further Students use one of the new study pods at Kelburn details, email alumni@vuw.ac.nz.