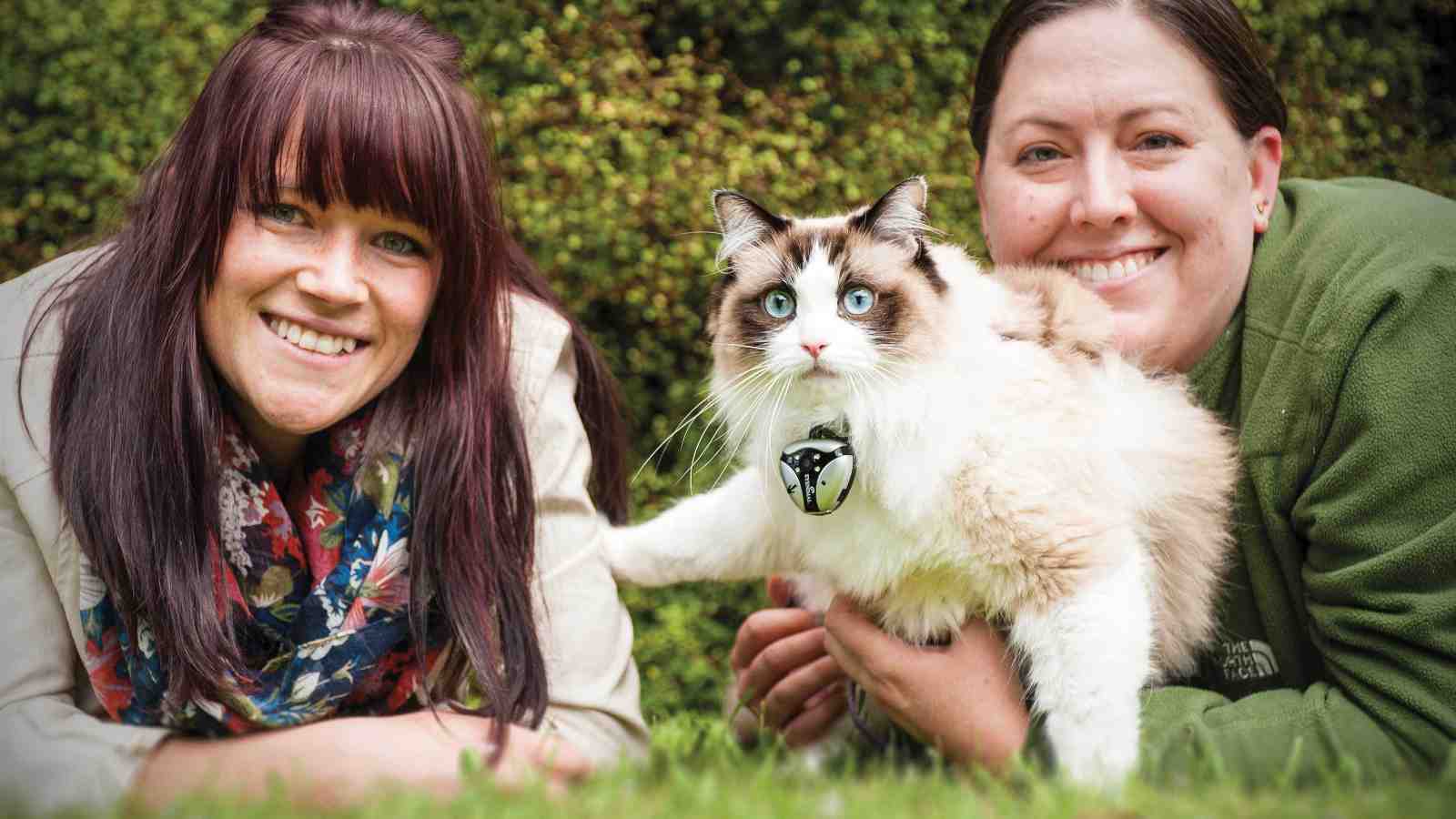 Heidy's cat Pancho Villa models one of the Cat Cams, flanked by researchers Mya Gaby (left) and Heidy Kikillus (right).
Over eight weeks in summer, 10 pet cats volunteered by their owners wore small video cameras clipped to their collars to record their activities.
Heidy says the cats spent a lot of timestaring at things, especially birds, and that they ate a number of insects and lizards. Encounters with other cats were commonly captured, whereas footage of bird or rodent slaughter was surprisingly non-existent. All the cats exhibited risky behaviours such as crossing roads, climbing on roofs, fighting with other cats, crawling under houses and eating or drinking things away from home.
Funded by Victoria University and the Wellington City Council, the study is believed to be the first of its kind in New Zealand, and the researchers hope it will lead to a larger and morecomprehensive study. Final results of the study can be found at www.ourlivingcity.co.nz.