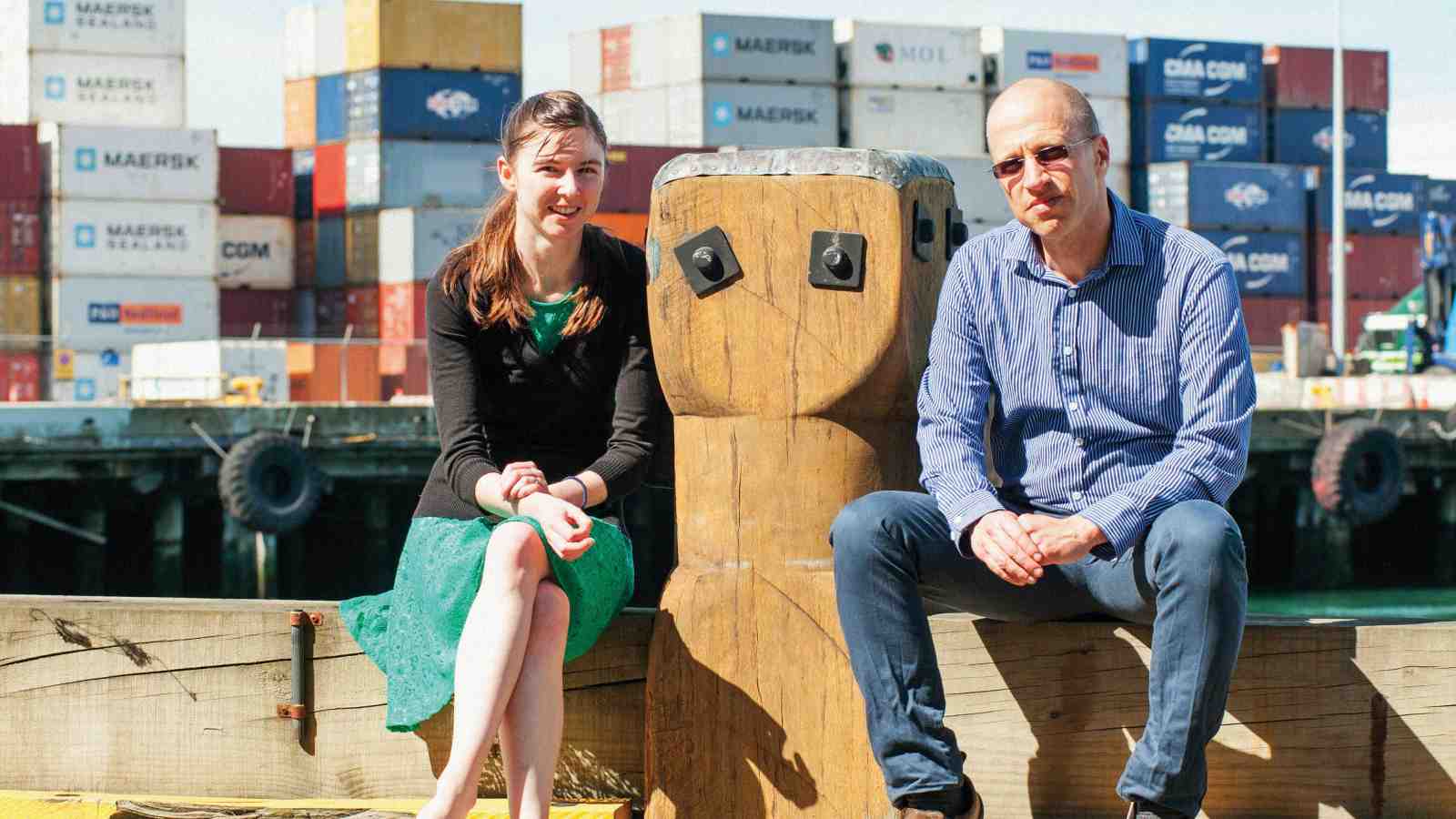 PhD student Melissa Welsh and Professor Ilan Noy.
A Victoria University PhD student is embarking on a three-year project in which she will analyse supply chain traceability management and its economic importance.
Melissa Welsh is being funded through a scholarship from Victoria and GS1, the global, not-for-profit organisation that develops and maintains standards for supply and demand chains.
Melissa has completed a BSc in Biology and a Master's in Applied Mathematics. "I'm really excited about winning this scholarship," she says. "I intend to begin by investigating current practices and the cost and benefits of certain management processes."
"The most obvious recent example is the Fonterra whey protein contamination scare last year, which presents a strong economic case for establishing more rigorous supply chain management," explains Professor Ilan Noy, Chair in the Economics of Disasters at Victoria Business School, who will be supervising Melissa's PhD.
However, Ilan emphasises, it's not a case of one size fits all. "It's important to work out an appropriate level of tracking for each product. With something like an artificial heart valve, for example, you need to know where each and every item is in its life cycle but may require less control with other products.
"Cost is an issue—the more detailed your tracing, the more expensive it is to manage."
Dr Peter Stevens, CEO of GS1 New Zealand and Chair of the Victoria Business School Advisory Board comments: "There is recognition that the success of our country's brand is strongly linked to New Zealand's reputation for product integrity. Data on the costs and benefits of traceability will be invaluable."