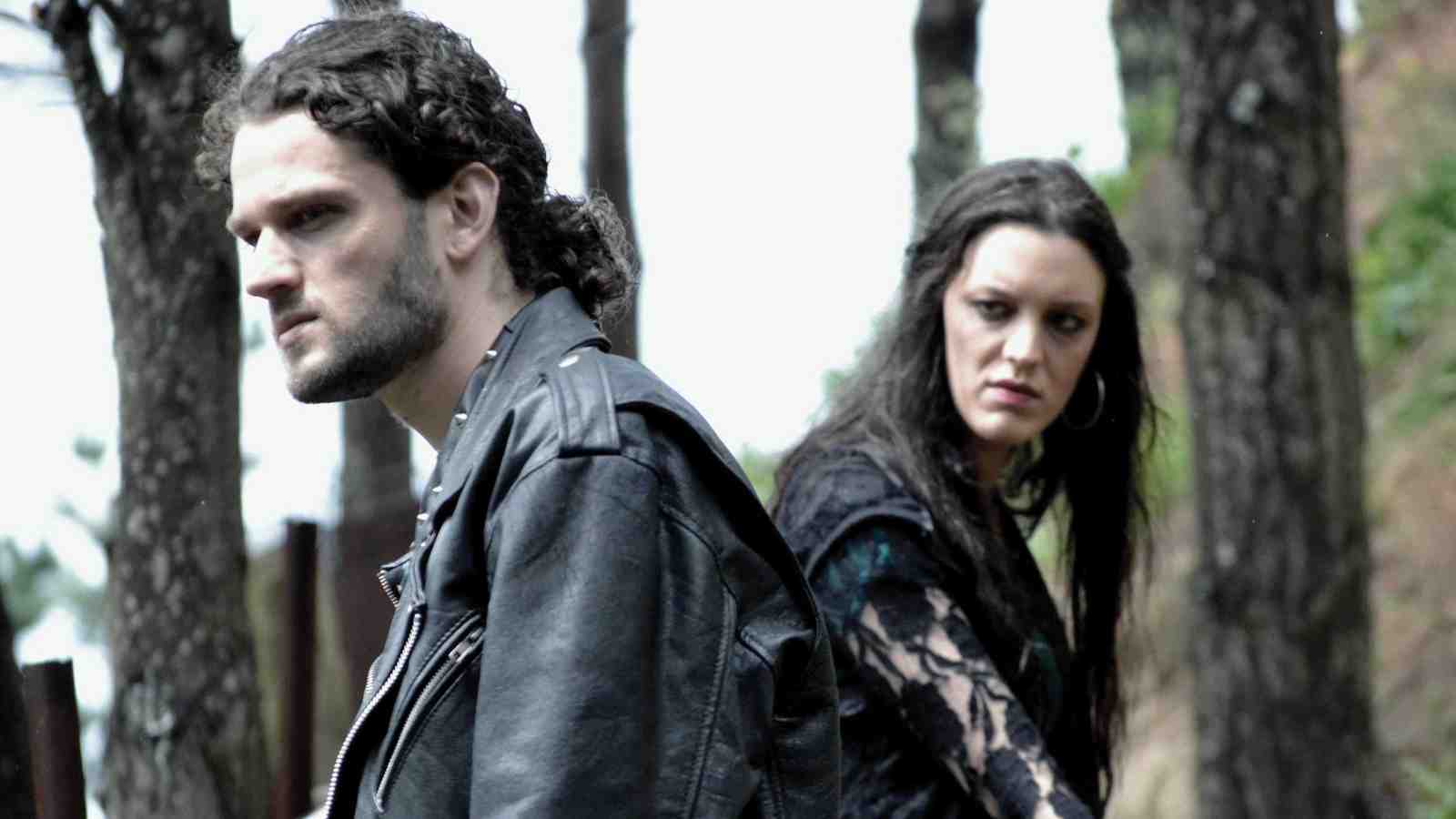 The lead characters Macbeth (Jackson Coe) and Lady Macbeth (Kirsty Bruce) are both graduates of Victoria's Theatre programme. Credit: Callum Devlin
With characters using smartphones and sporting leathers and jeans, the darkest of Shakespeare's tragedies was given a fresh, slick treatment.
Producer and Victoria University arts graduate Sally Thorburn says the setting—the Dell in the city's Botanic Garden—was a perfect location and, thankfully, a run of fair weather meant a wet weather venue wasn't required.
"Over the years, Summer Shakespeare productions have been staged in a number of locations around the city, but the Dell really feels like our natural home," says Sally, who has just completed her third season as the Summer Shakespeare Trust's administrator and producer.
The annual shows have been taking place in Wellington for 31 years and are a highlight on the local theatrical calendar. From humble beginnings in 1983, when A Midsummer Night's Dream was held in the old Quad at Victoria's Kelburn campus, the productions have evolved significantly.
Sally says strong ties between the Trust and Victoria continue. "Each year, many Victoria alumni, staff and students come together to help create the show.
"Summer Shakespeare is truly a team effort and everyone just pitches in. We simply couldn't do it without their tremendous commitment and enthusiasm."
For the 2014 production, Victoria contributors included the lead actors, members of the cast and crew, the set designer and marketing manager, as well as members of the Trust committee and Victoria University staff members.
Planning will begin in July for next year's season. In the meantime, a book about Summer Shakespeare is in the pipeline, written by David Lawrence, a well-known theatre director, who is also a long-time supporter of Summer Shakespeare productions and current co-chair of the Trust board.
Many actors in Summer Shakespeare productions have gone on to pursue successful careers in the arts, including Jackson Coe, who played the lead character Macbeth, and Kirsty Bruce, who played Lady Macbeth, both graduates of Victoria's Theatre programme.
"Summer Shakespeare has always been a brilliant training ground and a career launch pad," says Sally.
"We have an ethos of supporting new and emerging artists—this year we even had a secondary school student in the cast."