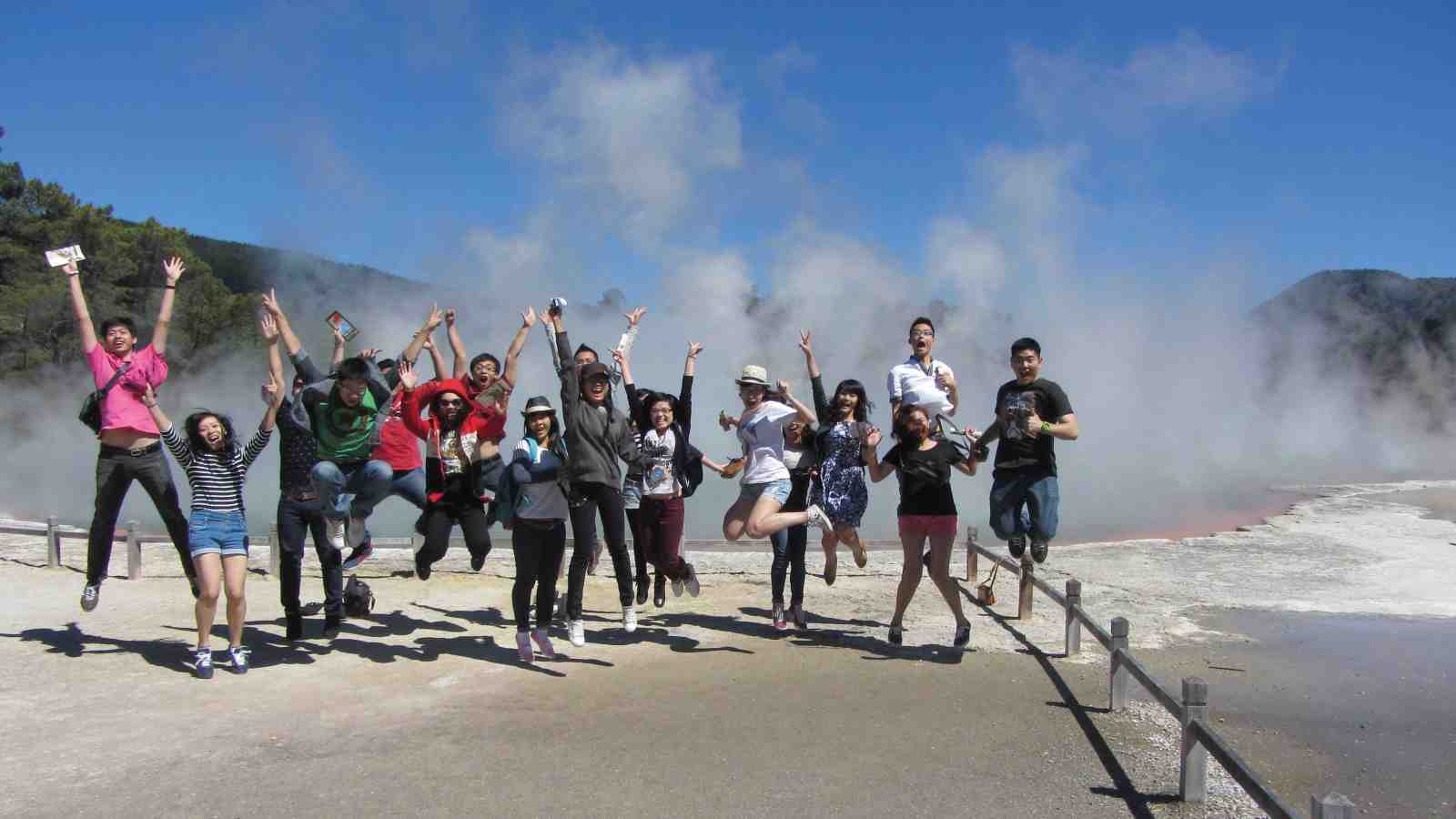 GMSTEC Intercultural Leadership Programme students on their field study in Rotorua. Credit: Sahra Covello
Victoria is a founding member and Secretariat of the Greater Mekong Subregion Tertiary Education Consortium (GMSTEC), a network of universities in Cambodia, Laos, Vietnam, Thailand, China, Australia and New Zealand focusing on development activities in the region. GMSTEC funding enabled 21 undergraduate students from the GMSbased partner universities to participate in this one-off programme.
Through seminars, workshops, field trips and social activities, students gained an awareness of global and regional leadership challenges and developed their leadership skills. Local students from the Victoria International Leadership Programme also participated in the programme, providing opportunities for intercultural exchange and networking.
"Our ultimate goal was to encourage collaboration between these students and our own, as well as engagement with challenging global issues," says Jeff Howe, Executive Director, GMSTEC.