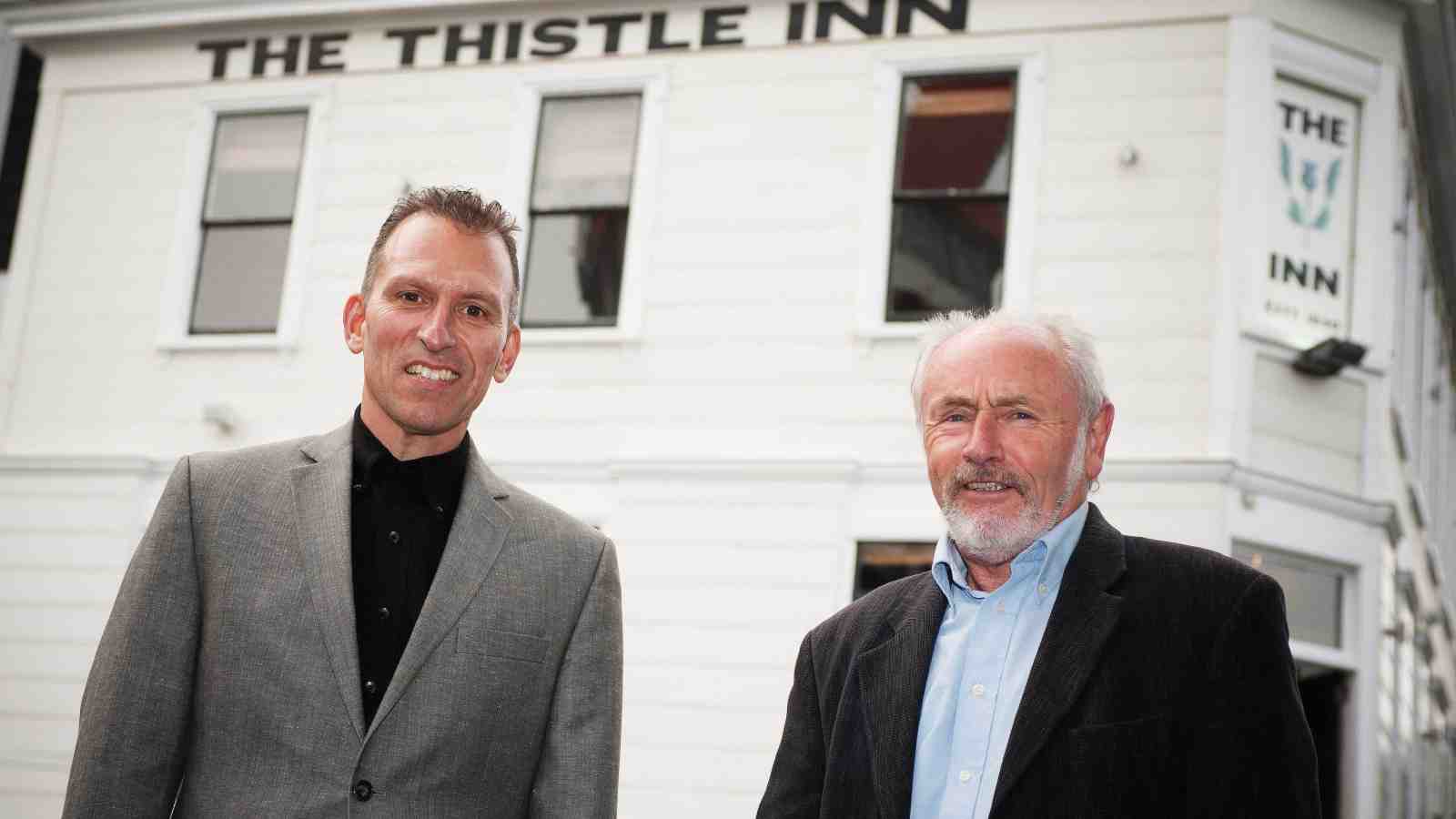 Dr Dan Laufer (left) and Professor John Davies were two of the speakers at Ideas on Tap last year.
That's the concept behind Ideas on Tap, the School's latest research seminar series, which is held at a pub, with the aim of making the research more accessible to the public.
Piloted last year at one of Wellington's oldest pubs, The Thistle Inn, the seminars also encourage interactive discussion.
"The idea is that people can drop in on their way home from work and enjoy some intellectual stimulation," says Dr Dan Laufer, an associate professor in Marketing.
Topics so far have included the psychology behind consumer reactions to product crises (such as Fonterra) and sports welfare.
To find out about upcoming Ideas on Taps seminars.