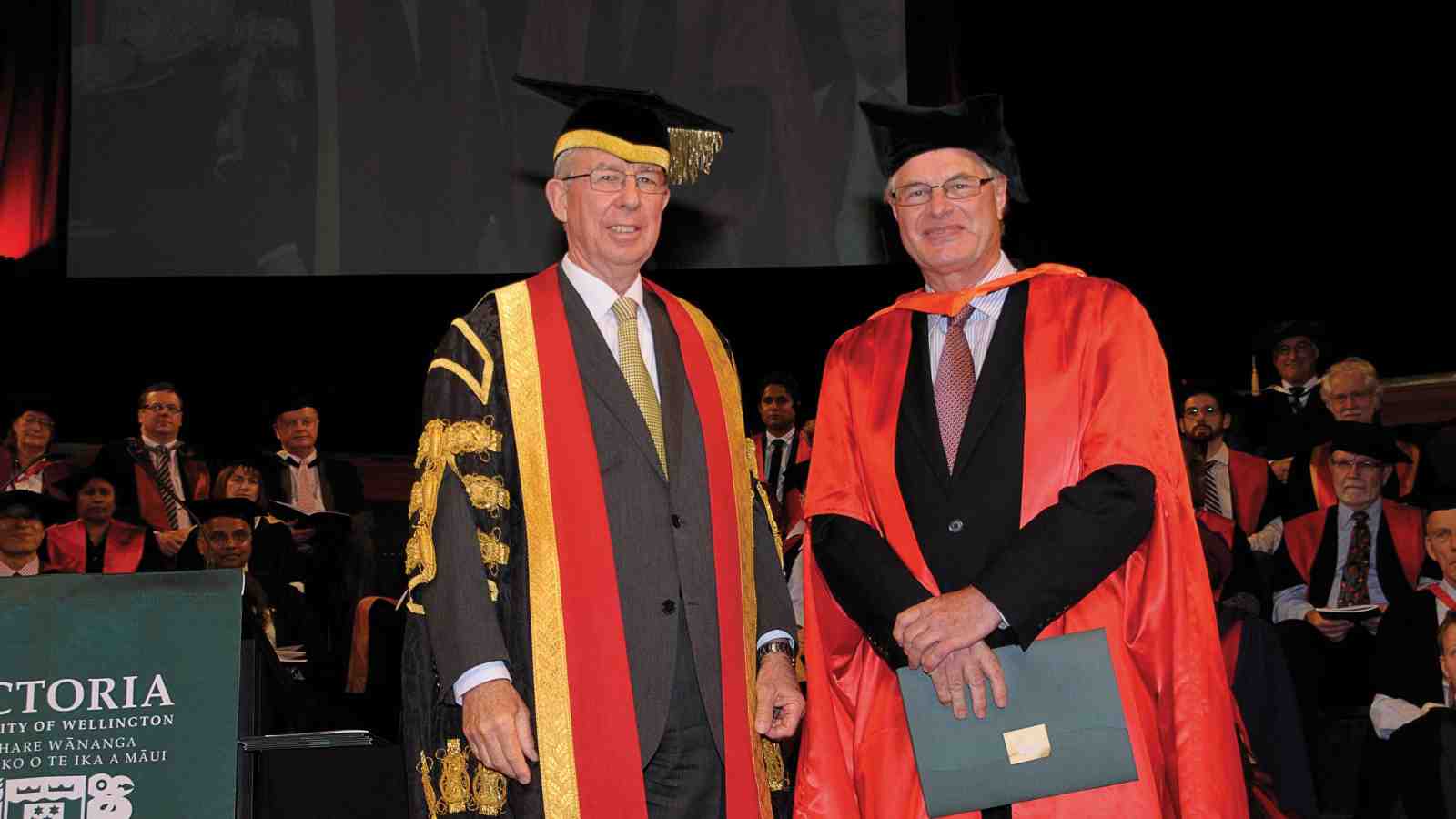 Paul Baines (right) with Chancellor Ian McKinnon at Graduation. Credit: Photography by Woolf
Paul graduated from Victoria with a Bachelor of Commerce and Administration in 1973, and a Master of Public Policy with Distinction in 1978.
After serving for many years at Credit Suisse First Boston New Zealand, including five as Chief Executive, Paul became a full-time professional director. Boards he has served on include Comalco New Zealand, EDS New Zealand, the Reserve Bank of New Zealand, Telecom Corporation of New Zealand, New Zealand Post, Fletcher Challenge and Fletcher Building, the Todd Corporation, Barnardos New Zealand, IHC Foundation and Gough Gough and Hamer.
Paul has also supported Victoria University for many years, including as the first Chair of the Project Management Committee of the Professorial Fellowship in Monetary and Financial Economics, sponsored by the Reserve Bank; as a board member of Te Kōkī New Zealand School of Music; and as a trustee of the Victoria University of Wellington Foundation.