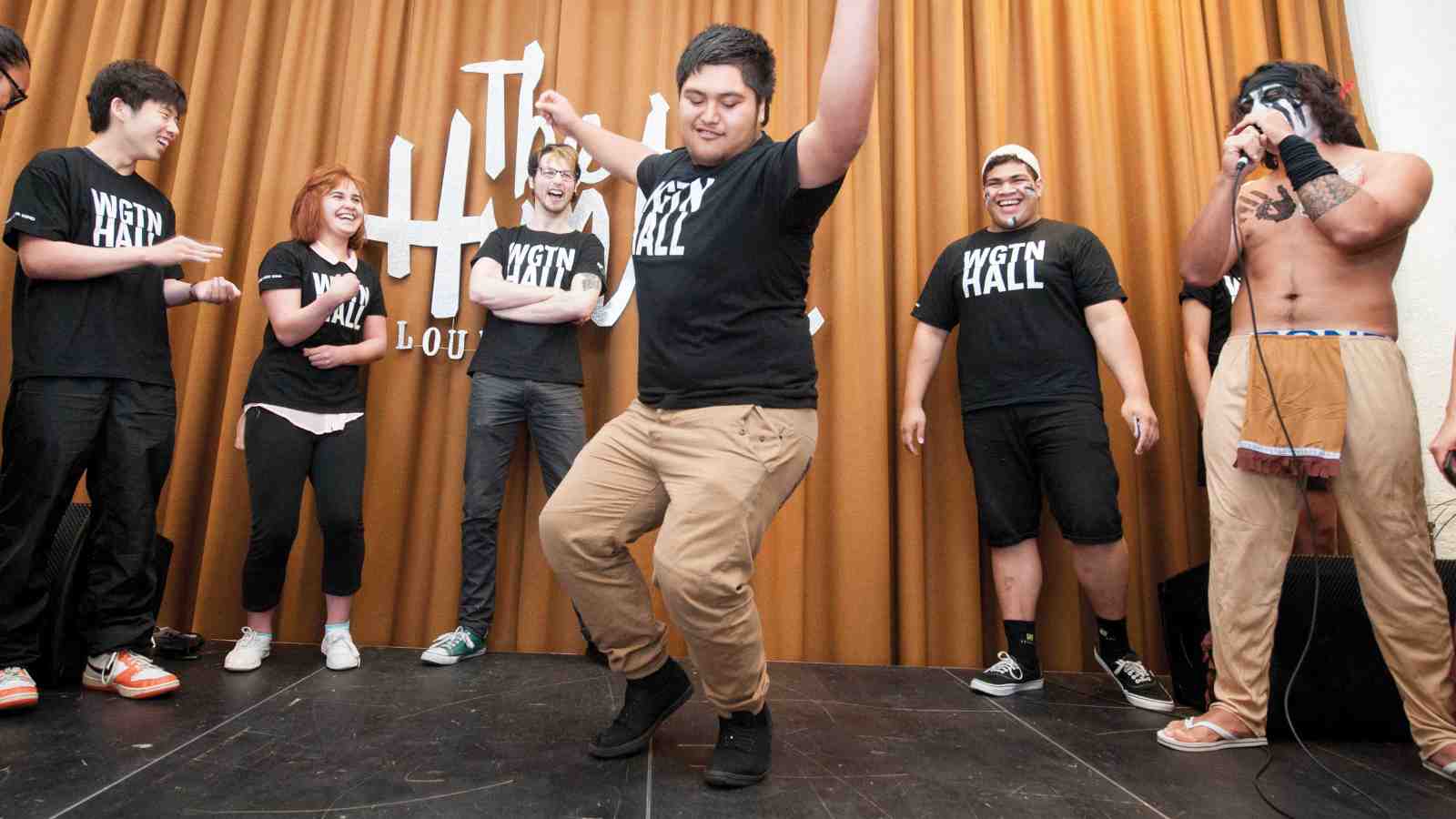 Three years ago Student Recruitment, Admission and Orientation set up a virtual hall for Wellington-based first-year students to enable them to participate in social activities, sports and academic sessions similar to those offered by regular halls.
Hayley Everingham, a Student Recruitment, Admission and Orientation liaison officer, who is coordinating the hall programme, says what's on offer has been adjusted this year based on student feedback.
"We found our students didn't need activities organised in the evenings or weekends as most of them have plenty of local friends already, but they were seeking ways to connect with other students in between lectures," she says.
At the first event of the year students receive their own WGTN Hall t-shirt and learn a WGTN Hall chant.
"It's awesome to see a thousand students in WGTN Hall t-shirts," says Hayley.
"We hope their experience will be something they look back on fondly and that it will foster a feeling of connection with the University."