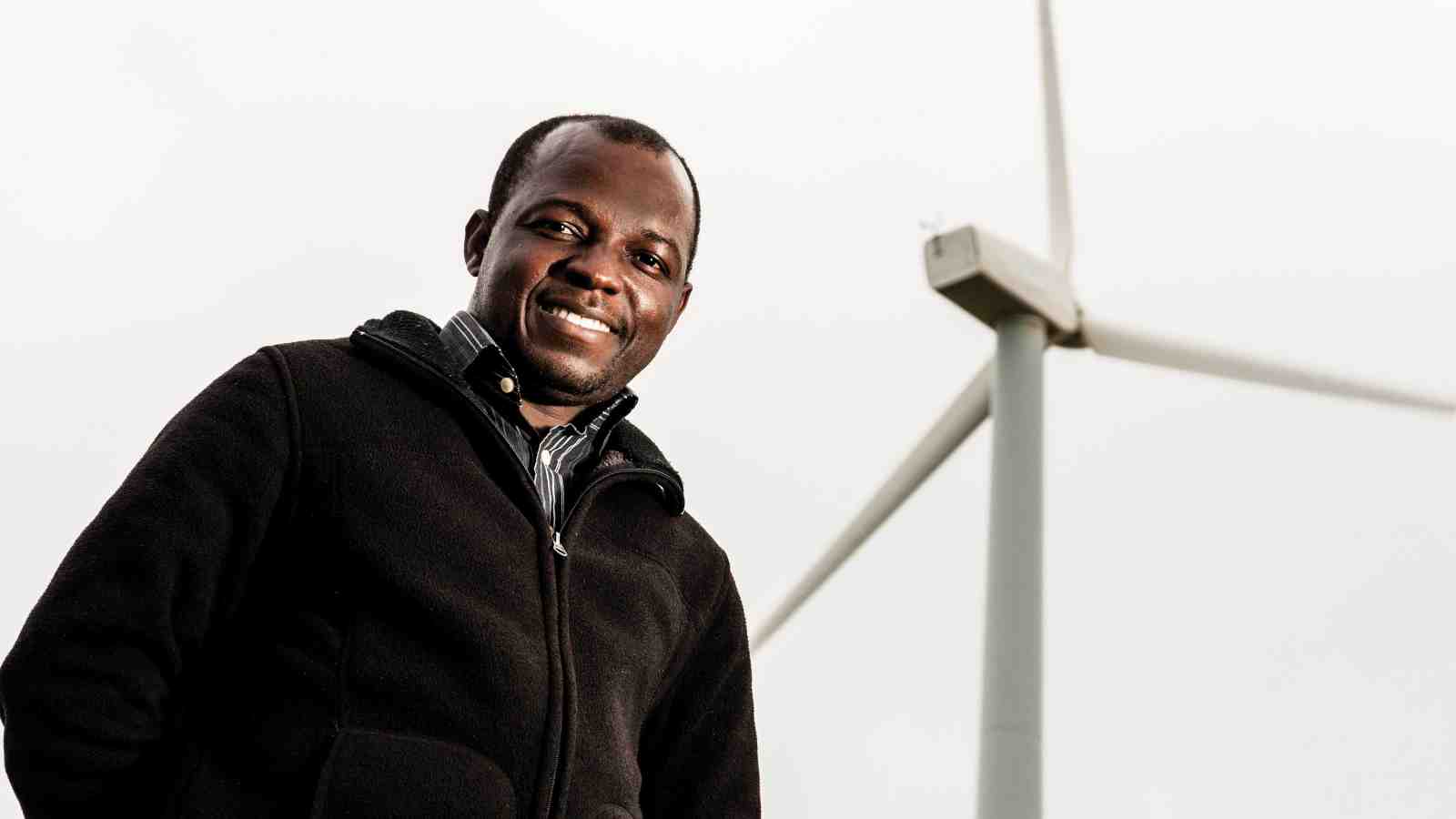 Daniel's research explores the use of micro-grids, which are small-scale power generators such as a solar panel or wind turbine, that can be located on residential or commercial buildings. They can be connected to the main network or operated independently.
Daniel is investigating how micro-grids can provide extra power to the network during peak times and act as a back-up source of energy should the main network go down after a natural disaster.
"In a major earthquake," says Daniel, "Wellington could be left without power for days or weeks. If we had a network of micro-grids, the impact could be much less severe."
Daniel says although New Zealand is not yet making the most of its outstanding wind resource, there has been progress.
"In 1993, the Brooklyn wind turbine was the first of its kind in New Zealand and today there are 17 wind farms around the country."
Daniel says small-scale wind production is essential to the New Zealand Government reaching its target of 90 percent renewable energy production by 2025.
"The biggest challenge is making it attractive to home and business owners to install a small power generator such as a wind turbine."
As well as his focus on Wellington, Daniel is investigating how microgrid technology could be used in less developed regions, such as his home country of Nigeria, where about 60 percent of the country does not have access to electricity.
"Development relies on energy," he says, "and those who don't have it are socially and economically handicapped."
While Wellington and Nigeria are worlds apart, Daniel says the principles behind micro-grids can be used in both places. "In sub-Saharan Africa, however, it would make more sense to use solar, hydro or biomass power because the region has large resources of these."
Daniel is part of a newly formed and rapidly expanding power and renewable energy systems research group at Victoria, led by Dr Ramesh Rayudu at Victoria's School of Engineering and Computer Science.
Daniel was selected, along with fellow group member Hatem Alzaanin, to present his research at the New Zealand Wind Energy Conference and Exhibition that took place in Wellington in April.