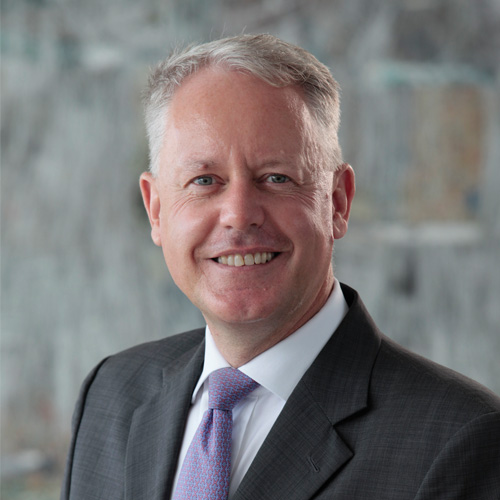 Appointed the first Group CEO of the Chandler Corporation earlier this year, David lives in Singapore and oversees the company's businesses and investments.
He was the first in his family to pursue a career in business and the first to attend university. He loved both the study and the opportunities the tertiary environment offered, including the chance to become president of AIESEC (International Association of Students in Economics and Commercial Sciences) at Victoria.
Through AIESEC, he met a Finnish graduate who was working in Wellington. After graduating with a BCA(Hons) he followed her to Finland where they married and lived and worked for 11 years.
"I think I broke my mother's heart when I told her I was heading overseas but I feel that this should be part of every graduate's experience," says David.
"It opens your eyes, provides new experiences and tests your skills in a global market."
An international career followed, with David holding senior roles in investment and consulting firms and founding his own strategic and mergers and acquisitions advisory firm before joining forces with entrepreneur Richard Chandler, another expatriate New Zealander.
David says working for a group that is an "active investor" in emerging and developed markets around the world is very rewarding.
"We are very engaged with the companies we invest in and spend a lot of time advising management and promoting solid corporate governance, which I really enjoy."
David and his family are global citizens, but he values his connections to New Zealand.
"I see myself as living somewhere between Europe and Asia, but New Zealand will always be the place I was born and the passport I carry."