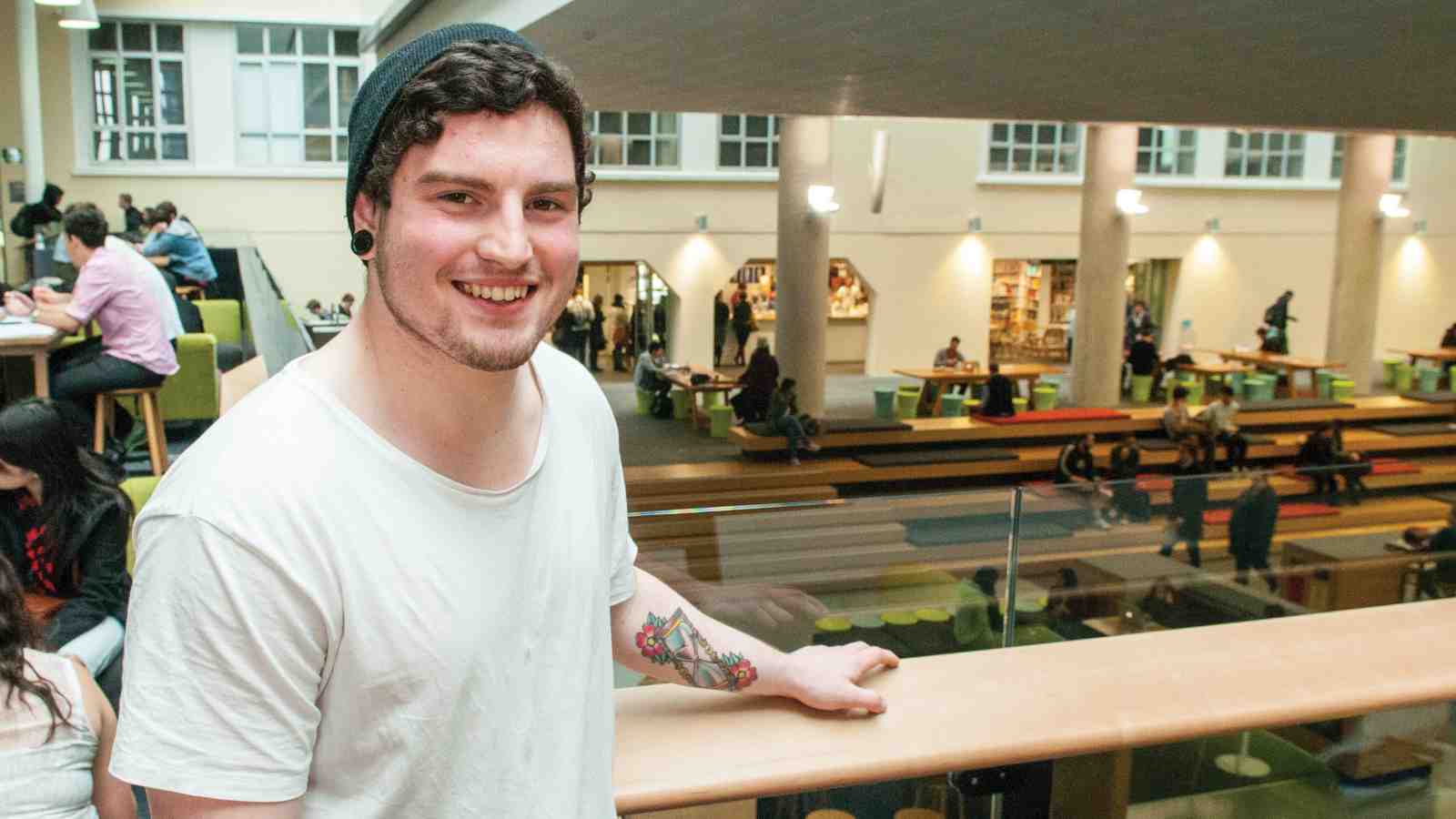 The Bachelor of Science student was given a helping hand when he was awarded the inaugural Victoria University Foundation Trustees' Scholarship to begin studying this year. He says without the scholarship, it would have been really difficult for him to go to university.
The scholarship includes full tuition fees, a stipend, mentoring and work experience for three years.
As well as high academic achievement and being first in the family to attend university, the scholarship criteria included character, leadership qualities, contributions to cultural and/or sporting activities, and community service.
"This scholarship is the best thing that's happened to me. It's huge—words can't even explain how grateful I am," says Vinny.
While it's been a smooth transition from Tararua College in Pahiatua to Victoria University, Vinny's life hasn't always been plain sailing.
Brought up by his mother, with a father in prison for most of his life, he started out on a totally different path—struggling to manage his anger and frustration. However, in Year 12, Vinny decided to turn his life around.
"I got my priorities straight. I knew I was capable of more, and that I needed to be a positive role model to my younger brother."
Being the first to attend university is monumental for Vinny and his family.
"Mum always said, as long as you do what makes you happy, she'll be happy. When I told her I was going to go to Victoria University she was over the moon."
Elaine McCaw, Chair of the Foundation, says trustees were delighted to award the inaugural scholarship to Vinny.
"His determination to turn his life around and his passion for learning made him a standout candidate. He is making the most of what Victoria has to offer and we are thrilled with the progress he is making."