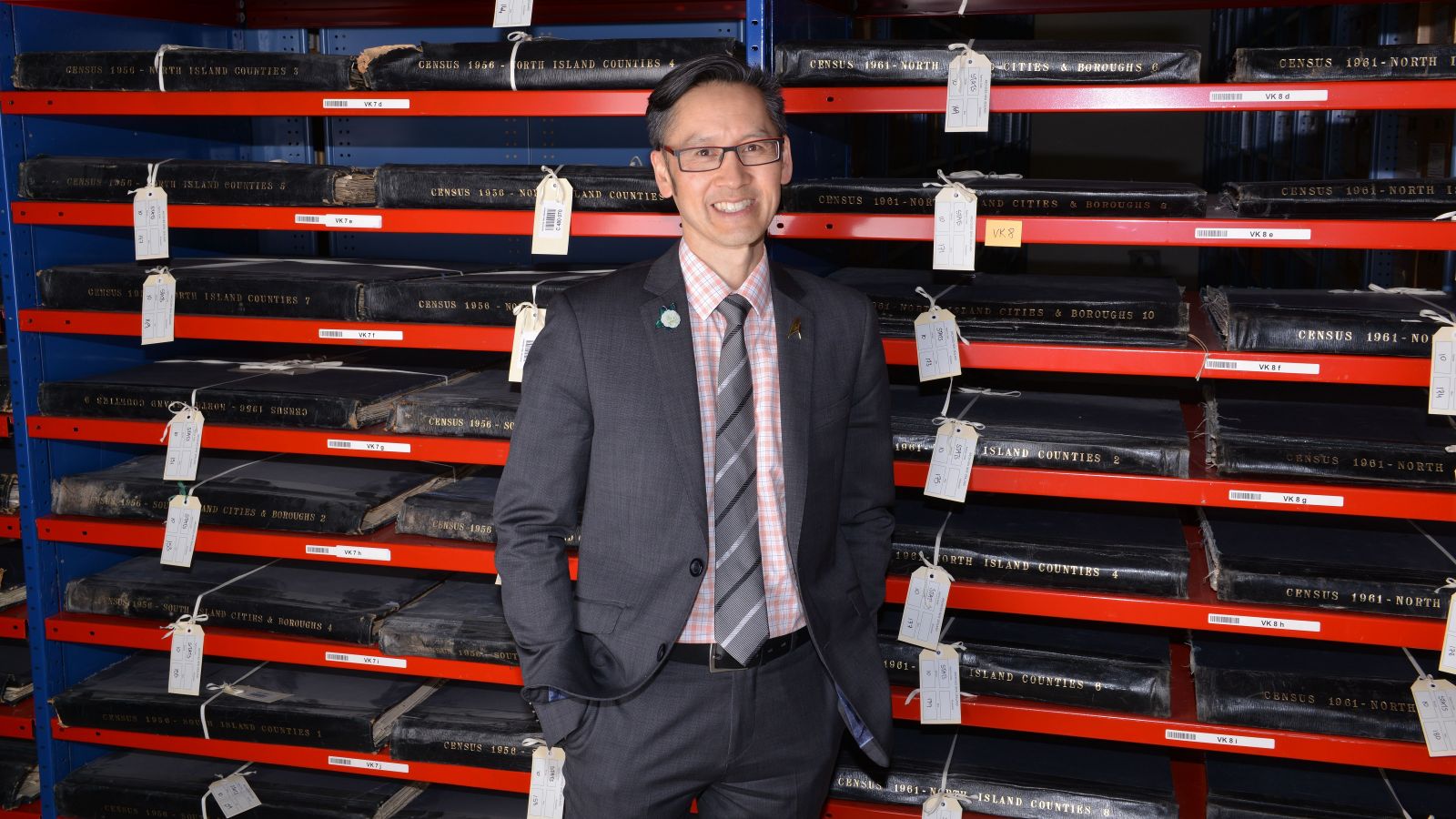 What did you study at Victoria University of Wellington?
I studied Computer Science (BSc) and Information Systems (BCA). I was fascinated by computers and technology as a kid growing up, which was definitely influenced by my lifelong love of science fiction, especially Star Trek. So, it was natural that I would study computing after college.
How would you describe your student experience?
It opened up the world for me: physically and intellectually. I grew up during the 1970s, in Wainuiomata, and seldom ventured far from The Valley during those formative years, so attending Victoria University of Wellington thrust me into the bustling metropolis of our capital city (after a daily bus ride, train trip and hike up The Terrace. The Wellington Regional Public transport system is much better nowadays!) I was still very naive and unworldly; as New Zealand-born Chinese, I definitely struggled to feel like I fitted in, so I had a lot of growing up in my university student years.
What was the most useful thing you learnt at university?
That curiosity, learning, and developing independent thought and critical thinking are more important than the attainment of a qualification. And, that there are a whole lot of really smart people out there in the world! Connecting up with really smart people for collective benefit is a lifelong skill that's still a work in progress.
What sorts of opportunities did studying at Victoria University of Wellington open up for you?
Meeting people from diverse backgrounds, cultures and values, and getting thrown into social and learning situations that challenged my own (limited) world view. It was my first step of understanding the bigger world out there, but still within the relative constraint of the New Zealand education system.
Back in the late '80s when I was at Victoria University of Wellington, it was my first experience of the global internet through (pre-web) Usenet newsgroups. That was incredibly exciting, though I mostly wasted time lurking in Star Trek discussion newsgroups!
What have you been doing since graduating?
Trying to understand and find my place in the world, which has been less about career or job progression, and much more about finding my personal purpose for how I can contribute to society. My working life started in technology consulting for Accenture, but after a decade I shifted to central government when I discovered my passion for the 'spirit of service' that is central to the ethos of our New Zealand public service. The other integral part of my life has been raising three amazing children, who I'm super proud of, and who individually are way smarter and more talented than I am.
Have you kept any connections with Victoria University of Wellington?
Since graduating, I've given a lecture, attended numerous seminars and functions, and have engaged with various faculties of Victoria University of Wellington through my public service work in digital government and now archives and public recordkeeping.
What's been a highlight of your career so far?
Having responsibility for the stewardship, preservation and access of our public archives as the Chief Archivist, with special pride as kaipupiri for numerous national treasures, in particular 1835 He Whakaputanga, 1840 Te Tiriti o Waitangi and the 1893 New Zealand Women's Suffrage Petition—our most significant constitutional documents that form the permanent exhibition of He Tohu, on display at the National Library in Wellington.
What do you love about your current role as Chief Archivist?
Leading the national institution of Archives New Zealand and its people. It's a distinct joy to go to work each morning to lead an organisation of such dedicated, talented and professional people who are doing worthy and noble work for New Zealand.
What kinds of projects is Archives New Zealand currently working on?
We're in the midst of an evolution to ensure that Archives New Zealand remains vital, capable and enduring in a 21st century world of big data, networked knowledge, participative democracy and joined-up public service. This involves diverse activities and projects, like exploring machine learning transcription of cursive handwritten documents, and large-scale digitisation of our archival holdings, to evidence-driven regulation of government information, and continuous development of our professional workforce. These and many more projects keep us busy!
What is the future vision of Archives New Zealand?
For all New Zealanders to deeply understand the value of our memory, as it's held, preserved and made openly accessible by Archives New Zealand. A national archive—and the authoritative record of government held by it—is fundamental to a representative democracy like New Zealand to ensure it is accountable to our citizens.
What are some of the challenges facing the archives sector?
The digital evolution, obviously, as our memory and record is overwhelmingly 'born' today in digital forms, and not on paper. The other key challenge is helping the public understand the value of records and archives as evidence of accountability for government, and to seek them out in a world that is confronted by 'fake news' and the instant appeal social media.
What advice do you have for current students?
Don't assume you'll know exactly what you'll be doing with your life and career straight out of university, or in 10, 20, 30 years and beyond… so stay open minded to learning and life opportunities as they arise, and sometimes take them!