Victoria University of Wellington architecture student wins NZIA Student Design Award
Master of Architecture student Emily Newmarch has won the top prize in the annual New Zealand Institute of Architects (NZIA) Student Design Awards for 2018.
5 December 2018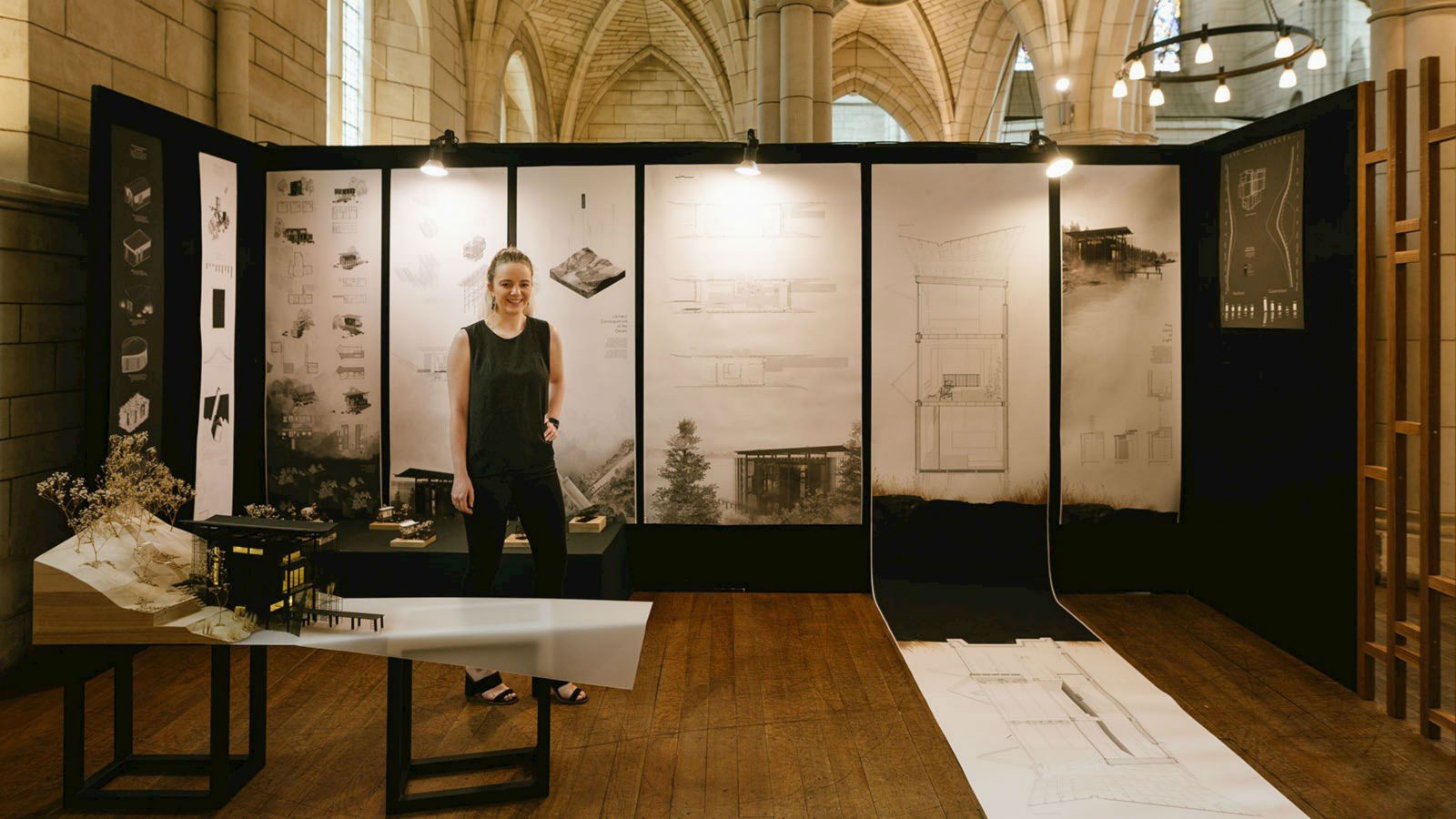 Emily Newmarch
The Awards see the top final-year Master of Architecture students from Victoria University of Wellington, the University of Auckland, and Unitec compete against each other for a $5,000 prize. Students present their projects to a panel of industry judges during a two-day event, this year held in Auckland.
Emily's winning project, 'Climatic conscience for dwelling design', investigated the energy and thermal performance of houses in the Central Otago region. Emily designed several housing options using different sustainable systems to investigate how architects can create a comfortable indoor environment in today's climate.
Judges Tim Melville (NZIA President), Nelson architect Rachel Dodd, and Sydney architect and academic Iain Maxwell said Emily's work "ably reconciles the pragmatic requirements and poetic possibilities of architecture".
"The project exhibits an impressive command of technical issues built on a thoroughgoing commitment to meaningful research to produce admirable architecture as exhibited in convincing and beautifully made models."
Emily plans to put part of her prize money towards a trip to Hong Kong where she will present a paper based on her research at an international conference on sustainable architecture. She also hopes to begin a PhD in 2019.
Janice Chan, Mikayla Heesterman, and Jahmayne Robin-Middleton from Victoria University of Wellington were also finalists in the competition.
NZIA President and judging panel convenor Tim Melville said the 2018 Student Design Awards demonstrated the huge promise and potential of the country's architecture students.
"It's great to see the imagination, optimism and commitment of young people who are about to enter the architecture profession," Melville said.
"All the students whose work we judged are highly aware of the environmental, cultural, and technological issues that confront us. This competition gives me hope that the next generation of architects will rise to the challenges our society has bequeathed them."