Repatriation: the Māori perspective
More research that provides a Māori perspective on repatriation of Māori remains is needed, says Victoria University of Wellington PhD student Amber Aranui.
10 August 2016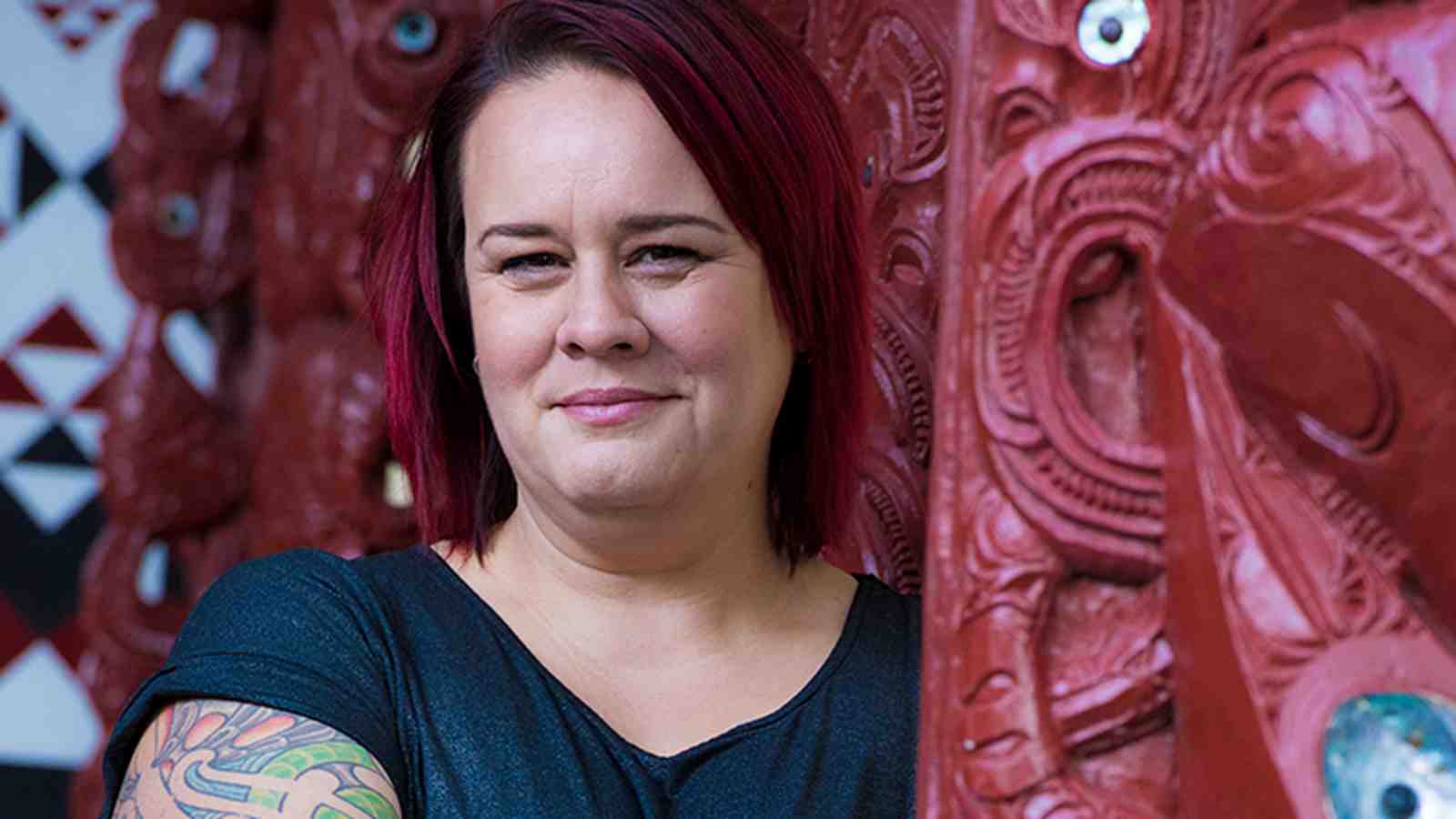 Ms Aranui is completing her Doctorate in Māori Studies on what repatriation—the act of returning something to its homeland or origin—means to Māori communities and iwi. This includes how repatriated remains from international museums should be treated when returned to New Zealand.
"When I decided to do my doctorate, I looked into existing research on repatriation and was surprised by how little there was of it that shows the New Zealand, and the Māori perspective."
Ms Aranui also wants to incorporate the relationship science has with human remains into her research.
"There has been a lot of DNA testing done on our remains by museums and scientists while they've been held overseas. I want to look into what testing has been undertaken both overseas and in New Zealand on their return, and what has been gained from the testing. Is there a real benefit from undertaking scientific research? If so—who is reaping the benefit?"
Ms Aranui's research is complemented by her role as a repatriation researcher for Te Papa. She researches the current resting places of Māori remains, and works with the museums and universities that hold those remains to return them to New Zealand and their iwi.
Ms Aranui took her unique perspective on Māori repatriation to London in April as a keynote speaker for the conference Corpses, Cadavers and Catalogues: The Mobilities of Dead Bodies and Body Parts, Past and Present. The conference brought together curators, geographers, historians, scientists and researchers from around the world to discuss the nature of working with dead bodies and the practices associated with it.
Ms Aranui's session, The political and emotional impacts of the dead: Colonial and postcolonial transformations of Māori ancestral remains, outlined how repatriation has changed the way New Zealand looks at human remains and Māori views on repatriation.
"I started out by saying: 'From a Māori perspective, our ancestors were stolen.' There were a few shocked faces in the audience. I wanted them to understand the way Māori view the history of collecting in New Zealand.
"I also spoke about how important the dead are to the living in Māori culture, and how this provides a different perspective for our line of work where most people refer to remains as objects or specimens."
Ms Aranui aims to provide informed Māori perspectives to those interested in, or involved with, the repatriation process. She also wants to give iwi a balanced perspective on the advantages and disadvantages of undertaking scientific research on repatriated remains.
"I hope the outcome of my research will make New Zealand a positive example on how the rest of the world can work when dealing with remains from other cultures and countries."