Ken Duncum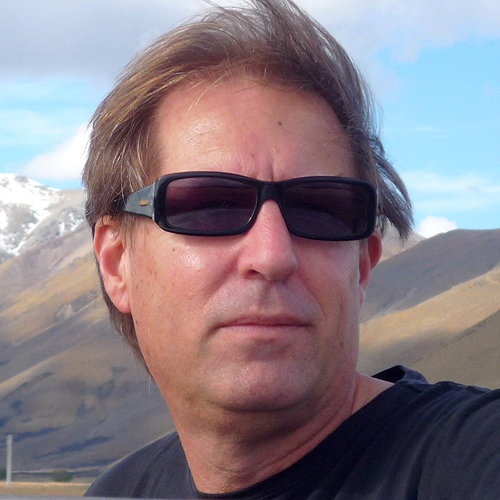 Associate Professor
Institute of Modern Letters

WR16, Room 403, 16 Waiteata Road (Bill Manhire House)
Teaching in 2020
as Coordinator and Lecturer
Ken has convened the Scriptwriting stream of the MA in Creative Writing since its inception in 2002. His main supervision interests are feature film, television and theatre writing. As a PhD supervisor he has worked with scriptwriters Gavin McGibbon, Peter Cox and Alison McLachlan.
About
Ken is on Research and Study leave during the first half of 2018. In his absence, the MA in Scriptwriting will be convened by well-known New Zealand screenwriter Fiona Samuel.
The Michael Hirschfeld Director of Scriptwriting, Ken was a member of Victoria's precociously talented 1984 Original Composition Workshop (fellow writers included novelist Elizabeth Knox and poet Jenny Bornholdt).
He has had a dozen plays produced including Blue Sky Boys (Best New Zealand Play 1990), Flipside (Chapman Tripp Award for Production of the Year 2000), Trick of the Light (2002) and Cherish (2003), both of which won Best NZ Play at consecutive Chapman Tripp Awards. A number of his plays have been published by Victoria University Press and Cherish has been performed in New York and Canada.
He has also written extensively for television, including Duggan and Coverstory (Best Script, TV Drama, Film and TV Awards 1997). His industry experience is wide-ranging: he was script editor for Greenstone, script adviser for Tiger Country, storyliner and writer for Mirror Mirror, and was the head writer for Willy Nilly.
In 2009 Ken's commissioned adaptation of F. Scott Fitzgerald's The Great Gatsby premiered at the Court Theatre as part of the 2009 Christchurch Arts Festival. The play had a second season at Circa Theatre in 2010.
Ken was the inaugural recipient of the Michael Hirschfeld Memorial Writing Award in 2001 and was awarded the 2010 New Zealand Post Mansfield Prize. As the third Menton Fellow since New Zealand Post became the Prize's principle sponsor, Ken travelled to Menton, France in 2010 to work at the Villa Isola Bella, where Katherine Mansfield lived and wrote in 1919 and 1920.
Recent plays include an adaptation of Barbara Tate's best-selling memoir West End Girls premiered at Circa, and White Cloud, in collaboration with Tim Finn, premiered at BATS, both in 2012.
BATS Plays, a collection of plays written in partnership with Rebecca Rodden in the 1980s and 90s, was published by Victoria University Press in December 2016. In 2017 he received a New Zealand Writers Guild Mentorship Award.
Current projects
Ken is currently developing a stage musical The Nightdress with Tim Finn and exploring production possibilities for it in the UK, as well as writing a book provisionally titled Living Out Loud: The Art of Scriptwriting.
Read more
Teaching in 2020
as Coordinator and Lecturer