Community collaboration at the heart of MFA(CP) student's film
International student Valeriya Golovina made some enduring connections with Wellington's Tokelauan community while studying a Master of Fine Arts (Creative Practice) at Te Herenga Waka—Victoria University of Wellington's Miramar Creative Centre. Her final creative project was a documentary film focused on the story of Tokelauan woman Meli Alefosio and her family's move to New Zealand in 1976.
Valeriya, who is from the Ukraine, chose to study in New Zealand in order to explore a region of the world she'd never lived in before. She was also eager to use her time at the Miramar Creative Centre to advance her technical filmmaking skills, especially within cinematography, and to push through the fear of engaging with stories she knew nothing about.
She placed community and connection at the heart of her film, Mawhialeo Ote Alowha (Our Love), which details the Alefosio family's move to New Zealand to provide a better life for their blind son Joseph, and the accompanying longing for home, something that Valeriya can relate to.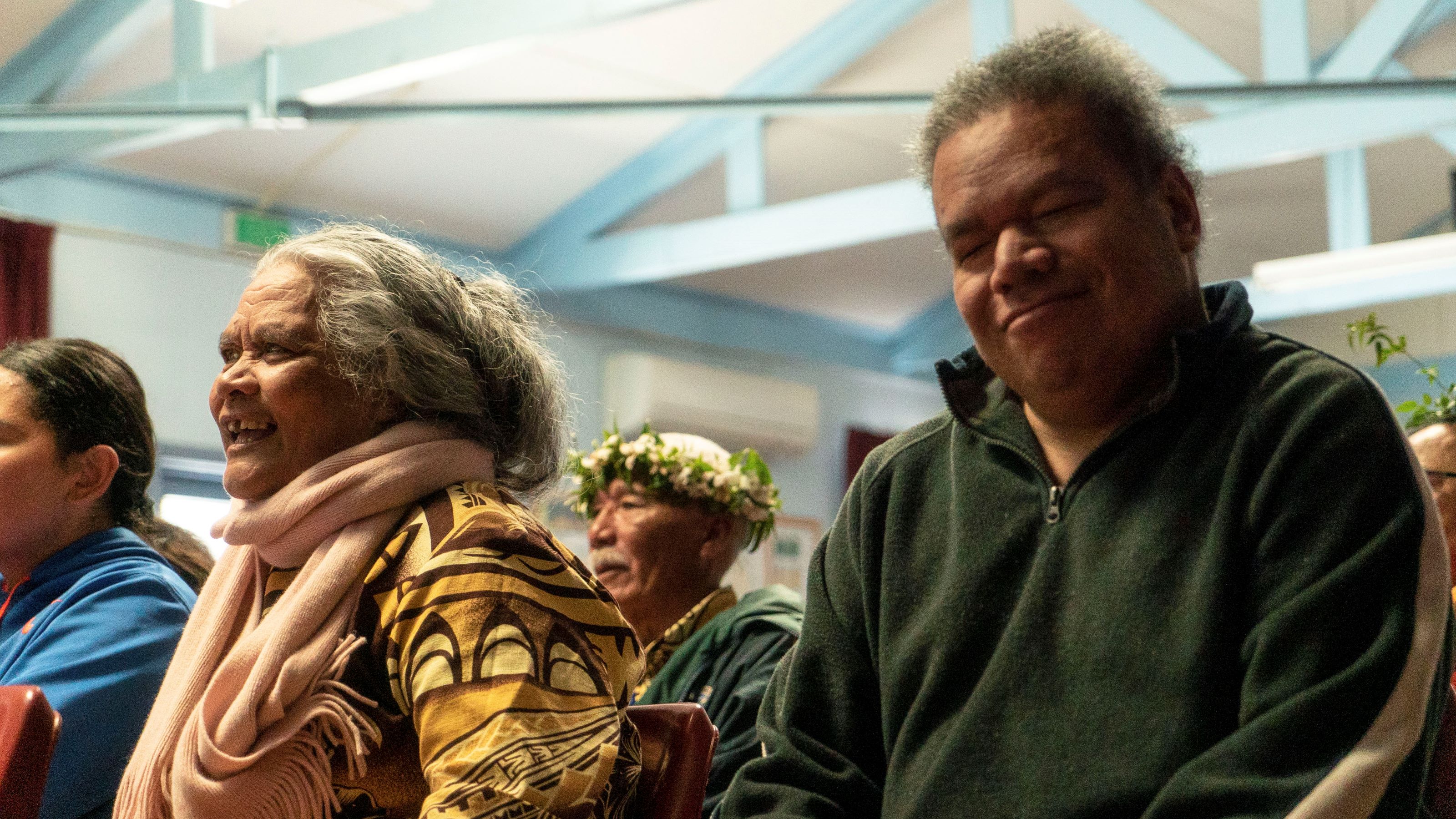 "Meli and I both share the fear that if you do not go back home you will not feel like you belong where you are while feeling isolated from both places," Valeriya says. "It resonated with me and my own journey of uncertainty being away from home."
Previously, Valeriya has documented the experiences of women in Ukraine and Tanzania, and worked with other communities in Sri Lanka, Morocco, Germany, and the United Arab Emirates. Her work has a common theme: the exploration of personal and national identity.
MFA(CP) Film programme coordinator Associate Professor Paul Wolffram introduced her to the Alefosio family.
"Valeriya and her team worked closely with members of the Tokelau community in Naenae for more than six months," explains Associate Professor Wolffram. This gave them a unique understanding and connection with the family and culture they were filming.
"I think taking part in various activities with the community, learning, and listening to people's experiences helped to build a bond between us," says Valeriya. "Hopefully Our Love inspires other filmmakers to have the courage to tell unfamiliar stories."
Associate Professor Wolffram says, "The finished film is a gentle and immersive exploration of culture, community, and place. Our Love is beautifully woven together giving viewers a real insight into the relationships between the individual and community in Tokelauan culture."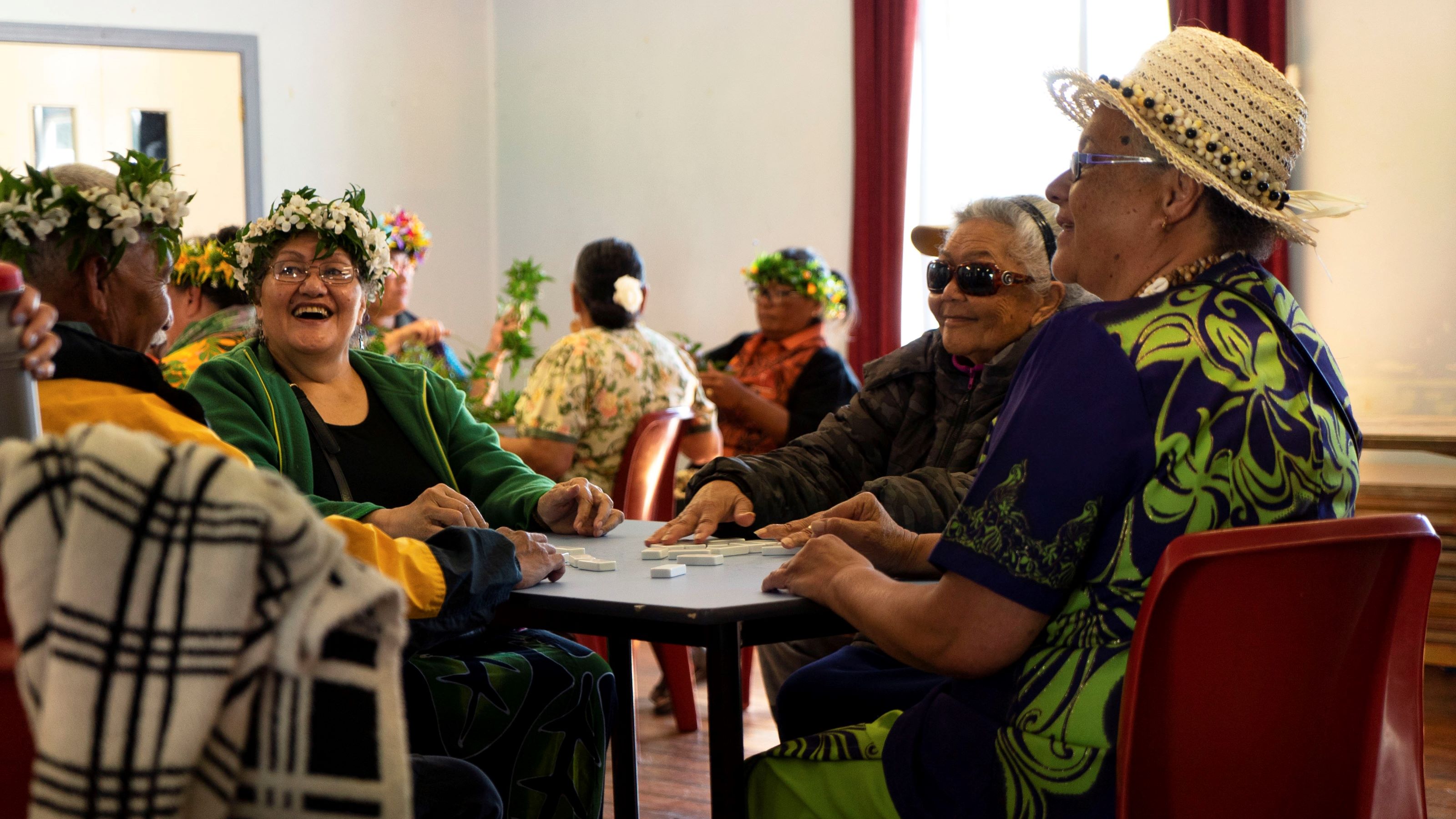 The completed film was shown to the Tokelauan community in a special screening at Te Umiumiga a Tokelau—the Hutt Valley Tokelau Community Hall in Naenae on 14 March. "Members of the community expressed their wish for the continuation of this collaboration and engagement between us and the community, in the hope that it inspires others within and outside the community to share their stories and work together," says Valeriya.
Help Mawhialeo Ote Alowha (Our Love) reach a wider audience.
Valeriya is raising money to take the film to festivals around the world. Show your support by donating or sharing: https://www.boosted.org.nz/projects/mawhialeo-ote-alowha