Dr Awanui Te Huia
Awanui's doctoral research explored the changing motivations of Māori heritage in language learners.
Ngāti Maniapoto
What are your research interests?
My general research interests include the interface between Māori knowledge and psychology, Māori language learner experiences, Māori health and wellbeing, and biculturalism in New Zealand generally.
Tell us about a current research project
My PhD thesis involved exploring the changing motivations of Māori heritage language learners. It also investigated ways in which Māori language learners are enabled to reach higher levels of proficiency. The benefits of this research will be that the experiences of heritage learners will be better understood by educators, and also other Māori learners who are engaging in language learning.
What do you enjoy most about doing research?
Being a researcher, I get to explore questions that are not only interesting, but have an outcome or benefit for the communities that we belong to. Research can be used to give people a voice. When we research, we are sharing the lived experiences of others, and this is something that I feel very privileged to be part of. Research can be interesting, useful, and powerful. As researchers, we are constantly learning about the experiences of others, which is always enlightening.
What have you learnt about research that you wish you had known when you were a student?
Research has an influence on decisions that are made by people in positions of power. As researchers, we have a choice about which stories are prioritised, which is something that was not afforded to Māori historically.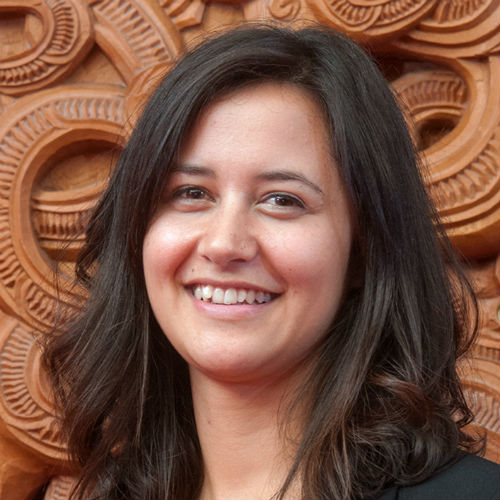 Head of School
Te Kawa a Māui

RS 304, Robert Stout Building, Gate 2, Kelburn Parade