Reversing decline of te reo Māori
A University researcher wants to find out what helps people become active users of the Māori language to try to reverse the decline in speaker numbers.
Professor Rāwinia Higgins from Te Kawa a Māui—School of Māori Studies is co-leading a three-year research project to investigate how Māori language contributes to economic development, cultural identity, and social cohesion.
Her focus is on community responsiveness to Māori language, while co-leader Associate Professor Pōia Rewi from the School of Māori, Pacific and Indigenous Studies at the University of Otago is examining state responsiveness.
Dr Higgins and her team are concentrating on people who have taken steps to include Māori language in their everyday life—those who are not necessarily proficient, but motivated to use the language.
"We want to know what motivates them, where they find support, and if they use the resources that are available—such as Māori radio and television, Māori language interfaces on websites, and Māori materials provided in areas like doctors' waiting rooms.
"As a speaker of te reo Māori, I generally don't read Māori language versions of material. It's frustrating, because they're often quite dense, and to work them out you need a rich vocabulary or plenty of time. Consequently, we have to ask if these materials are of value in encouraging and supporting language normalisation," says Dr Higgins.
The researchers also want to know where people are most likely to use Māori language. "Marae, for example, have been seen as a priority area but our preliminary findings show Māori is not an active form of communication on the marae. A lot of people attend functions and ceremonies there but it's not a place where they go regularly to talk the language."
Dr Higgins is working in collaboration with the Te Kōhanga Reo National Trust and Te Ataarangi, an initiative to encourage people to speak Māori in homes and communities, to carry out her research. Information is being gathered through questionnaires in both Māori and English, face-to-face interviews and online surveys.
What's clear, says Dr Higgins, is that most of the initiatives underway to encourage uptake of Māori language are operating in silos.
"There are points of crossover but they tend to be informal—there is no single, coordinated strategy to move forward.
Through our collaboration with these two significant Māori language organisations, we hope that our research will highlight the positive transformative effect the language has had with active users and how this can benefit society as a whole."
A government review of the Māori language sector carried out in 2011 found that more than $500 million is being spent on the language, but Dr Higgins says it is still struggling.
"What our research will be able to do is guide how we invest the money being spent. It makes sense for the dollars to be going into providing things people who are driven to learn the language are actually using."
Featured researcher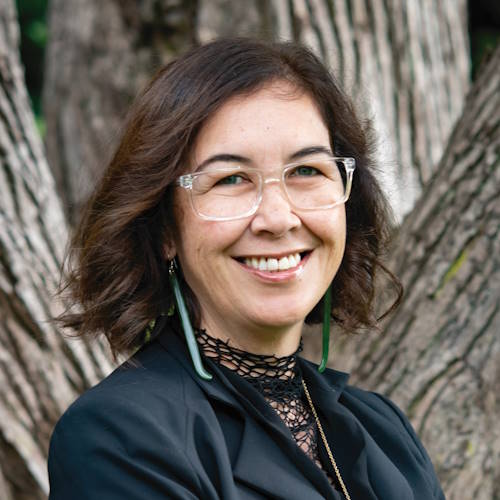 Deputy Vice-Chancellor, Engagement
Vice-Chancellor's Office
RS 201, Robert Stout Building, Gate 2, Kelburn Parade