Dr Ocean Mercier
A senior lecturer at Te Kawa a Māui, Ocean teaches Te Pūtaiao Māori/Māori Science and Cultural Mapping, where students map features of relevance to te ao Māori.
Related links
Ngāti Porou
What are you currently teaching?
I teach Te Pūtaiao Māori/Māori Science which is a course on mātauranga Māori (Māori knowledge and science) in both traditional and contemporary contexts. It examines the differences and similarities between Western science and Māori ways of knowing. I teach a second year cultural mapping course to equip tauira with the ability to read, critique and create maps and, through the acquisition of GPS, Google Earth, and GIS skills, to map cultural landscapes of relevance to te ao Māori.
In 2014, I co-taught Science and Indigenous Knowledge with Fulbright recipient Beth Leonard, a native Alaskan scholar visiting from the University of Alaska Fairbanks. We used Moodle, videoconferencing, skype, and VoiceThread as tools to create a virtual classroom that connected students in the USA and Wellington.
Courses included:
MAOR 124 Te Pūtaiao Māori/Māori Science
MAOR 210 Special Topic: Cultural Mapping
MAOR317 Science and Indigenous Knowledge
Tell us about your approach to teaching. What do you enjoy most about teaching at Te Herenga Waka—Victoria University of Wellington?
I strive to manaaki students, and I have a genuine high level of concern for and commitment to learners. I also strive to create a mana-enhancing teaching environment and a comfortable, healthy learning environment, treating all tauira equally and fairly. My goal is to support Māori student retention, engagement, and achievement. This is partly achieved through designing a curriculum around things I think have real world relevance to young students, keeping tauira up to date with current movements in the field, and diversifying the learning experience—as much for my enjoyment as for the tauira. I value student feedback and have taken into account recurring student suggestions.
The student 'ah-hah' moments in their learning is addictive and sparked my desire for an academic career. I have published some of my teaching activity and those publications re-inform my teaching and potentially others'.
What is your best piece of advice to current or prospective students?
E Kore e Mutu te Ako: Learning never stops: so let's be always learning and learning all ways.
Ocean was a recipient of the Ako Aotearoa Tertiary Teaching Excellence Award in 2012.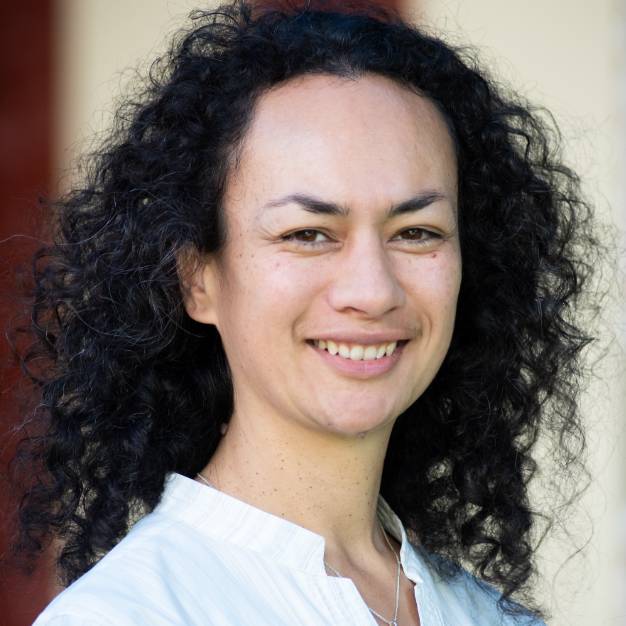 Associate Professor
Te Kawa a Māui

RS 304, Robert Stout Building, Gate 2, Kelburn Parade