Associate Professor Peter Adds
Professor Adds teaches topics relating to Māori history and 'prehistory', and the Treaty of Waitangi with Te Kawa a Māui | School of Māori Studies.
Related links
Te Āti Awa
What are you currently teaching?
I am teaching topics relating to Māori history and 'prehistory'. One course examines pre-European Māori development in the context of a wider Polynesian setting. Another course focuses on traditional Māori concepts and values. I also teach Treaty of Waitangi history and issues in a range of other courses as well.
Courses include:
Tell us about your approach to teaching. What do you enjoy most about teaching at Wellington University?
My approach focuses on engaging Māori students in academic conversations and processes. For me, this is about making the academic world as accessible as possible for Māori so that eventually they can see how to benefit from it in the same way that non-Māori do. I spend a fair bit of time with my students talking about how to write a good academic paper, something I wish had been explained to me as a student. I enjoy meeting new students and getting them to open up to the possibilities of thinking in new and creative ways. I never tire of those 'penny dropping' moments on the faces of students when they suddenly discover a reason for the way things are.
What is your best piece of advice to current or prospective students?
Staff and students are essentially in the same game. We are all in the business of preserving and creating new knowledge. Students are in various stages of training for that work, and amongst other things, academic staff are their trainers and mentors.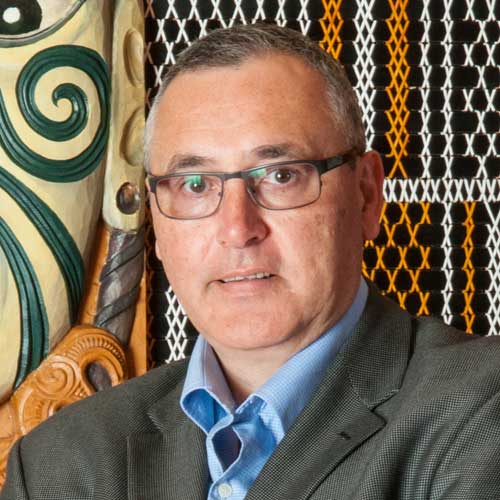 Professor
Te Kawa a Māui

RS Level 3, Robert Stout Building, Gate 2, Kelburn Parade