Request an item during Alert Level 2 or Traffic Light 'Orange' (from Friday 3 December 2021)
Request a physical item from any of our collections. You can collect it from your chosen library, couriered to your home, or have a chapter emailed to you.
You can request items from all of our Libraries. We will be offering this service Monday to Friday.
Please see the Library hours for available pick-up times for each campus.
We aim to process you requests within 2 business days, however it may take slightly longer during periods of increased demand.
How to request an item for pick-up
1. Search for the item you wish to request in Te Waharoa. Make sure you sign in
2. Make sure the item is showing as Available
3. Open the record by selecting the title of the item
4. Select the Request button in the Get it section
5. For Pickup Location choose which campus library you would like to collect the item from
Once the request has been processed
When your books are ready to collect, we will send an email to the email address listed on your Library account.
How to request an item for Courier
This service is available to those who remain outside of the Wellington region under Alert Level 2 and/or Traffic Light 'Orange'.
Send an email to lending-distance@vuw.ac.nz.
The key details to include are:
Your name
Your ID number
Your postal address including post code
and then the details of the item you would like:
Title
Author
Call number
Edition (if applicable)
Here is where you find the details of the item in the Te Waharoa record: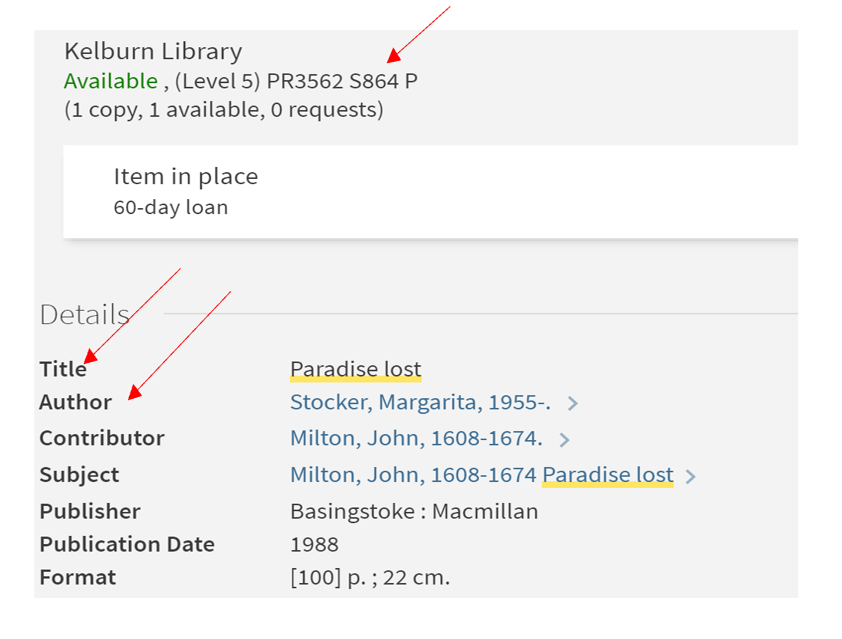 Alternatively, send us the permalink of the item: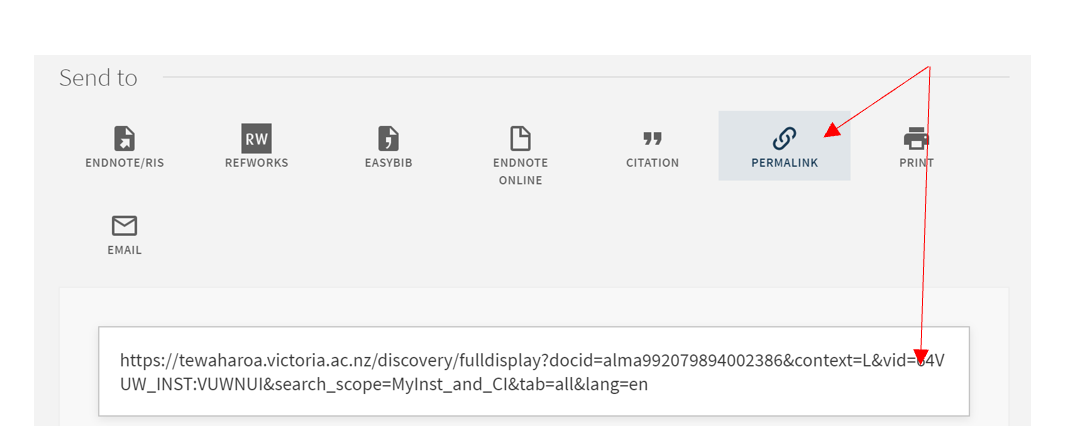 Request a chapter from a book
If you would like a chapter of a book emailed to you, please include the chapter title/ page numbers when placing your request.
Provision of material will be supplied in accordance with the Copyright Act 1994.
Once the request has been processed
Once your request(s) have been processed, they will appear under "My Loans" in your Library account.
If you are collecting your books you will receive an email when they are available to pick up.
Note: There are delays with courier companies delivering packages.
Related links