Changes to Te Waharoa's layout
The search filters on Te Waharoa are moving to the left and changing their look
We are making a change to the look and layout of the search filters on Te Waharoa, from Thursday 17 June.
The first thing you will notice is that the filters have moved from the right-hand side to the left-hand side. Secondly, we have changed the design of the filter menus, making them clearer and easier to distinguish.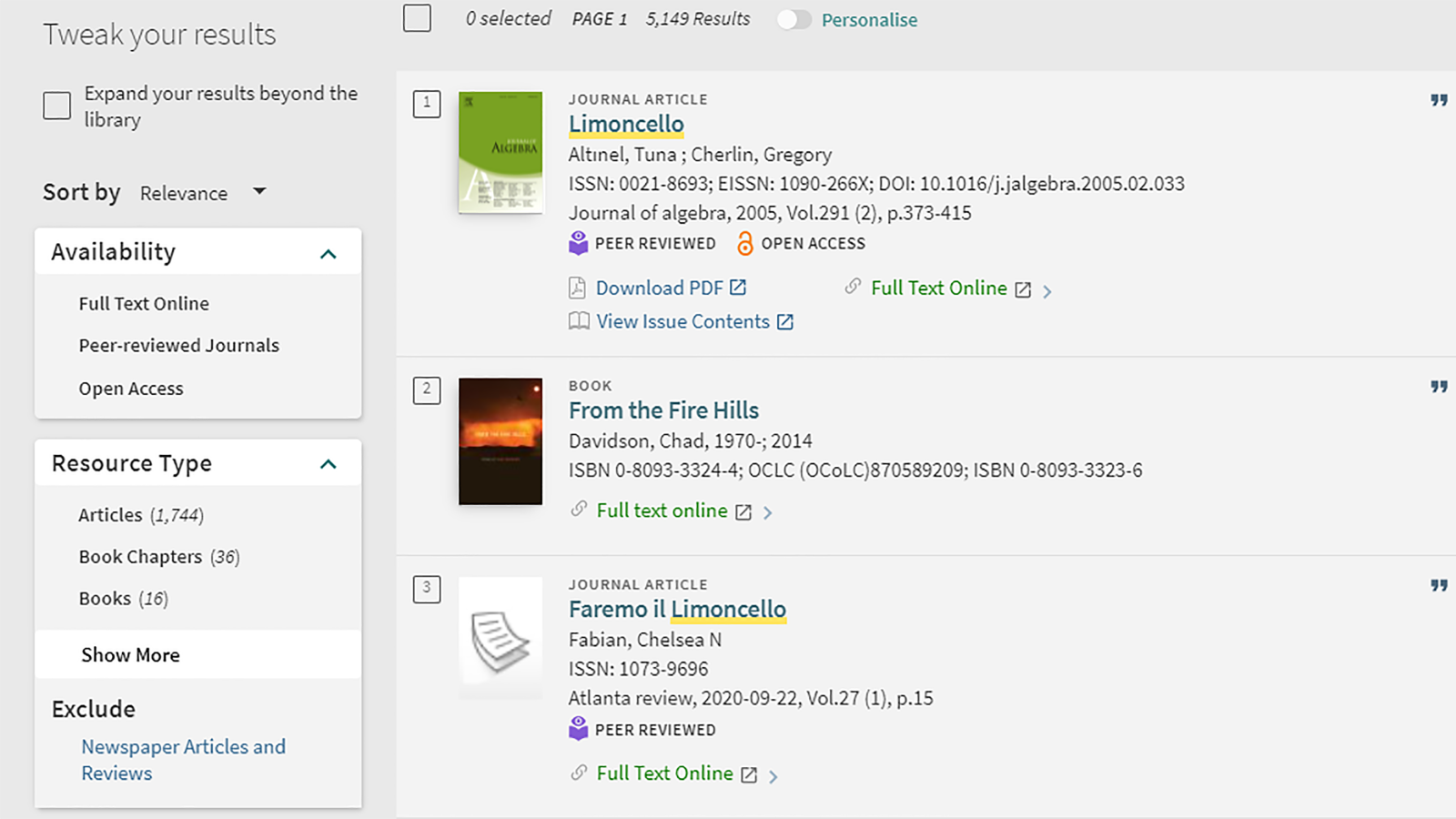 Filter menus on the right-hand side of Te Waharoa
This new design came out of usability tests of Te Waharoa performed with Library users, where we found that the filters weren't used as often as they could be.
Note that this is just a change in the design of Te Waharoa and does not affect the way the filters or the search work.
For help with using Te Waharoa to search for Library resources, visit the Te Waharoa search help page. If you have any comments on Te Waharoa, whether about the new layout or any other issue, you can send us a message using the "Feedback" button on Te Waharoa.