Access issues with new Thomson Reuters Westlaw database
Work-around required to access new Thomson Reuters Westlaw database
There are currently access issues with the new Thomson Reuters Westlaw database.
As we resolve the issue, please use this link:
https://anzlaw.thomsonreuters.com/Browse/Home/NewZealand160?transitionType=Default&contextData=(sc.Default)&comp=wlnz&groupid=vuw
You should be redirected to the institutional login to use your University username and password.
If you are not redirected:
Click "Access with single sign-on" and leave the OnePass sign-in details blank
Enter your University email address
At the institutional login page enter your University username and password.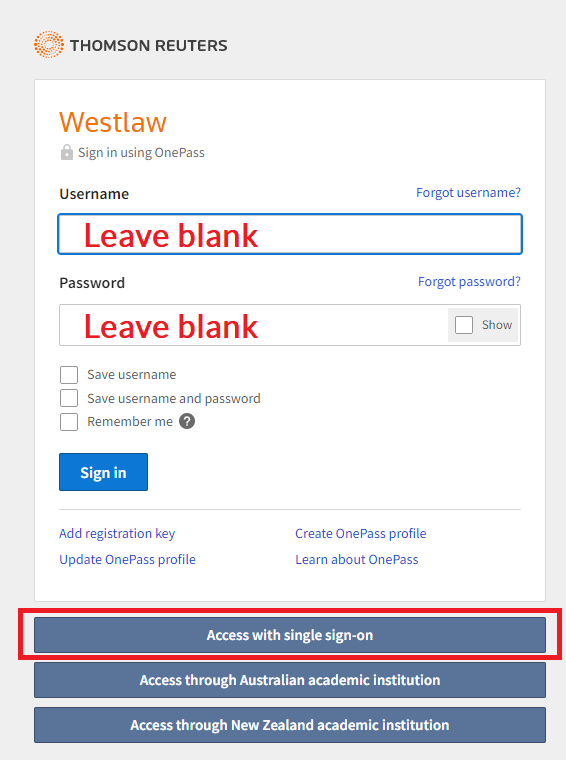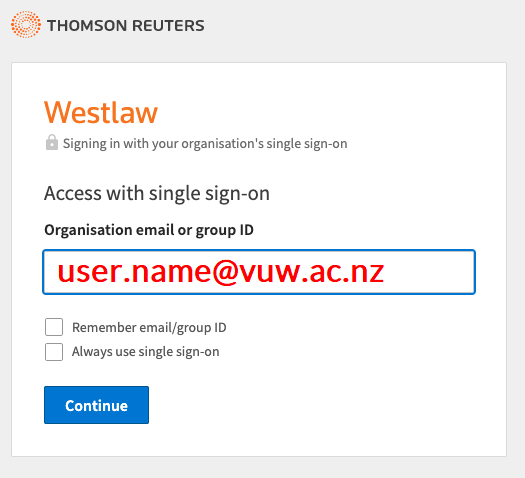 Talis course reading links have been updated.
Training guides for the new Westlaw site can be found here: https://support.thomsonreuters.co.nz/product/new-westlaw-new-zealand.
If you are having any difficulty accessing this content or have questions about this service please contact your Subject Librarian for Law Hannah Jenkin at hannah.jenkin@vuw.ac.nz.