Careers in law
A qualification from Victoria University of Wellington's Faculty of Law will prepare you for a rich and rewarding career in a diverse range of areas.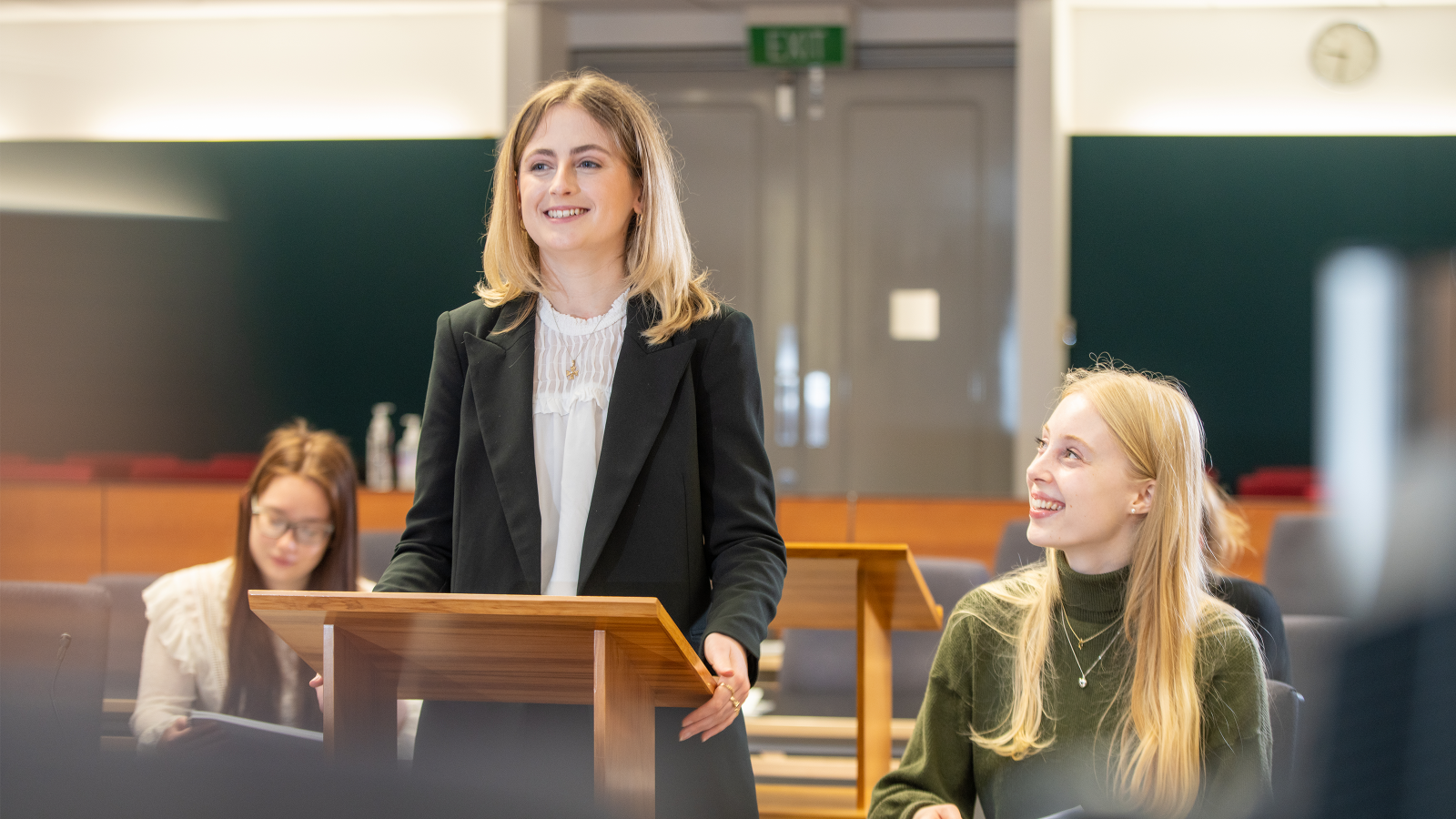 Law graduates acquire skills in communication, problem-solving, research and independent thinking—all of which are prized by employers. See the Law School's list of graduate attributes.
To practise law as a solicitor or barrister in New Zealand graduates with an LLB or LLB(Hons) must take a practical professional legal studies course. You can find out more on the Institute of Professional Legal Studies and the College of Law sites.
Careers for law graduates include:
Academic
Advocate
Barrister and solicitor
Corporate lawyer
Criminal lawyer
Diplomat
Employment consultant
Entrepreneur
Family lawyer
Government (policy analyst or in-house legal counsel)
Investigative work
Journalist
Legal publishing
Mediator
Management consultant
Politician
Ombudsman
Trade Unions
Learn more about what you can do with your degree here.
In March of each year third- and fourth-year law students may apply through Wellington Careers and Employment to be summer clerks or clerks in law firms through the law recruitment programmes. View resources from the most recent information evening here.
The Law School and Wellington Careers organise information evenings, bringing in former students now working for commercial firms; as barristers; in the Ministry of Foreign Affairs and Trade, Crown Law and other governments departments; in small firms; and in the corporate world.
Students can search for jobs online and register for workshops at the Victoria University of Wellington CareerHub.