Common Grounds - New Zealand & América Latina
---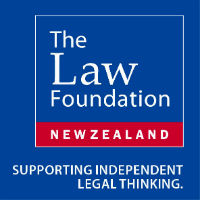 This symposium, the first of its kind in New Zealand, will bring together a number of outstanding Latin Américan experts to offer a deeper understanding of the legal history, constitutional arrangements, and commercial culture of a region that is becoming increasingly significant to the New Zealand economy.
With a population expected to reach 625 million this year, and an increasingly democratic political landscape, Latin América looks set to develop into an economic powerhouse. Connections between New Zealand and Latin América are rapidly expanding and diversifying, and in dealing with any culture, an understanding of its law, legal system and legal culture is a vital component of successful political and commercial engagement. This symposium will provide a comprehensive programme for both private and public sector entities with an interest in opportunities in the region.
Symposium: Thursday 22 October 2015
Click here to view a pdf of the programme.
8:30-9:00 Coffee & Registration
9:00-9:15 Welcome by Organisers & Sponsors
9:15-10:45 Themes and Issues in Latin American Economic and Constitutional History (click here to view video of this session)
Jorge Alvarez (Universidad de la República)
"Agrarian Income Distribution, Land Ownership Systems, and Economic Performance: Settler Economies during the First Globalization"
Discussants: Professor Richard Boast (Victoria University of Wellington, Faculty of Law), Professor Luis Bertola (Universidad de la República)
Roberto Gargarella (Universidad Torcuato di Tella)
"New Rights into Old Structures: The Problem of the "Engine Room" of Latin American Constitutionalism"
Discussant: Dr Joel I. Colón-Ríos (Victoria University of Wellington, Faculty of Law)
10:45-11:15 Coffee Break
11:15-12:45 Courts, Constitutions, and Rights (click here to view video of this session)
Javier Couso (Universidad Diego Portales – Utrecht University),
"Social and Economic Rights: A Latin American Perspective"
Discussant: Joss Opie, Buddle Findlay
Gonzalo Ramírez-Cleves (Universidad Externado de Colombia)
"Colombian Constitutionalism in the Times of the Search for Peace"
Discussant: Sir Geoffrey Palmer (Distinguished Fellow, Victoria University of Wellington, Faculty of Law)
12:45-13:45 Lunch
13:45-15:45 Doing Business in Latin América (click here to view video of this session)
Adriana Braghetta (LOBaptista-SVMFA)
"The Importance of Domestic and International Arbitration in Brazil"
Paolo Nalin (Federal University of Paraná)
"My Contract has a Choice of Law Clause for Brazilian Law: Will it have Full Binding Power? - A Contemporary View under Brazilian Law and under Brazilian Superior Court of Justice's Decisions"
Fabiano Deffenti (Carvalho, Machado, Timm & Deffenti)
"Doing Business in Brazil: Law-Related Issues"
Discussant: Erika Levin, via video conference (Stone & Magnanini LLP)
15:45-16:15 Coffee Break
16:15-17:45 Current Developments ( click here to view video of this session)
Felipe Michellini (Universidad de la República)
"Uruguay- Philip Morris Plain Packaging Arbitration"
Discussant: Professor Susy Frankel (Victoria University of Wellington, Faculty of Law)
Cesar Pereira (Justen, Pereira, Oliveira & Talamini)
"Brazil's Anti-Corruption Laws, the FCPA and the UK Bribery Act: A
Comparative View"
Discussant: Dr Petra Butler (Victoria University of Wellington, Faculty of Law)
Speaker's Biographies:
Jorge Alvarez
Jorge Alvarez is a Professor at the Universidad de la República, Montevideo, Uruguay. His areas of research include the economic performance of the Uruguayan economy from a comparative perspective, and the relation between institutions and development in the context of settler economies. His publications include Álvarez, J. & Bértola L. "So Similar, so Different: New Zealand and Uruguay in the World Economy" in Settler Economies in World History. Global Economic History Series Vol. 9. (Leiden-Boston: Brill, 2013); Álvarez, J., Bértola, L. & Porcile, G. (eds) Primos Ricos y Empobrecidos: Crecimiento, Distribución del Ingreso e Instituciones en Australia-Nueva Zelanda vs. Argentina-Uruguay (Montevideo: Fin de Siglo, 2007).
Roberto Gargarella
Roberto Gargarella is Professor of Constitutional Theory and Political Philosophy at the Law School of the Universidad de Buenos Aires and the Universidad Torcuato Di Tella and a researcher for CONICET in Buenos Aires and the Christian Michelsen Institute in Norway. He has been a Visiting Fellow at Columbia, New York University, and Harvard and a Visiting Professor at universities in Europe, Latin America, and the United States. Most recently, he was the Leverhulme Trust Visiting Professor at University College London. He has published widely on issues of legal and political philosophy, as well as on U.S. and Latin American constitutionalism. His recent publications include The Legal Foundations of Inequality: Constitutionalism in the Americas 1776-1860 (Cambridge University Press 2010) and Latin American Constitutionalism (1810-2010): The Engine Room of the Constitution (Oxford University Press, 2013).
Gonzalo Ramirez-Cleves
Gonzalo Ramírez Cleves is a Professor of Constitutional Law and Philosophy at the Universidad Externado de Colombia. He holds a Doctorate in Constitutional Law from the Universidad Complutense de Madrid. From 2010 to 2012, he worked as Auxiliary Magistrate of the Colombian Constitutional Court. His books include Comercio Justo, Globalización y Medio Ambiente (Bogotá, Universidad Externado de Colombia (2013), Ecos de Kelsen: Vida, Obra, y Controversias (Bogotá, Universidad Externado de Colombia (2012), y Límites a la Reforma Constitucional en Colombia: El Concepto de Constitución como Fundamento de la Restricción (Bogotá, Universidad Externado de Colombia (2005).
Javier Couso
Javier Couso is a Professor of Law and the Director of the Constitutional Law Program at Universidad Diego Portales' School of Law, Chile. He has recently been appointed as the Prince Claus Chair of Development and Equity at Utrecht University. A member of the Executive Committee of the 'International Association of Constitutional Law' (IACL), he has also served in the Board of Trustees of the 'Law Society Association' (LSA). He works on Comparative Constitutional Law and Legal Culture, with a focus on Latin America. He has been visiting professor at the University of Wisconsin-Madison and at the University of Bologna. His recent publications include The Constitutional Law of Chile and Cultures of Legality: Judicialisation and Political Activism in Latin America (Couso, Huneeus, Sieder, eds.) (Cambridge University Press, 2013).
Adriana Braghetta
Adriana Braghetta is the Co-Head of the arbitration group at LOBaptista-SVMFA. She formerly served as President of Comitê Brasileiro de Arbitragem (2009-2013), having previously served as Vice-President (2005-2009) and co-founding member. She is a member of the ILA International Arbitration Committee, the ICC Arbitration Commission, the ICC Latin-American Arbitration Commission, and the ICDR/AAA Board for Latin America. She is also a member of different commissions in other institutions such as Câmara de Comércio Brasil-Canadá, Centro das Industrias do Estado de Sao Paulo, Câmara Americana de Comércio Brasil-Estados Unidos- Sao Paulo. Moreover, she is a Professor at Fundação Getulio Vargas- Sao Paulo and CEU- Instituto Internacional de Ciencias Sociais.
Paulo Nalin
Professor Paulo NALIN was educated at the Federal University of Paraná (UFPR), where he obtained his LLB, LLM and PhD. He currently lectures Private Law in the LLB, LLM and PhD programs at the Federal University of Paraná (UFPR). He is founding partner of Popp & Nalin Associates, having also acted as arbitrator in several proceedings. He has broad experience in Private Law, having focused in issues regarding obligations, contract law, extra-contractual liability and fundamental rights. He is an associate of the Private Law Institute (IDP-São Paulo); the Attorneys Institute of Parana State (IAP – Paraná); the Civil Law Institute (IDC – Rio de Janeiro); and the Comparative Law Institute Brazil-Portugal (IDCLB – Rio de Janeiro).
Fabiano Deffenti
Fabiano Deffenti started his legal career at one of the largest law firms in Australia, and in 2003 he moved back to Brazil where he set up a law firm with three other partners. The firm moved from having five lawyers in 2005 to having over 50 lawyers in 2015. Recently Fabiano moved back to Australia where he set up the first office of a Brazilian firm in Oceania (Fabiano holds a principal's practising certificate in Brisbane, Queensland, where he is currently based). In addition to his law degree, Fabiano holds a Bachelor of Laws (with Honours) and a Bachelor of Business (International Business) with Distinction degree from the Queensland University of Technology and had his law degree recognised by the University of Santa Catarina, where he wrote a short thesis on international commercial arbitration.
Felipe Michelini
Felipe Michelini has a doctorate in Law and Social Sciences from the Universidad de la República (Uruguay), and an LLM from Columbia University. He has been Professor of Human Rights at the Faculty of Law, Universidad de la República since 1991. From 1992 to 1993, he worked as a consultant for the United Nations Secretariat in the Truth Commission (Republic of El Salvador). In 1994, he was elected to the Uruguayan parliament, and he currently holds a seat as the representative of Montevideo. From 2005 to 2009, as Vice-Minister of Education and Culture, he played a key role in the ratification by Uruguay of the International Convention for the Protection of All Persons from Enforced Disappearance, in the work that led to Uruguay´s membership to the U.N.Peacebuilding Commission, and in the drafting of the statute that implemented in Uruguay the Rome Statute of the International Criminal Court.
Cesar Pereira
Cesar Pereira has a degree in Law from UFPR, Brazil (1992), a LL.M. in Tax Law from PUC-SP, Brazil (1998) and a JSD in Administrative Law from PUC-SP (2005). He has published "Elisão Tributária e Função Administrativa" [Tax Avoidance and Government Action] (Dialética, 2001) and "Usuários de Serviços Públicos" [Users of Public Services] (Saraiva, 2nd. ed., 2008), in addition to numerous papers and articles in Public Law, Commercial Law and Arbitration. Between 2002 and 2006, he was a professor of Administrative Law at UniCuritiba, and he currently teaches at Instituto de Direito Romeu Bacellar (Curitiba, Brazil). He is a Fellow of the Chartered Institute of Arbitrators (FCIArb) and the president of CAM-FIEP, an arbitration centre in Curitiba, and a partner and the head of the São Paulo branch of Justen, Pereira, Oliveira & Talamini, in which he has been an attorney since 1992.
To register for the symposium please click here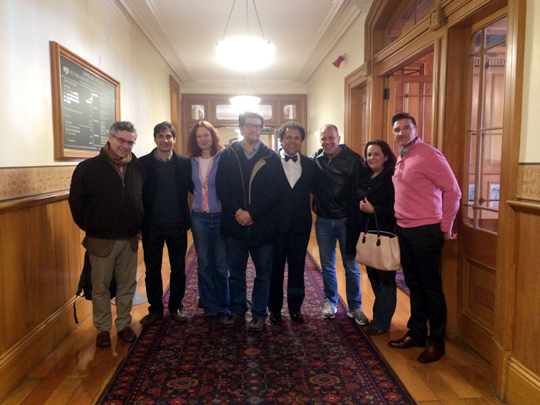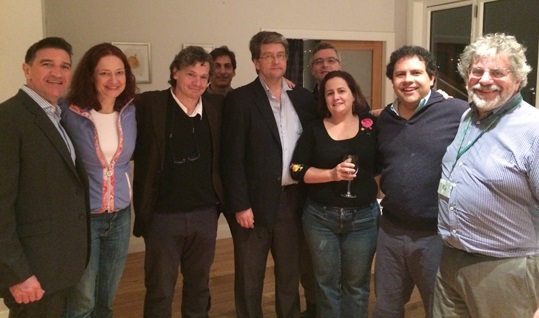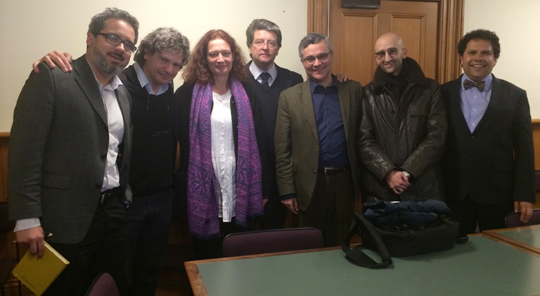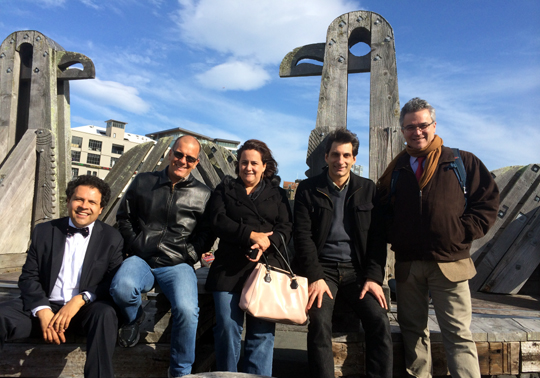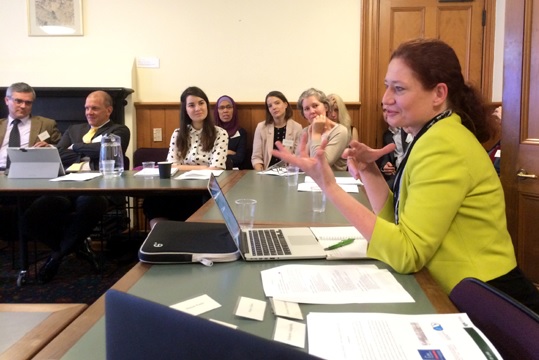 ---