Nicole Moreham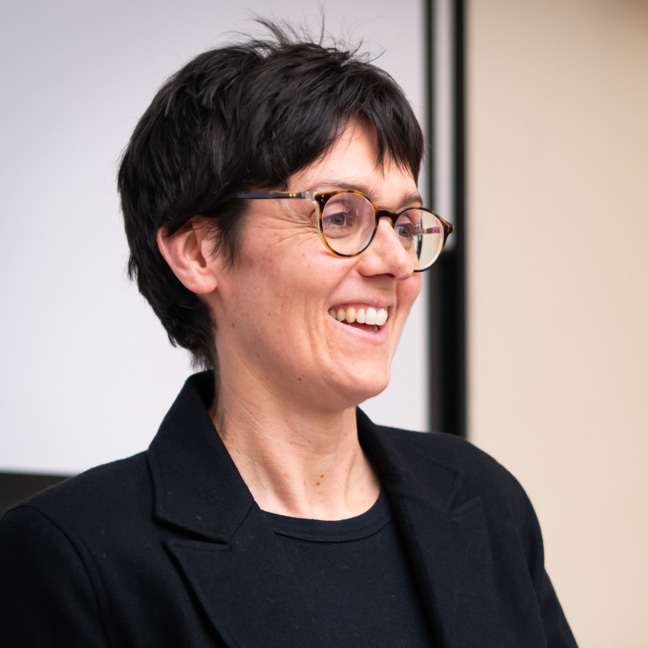 Professor in Law
Faculty of Law

GB 342, Government Buildings, 55 Lambton Quay
Teaching in 2020
as Coordinator and Lecturer
Qualifications
LLB(Hons) Cant, LLM, PhD Cambridge
Profile
Professor Moreham specialises in the law of privacy. She is the principal editor and contributor to leading English privacy work, The Law of Privacy and the Media (3ed, Oxford University Press, 2016) and has published numerous articles on the protection of privacy in England and Wales, New Zealand, and Europe (including in the Law Quarterly Review, Cambridge Law Journal and Modern Law Review).
In 2011, Professor Moreham was awarded a Rutherford Discovery Fellowship by the Royal Society of New Zealand. This Fellowship is funding, amongst other things, her work on a monograph entitled The Principles of Privacy which is to be published by Hart Publishing (UK).
Before joining the Victoria University of Wellington Law Faculty in 2006, Professor Moreham was a Fellow and Lecturer in Law at Gonville and Caius College, University of Cambridge. She also completed her Masters (First class) and PhD at Caius, the latter under the supervision of the late Tony Weir. Before leaving for Cambridge in 1998, she obtained a first class Honours degree from the University of Canterbury and worked as a judge's clerk at the New Zealand Court of Appeal (during the Presidency of Sir Ivor Richardson).
Areas of supervision
Breach of Confidence
Law of Privacy
Media Law
"Privacy—Why Should we Care?" 15 April 2016—youtube video
"Can we have some Privacy?"—Provost Lecture Series, 28 November 2017—youtube video
Selection of publications
"Unpacking the Reasonable Expectation of Privacy Test" (2018) 134 Law Quarterly Review pp 652-674.
Remedies for Breach of Privacy Jason Varuhas and NA Moreham (eds) (Hart Publishing, 2018) 455 pp.
"Abandoning the 'High Offensiveness' Privacy Test" (2018) 4 Canadian Journal of Comparative and Contemporary Law: Special Issue on Privacy Law 1-31 [pdf]
Tugendhat and Christie: The Law of Privacy and the Media (with Sir Mark Warby) (3rd ed, Oxford University Press, 2016) 838 pp.
Teaching in 2020
as Coordinator and Lecturer