Dr Dean Knight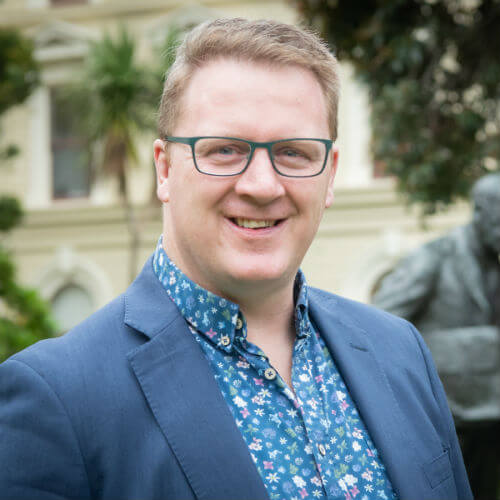 Associate Professor
Faculty of Law · New Zealand Centre for Public Law

GB 341A, Government Buildings, 55 Lambton Quay
Teaching in 2020
as Coordinator and Lecturer

as Coordinator and Lecturer
Qualifications
BCA, LLB(Hons) Well, LLM Br Col, PhD LSE
Profile
Dean specialises in public law, with scholarly interests across a wide range of topics in constitutional and administrative law. Areas of particular emphasis in his work include judicial review of administrative action, local government and democracy, and constitutional reform. In addition, he maintains an interest in gay and lesbian legal issues, particularly various human rights issues and reforms in this area.
Dean graduated from Victoria University of Wellington with LLB(Hons) and BCA degrees, rejoining the faculty of law as an academic in 2005 after a number of years in practice in with an Australasian law firm (specialising in litigation, public law and local government). He has completed a PhD at London School of Economics and Political Science and LLM by thesis at the University of British Columbia in public law: "the substantive protection of legitimate expectations").
Dean is currently a Visiting Fellow at the London School of Economics and Political Science. He has also been an International Visiting Fellow at the Bingham Centre for the Rule of Law at the British Institute of International Comparative Law.
Dean is a member of the NZ Centre for Public Law, and an executive committee member of the Law and Society Association of Australia and New Zealand. He also serves on the editorial committee of the NZ Journal of Public and International Law.
Dean is on Research and Study leave (sabbatical) until July 2020.
Areas of supervision
Public, constitutional and administrative law (including judicial review).
Local government law (including resource management law).
Student Consultations
Students can book an appointment via the Microsoft Bookings online portal.
Selected publications
Vigilance and Restraint in the Common Law of Judicial Review (Cambridge University Press, 2018).
"Modulating the Depth of Scrutiny in Judicial Review: Scope, Grounds, Intensity, Context" [2016] NZ Law Rev 63.
with Edward Clark Regulations Review Committee Digest (6th ed, NZ Centre for Public Law, Wellington, 2016) pp. 171.
"Rhetoric or Reality? Recasting Local Government's Purpose and Role" (2015) 26(4) NZ Universities Law Review 895-905.
Teaching in 2020
as Coordinator and Lecturer

as Coordinator and Lecturer