How a sizzle created an atom
The idea for The Atom Innovation Space all started with a sausage sizzle.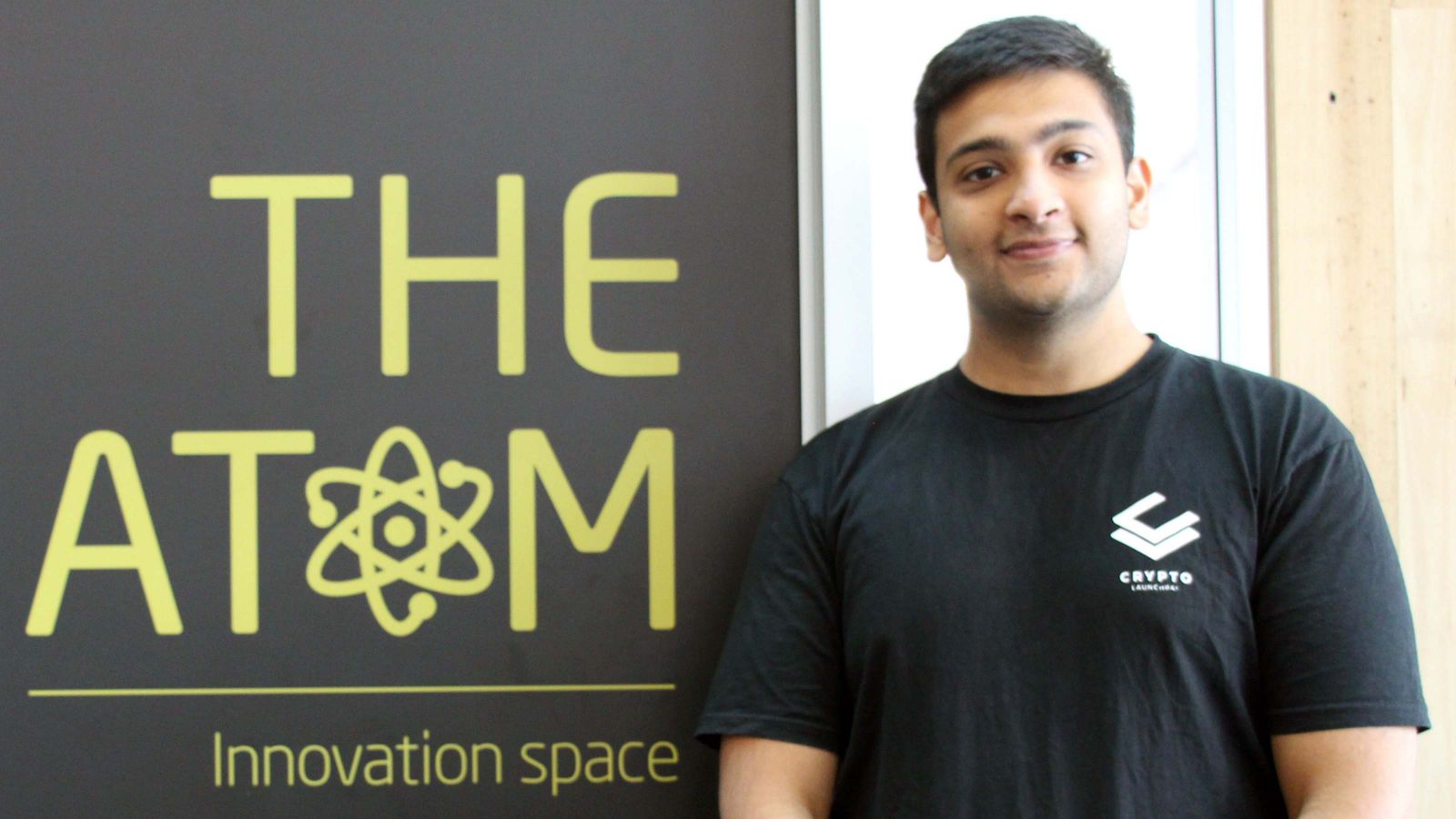 Adiraj Gupta from Crypto Launchpad
Late in 2017, the Pro Vice-Chancellor and Dean of Victoria Business School, Professor Ian O. Williamson, hosted a Sausage Sizzle for students. While Professor Williamson tended the barbecue, engineering student Adiraj Gupta challenged him to do more for student entrepreneurs.
That discussion connected with others going on about VBS doing more to foster innovation, and Adiraj became a key member of the team that created The Atom, Victoria's new 'innovation space' at Rutherford House.
At the same time as he was talking to the Dean over the grill, Adiraj was in the early stages of starting his company Crypto Launchpad which became the first resident student company at The Atom: the test pilots for the student companies that would follow in 2019.
"The Atom sends a strong signal to young people who want to pursue excellence both at university and in the start-up world. University can be the perfect time to be an entrepreneur: it gives you the connections, space and support to really try stuff." says Adiraj.
"I've been very fortunate to have started my entrepreneurial journey while at university and the support I've received has truly helped grow Crypto Launchpad."