Students create start-up game to promote entrepreneurship
The winning team of 2018's best visualization project prize for MGMT307 Entrepreneurship, created a game where high school students create and manage a start-up in Wellington's unique entrepreneurial 'ecosystem'.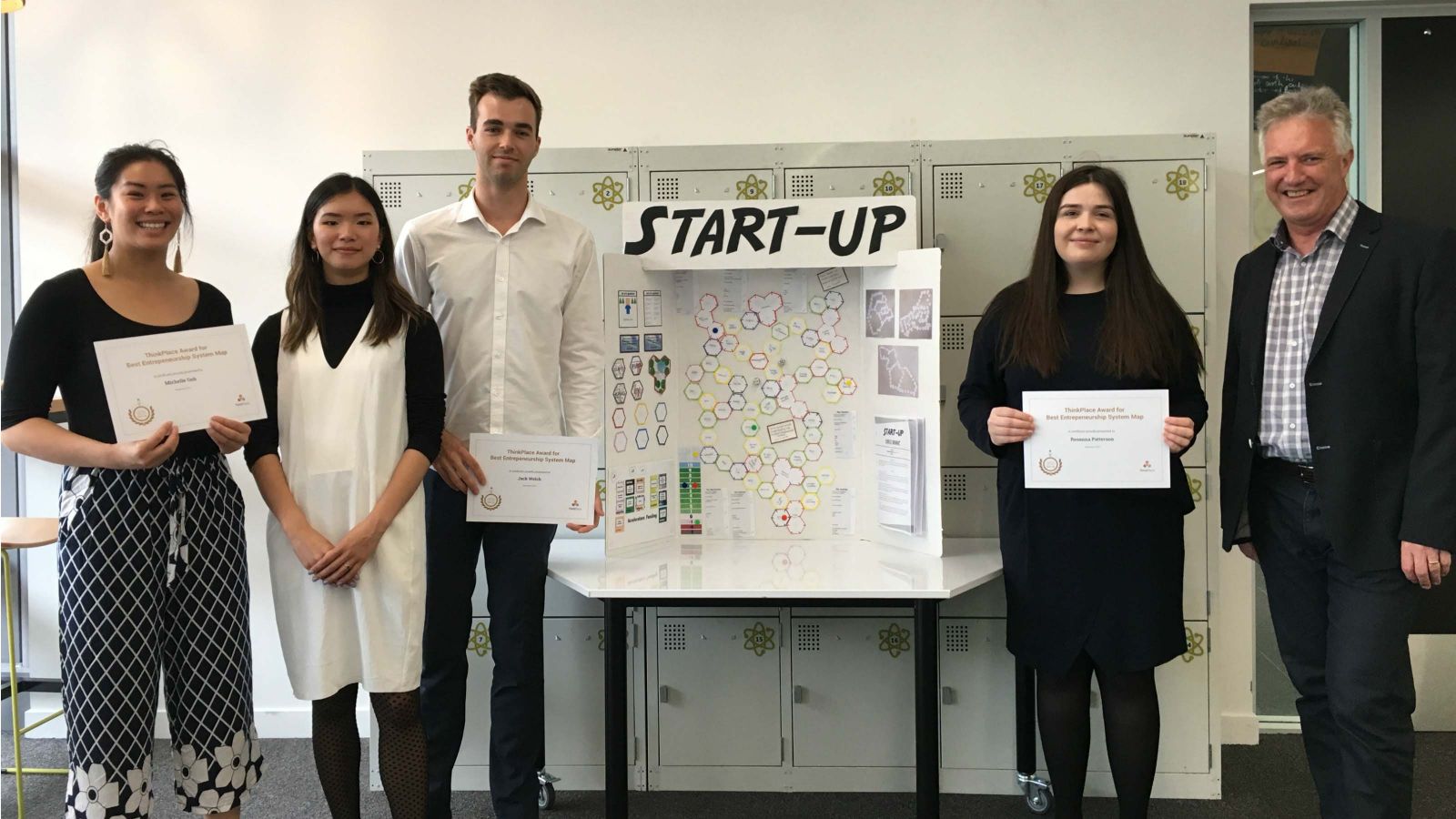 "The idea for the project stemmed from making what was an educational tool as interesting and accessible as possible," says team member Jack Welch.
"The game enables players to choose the kind of entrepreneur they want to be and simulates what it's like to create and develop a start-up. It also promotes Wellington city as a unique entrepreneurial incubator – something that we're all proud to champion!"
The prize is sponsored by international strategic and visual design consultancy ThinkPlace. Founding Partner Jim Scully and Designer Cassandra Ong spoke to the students about the principles they use when seeking to effectively represent ideas and information visually.
"ThinkPlace supports this initiative as we love working with passionate and innovative young people. If you want to have impact and make change in the world, it is critical to zoom up and see the eco-system that you are impacting, then figure out and visualize how you are changing it. The Start Up game will enable young people studying business to do this from the point of view of a real entrepreneur," says Jim.
Entrepreneurship (MGMT307) is a new course open to all students at Victoria University.