Young Enterprise New Zealand visit The Atom
Wellington School of Business and Government was delighted to host the annual meeting of the Young Enterprise New Zealand Supporters Council at The Atom.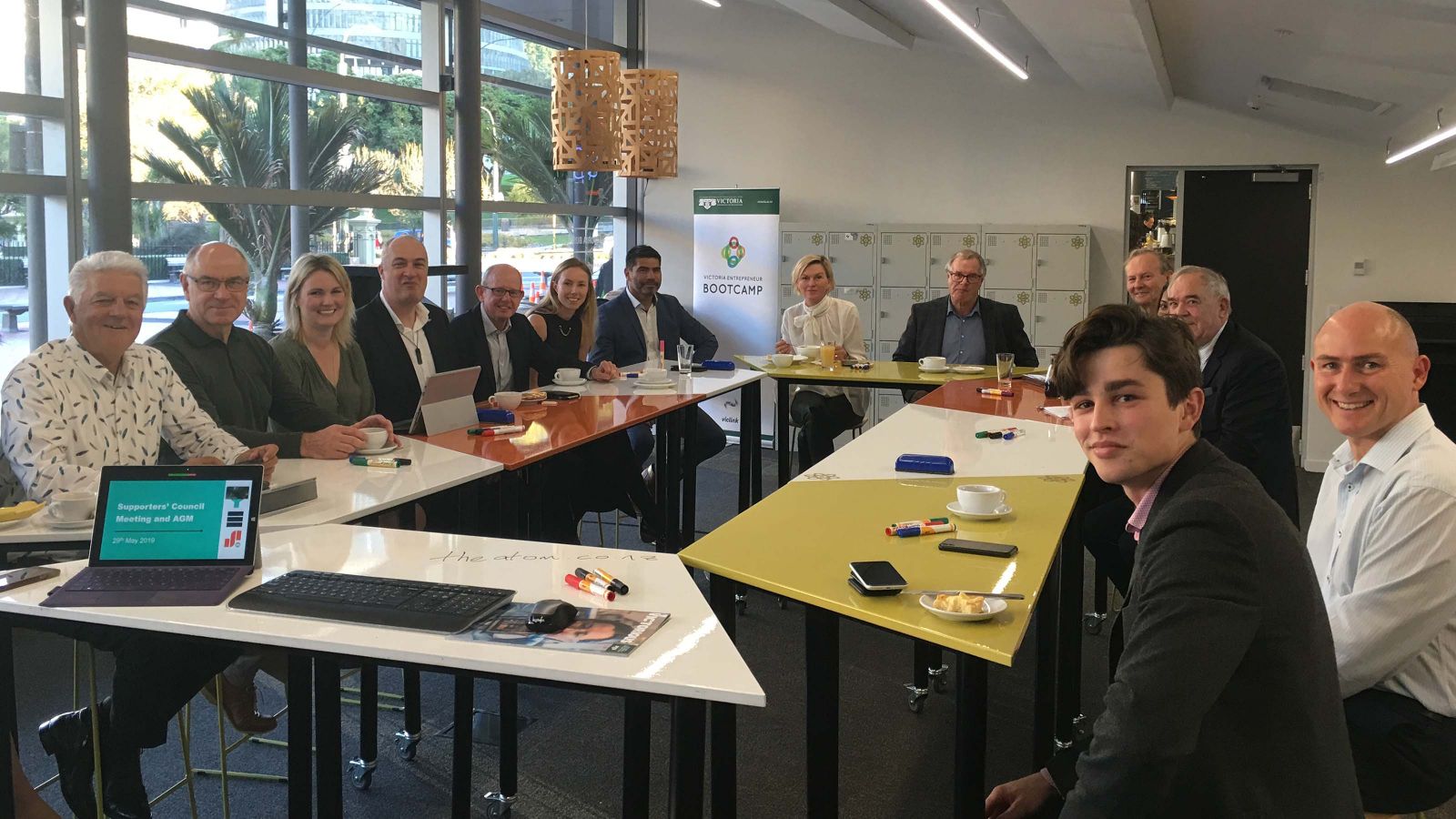 One of the key roles of The Atom is to provide a focal point for young enterprise, so hosting the meeting was a perfect fit.
Young Enterprise (or YES) has been running programmes for high school students in New Zealand for over 30 years. Working with over 1,000 teachers and 1,500 volunteers, YES's programmes support schools and members of the business community to work together to provide authentic and relevant experiences that change the lives of more than 100,000 students every year.
Many of our most entrepreneurial students and alumni can trace their interest in creating ventures to attending a YES programme, and we are working with YES to build pathways for young New Zealanders who want to combine tertiary study with developing their entrepreneurial experiences.