Our vision
Te Huanui will be the University's 'front door' to the city, where world-class teaching and research facilities are surrounded by lively civic spaces.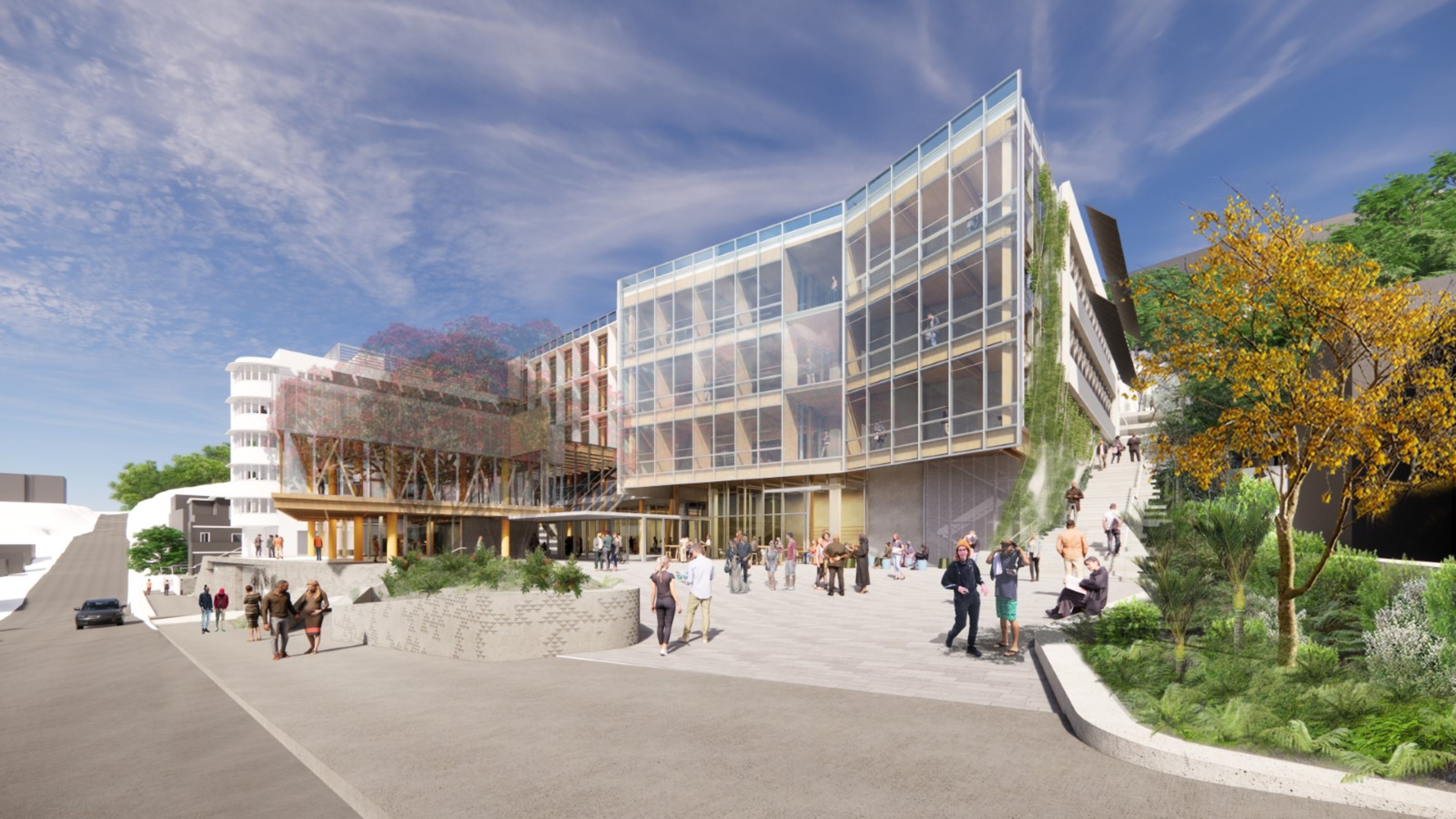 The name 'Te Huanui', or 'Huanui', denotes a pathway and the prosperity gained along one's journey. Te Huanui's state-of-the-art teaching and research facilities will enable us to deliver on our commitment as a global—civic university as well as being a place that sparks, makes and celebrates the Wellington vibe.
Building on our heritage and our role as a capital city university, our new facilities will include a spacious outdoor entrance plaza which we envisage becoming a lively civic space for daytime events, where people can gather to discuss and debate current issues. Together with a well-designed pedestrian link between the city, the University's Kelburn campus and the Kelburn area, our proposal will reinvigorate the south end of The Terrace.
It will also enable the McLean Flats to once again make a positive contribution to the local streetscape.
With ambitious aspirations to grow both in size and influence, Te Huanui is an important part of the University's future and presents a great opportunity for positive inner-city development. On completion, Te Huanui would be the University's largest development in history.
The University is working with award-winning architects to ensure that Te Huanui's facilities are attractive, well suited to the site and have low environmental impact. Any development on the site will be sympathetic to the surrounding neighbourhood and built to modern design standards.
You can find out more about our vision for Te Huanui in the Victorious (2020) article 'Pathway to the city'.