Dean Broughton
Finding forgotten immigrants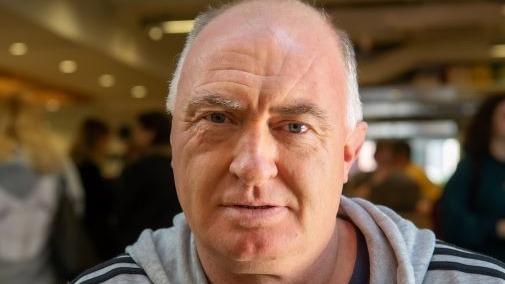 Over the previous seven years I have completed my BA (Hons) and MA, in History at Victoria. Currently, I am researching and writing my PhD about seafarers who jumped ship in New Zealand, entitled Skinning Out: Ship Jumpers in New Zealand 1945 -1980.
My father worked as a merchant seaman meaning I grew up surrounded by seafarers, including many who jumped ship in New Zealand as a back-door method of immigration. I have always been passionate about history; my PhD gives me the opportunity to combine that passion with the untold and colourful stories of ship jumpers. Stories about capture, deportation, working illegally, love, broken families, and treatment by the police and courts provide a unique insight into New Zealand social history.
Prior to University, I served three years in the Royal New Zealand Navy, before living in Britain for 15 years where I worked a variety of jobs, including, holiday camp lifeguard, a hotel manager, a wedding planner, to running bed and breakfasts. A few years prior to my return to New Zealand I suffered a personal tragedy, the result of which I found myself in situations and circumstances most people would not experience. Remembering these tough times helps put into perspective the ups and downs of the PhD. On my return to New Zealand, I worked as a Veterinary Assistant until the desire to go to university got the better of me.
Starting University later in life has provided its challenges but I do not want to be doing anything else. The opportunity to research and write about people who I have a close affinity with is an honour. The support I have received at Victoria from the amazing academic and administrative staff, caring supervisors, other likeminded PhD students, as well as senior academics who are always willing to share their views and experiences have been invaluable. I have also had the privilege of being able to tutor in History and more recently politics, which I have enjoyed immensely.
I look forward to continuing my academic journey and the opportunities it will present along the way.