Xiaoming Huang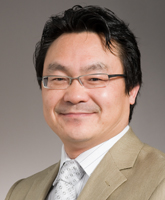 Professor
School of History, Philosophy, Political Science and International Relations

MY 504, Murphy Building, 21D Kelburn Parade
Teaching in 2020
as Coordinator and Lecturer

as Coordinator and Lecturer
Qualifications
BA, MA, Peking University
PhD USC (Los Angeles)
Profile
Xiaoming Huang is Professor of International Relations at Victoria University of Wellington and specialises in East Asian and international political economy. Professor Huang received his PhD in international relations in 1993 from USC (Los Angeles), and BA in international politics in 1983 and MA in international relations in 1986, both from Peking University. Before joining Victoria University of Wellington in 1997, he had held teaching and research positions at the Asia Program, Woodrow Wilson Center for International Scholars (Washington, DC, 1988); the School of International Relations, USC (Los Angeles, 1991–1993); the Program of International Politics and Economy, East-West Center (Honolulu, 1993–1994); the Center for International Studies/Pacific Council on International Policy (Los Angeles, 1994–1995); the Department of Political Science and International Relations, University of Tampere (Finland, 1995–1996); and the Department of Sociology and Political Science, University of Trondheim(Norway, 1996–1997).
Since the early years of his academic career, Professor Huang has developed a key interest in the patterns of modern political economy in different institutional and cultural settings, and how we understand them, and describe and explain them to people across critical boundaries, national, cultural or otherwise. This interest has led to his research in areas of political economy of East Asian development; international political economy and world economic structure; politics and international relations of the Asia–Pacific region; and institutions, culture and modern economic and social development of China.
Professor Huang was the founding Director of the New Zealand Contemporary China Research Centre (2009–2014); editor of International Studies Perspectives (2009–2014); and is a leading academic in shaping and promoting the studies of international relations and comparative politics at Victoria University of Wellington, and social science research on East Asia at New Zealand universities. Professor Huang was a senior visiting professor at Peking University (2003), Seikei University (2003). Academy of Korean Studies (2003–2004), University of Leiden (2007–2008). Professor Huang holds an Honorary Research Professorship at the University of International Business and Economics (Beijing); an Honorary Research Professorship at China University of Political Science and Law (Beijing); a Senior Research Fellow of the Research Institute of Economic Thoughts and Economic History of Fudan University (Shanghai); and a Member of the International Advisory Board of Fudan University Contemporary China Research Centre.
Thesis supervision
I supervise postgraduate research in the following areas:
Political economy of East Asian economic development: the role of institutions and culture.
Politics and International Relations of the Asia–Pacific: regional integration, community and institutions.
Modern state building and development in East Asia: the state's relations with traditional political institutions and culture: religion, family, military, ethnic groups, colonial institutions.
International system, world economic structure and the impact of the economic rise of East Asia.
Empirically I supervise postgraduate research on Japan, China, Korea, Taiwan, Hong Kong, and those in the broad Asia–Pacific region such as Vietnam, Singapore, individually as case studies, or as a group for comparative analysis or sub-regional investigation of the international system.
Selection of publications
Xiaoming Huang, 2019. International Relations of East Asia: Structures, Institutions and International Order, MacMillan.
Xiaoming Huang and Jason Young, 2017. Politics in Pacific Asia, 2e. London: Palgrave.
Xiaoming Huang, 2013. Modern Economic Development in Japan and China: Developmentalism, Capitalism, and the World Economic System, London and New York: Palgrave Macmillan.
Xiaoming Huang, 2013. China and the International System: Becoming a World Power, with Robert Patman, New York and London: Routledge.
Xiaoming, Huang, 2011. China, India and the End of Development Models, with Alex C. Tan and Sekhar Bandyopadhyay, New York and London: Palgrave Macmillan.
Xiaoming Huang, 2010.The Institutional Dynamics of China's Great Transformation, New York and London: Routledge.
Xiaoming Huang, 2010. 'Crafting the Modern State: Religion, Family and Military in Japan, China and Korea' in Mehdi Amineh (ed.), State, Society and International Relations in Asia: Reality and Challenges, Amsterdam, University of Amsterdam Press, pp. 21-50.
Xiaoming Huang, 2009. Politics in Pacific Asia. London and New York: Palgrave.
Xiaoming Huang, 2008. "Institutional competitiveness and institutional aging: the dynamism of East Asian Growth," Journal of the Asia Pacific Economy 13 (1): 3–23.
Xiaoming Huang, 2007. "The invisible hand: modern studies of international relations in Japan, China, and Korea" Journal of International Relations and Development 10(2): 168-203.
Xiaoming Huang, 2007. "Do Asian values matter—for an East Asian community?" Politics & Policy 35(1): 154-161.
Xiaoming Huang, 2005. The Rise and Fall of the East Asian Growth System 1951–2000: Institutional Competitiveness and Rapid Economic Growth London and New York: RoutledgeCurzon.
Xiaoming Huang, 2004. "The Pattern of Rapid Economic Growth in East Asia: The Flying Geese Theory Revisited," Review of Asia–Pacific Studies, 27(2): 1-22.
Xiaoming Huang, 2002. "Culture, Institutions and Globalization: What is 'Chinese' about Chinese civilization?" in Mehdi Mozaffari, Globalization and Civilizations London: Routledge, pp. 218-241.
Xiaoming Huang, 2001. "The Zen Master's Story and An Anatomy of International Relations Theory," in Stephen Chan and Peter Mandaville, The Zen of International Relations London: Palgrave. pp. 222-243.
Xiaoming Huang, 2000. "Managing Fluctuations in US–China Relations: World Politics, National Priority and Policy Leadership," Asian Survey (USA), 40(2): 269-295.
Xiaoming Huang, 2000. Strong Market and Weakening State: The Political Economy Transition in East Asia , Washington DC: Georgetown University Press.
Xiaoming Huang, 1997. "World energy dynamics, 1969–1995," with Joshua S. Goldstein and Burcu Akan, International Studies Quarterly 41(2): pp. 241-266.
Teaching in 2020
as Coordinator and Lecturer

as Coordinator and Lecturer