Sondra Bacharach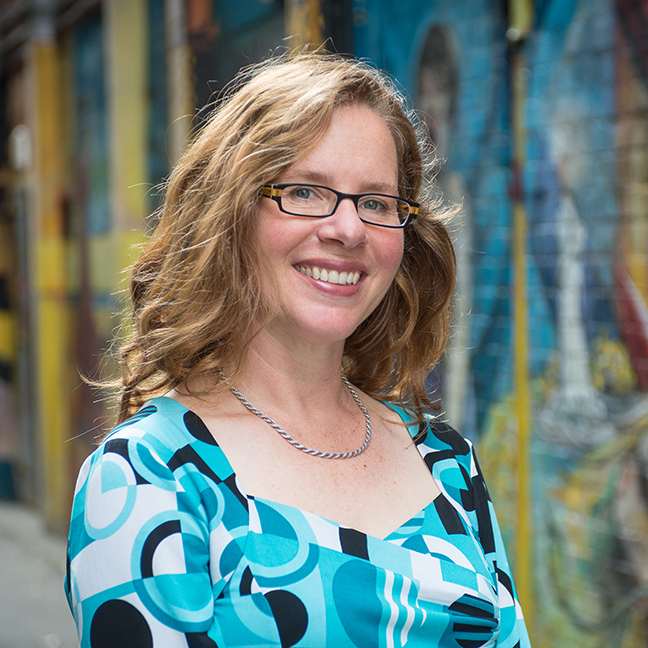 Associate Professor
School of History, Philosophy, Political Science and International Relations

MY 613, Murphy Building, 21D Kelburn Parade
Teaching in 2020
as Coordinator and Lecturer

as Coordinator and Lecturer
Office hours
By appointment.
Qualifications
BA Stanford University
MA, PhD Ohio State University
Profile
I came to Victoria University of Wellington in 2003, via California (where I taught at Cal State Bakersfield), Ohio (where I completed my PhD at Ohio State University) and Washington, DC (where I grew up). I'm the current Head of the Philosophy Programme at the University.
I am very active in the aesthetics community. I have been a co-editor of the American Society for Aesthetics (ASA) Newsletter from 2003–2010, served on the ASA Board of Trustees from 2011–2014, ASA-sponsored Society for Women in Philosophy (SWIP) Summer School Teacher for 2016, and Vice-Chair of the ASA Feminist Caucus Committee (2016–2018).
I am interested in issues around equity and diversity, participating in and then convening our School Committee of Equity and Diversity from 2013–2016. I enjoy supporting our students, who have done lots of different projects over the years, as interests have evolved, including a Women in Philosophy group (which meets every trimester for afternoon tea) and the Minorities and Philosophy (MAP) Victoria University of Wellington group (which runs on Facebook now), a "shut up and write" sessions, and most recently mentoring sessions. Email me if you have ideas!
Around Wellington, I am an active arts-lover and am involved in philosophy for children in schools. I have worked with Wellington City Gallery to develop a 10-week long "Thinking Through the Arts" curriculum for primary school students, and have been involved in Island Bay School's Philosophy for Children program since 2010, and South Wellington Intermediate's program since 2016. Contact me if you'd like to get involved (as a student through our internship programme or through VicPlus, or as a school interested in introducing philosophy to your pre-tertiary students!) My current "passion project" is developing a French bilingual unit at Ridgway School.
Research areas
My main area of research is in philosophy of art, especially new and different artforms like computer art, street art and comics. I'm also interested in traditional questions, like the definition of art, the ontology of art, and authorship. You can learn about these issues in Philosophy of Media and the Arts (PHIL 107), Arts and Culture (PHIL 268), and Philosophy of the Arts (PHIL 313). (my full list of publications is available at my academia.edu website)
I also have research interests in Philosophy for Children, education and philosophy.
I am interested in supervising students within aesthetics and philosophy of art, broadly understood, as well as in philosophy for children and some areas of social epistemology (e.g., group knowledge and epistemic injustice).
Selected publications
"Finding Your Voice in the Streets", Monist, Volume 101(1), 2018: 31-43.
Lego and Philosophy (Wiley Blackwell), co-edited with Roy Cook, August 2017, 256 pages.
Collaborating Now: Art in the Twenty First Century, ed. Sondra Bacharach, Jeremy Booth, and Siv Fjaerstad, Routledge Press (Advances in Art and Visual Studies Series), 2016.
"You Complete Me: Posthumous Authorship and Secondary Agency" with Deborah Tollefsen, Journal of Aesthetic Education, 49(4) Winter 2015, 71-86.
"Street Art and Consent" British Journal of Aesthetics, (2015) 55 (4): 481-495.
"Co-authorship, Multiple Authorship and Posthumous Authorship: A Reply to Hick" with Deborah Tollefsen, Journal of Aesthetics and Art Criticism, Summer 2015, 73(3), 331-334.
"The Laughter Behind the Painted Smile" in Figuring out Figurative Art: Contemporary Philosophers on Contemporary Paintings, ed. Matravers and Freeman, Acumen, 2014, pp. 173-183.
"Defining Art to End It", ed. Vladimir Marchenkov, Between Histories: Whence and Whither Contemporary Art, Cresskill, NJ: Hampton University Press, 2013.
"Aesthetic Value and Artistic Value" (with James Harold) in Companion to Aesthetics, ed. by Anna Ribeiro, Continuum Books, 2012, pp. 98-111.
"We Did It!: From Collaboration to Group Authorship", Journal of Aesthetics and Art Criticism, with Deb Tollefsen, Winter 2010, 23-32.
Teaching in 2020
as Coordinator and Lecturer

as Coordinator and Lecturer